Hong Kong standoff threatens its status as a global financial gateway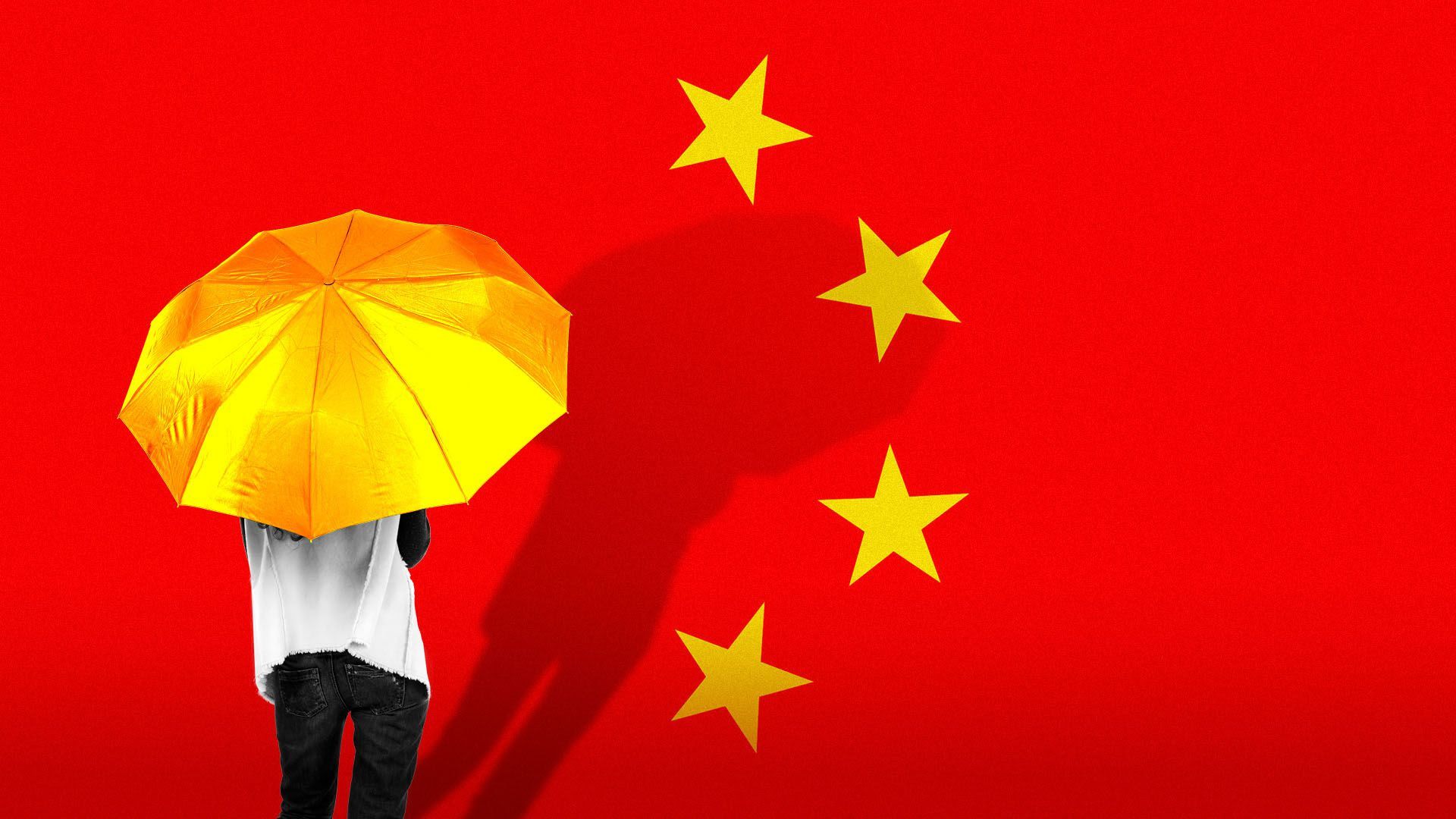 The deteriorating political situation in Hong Kong threatens to severely muddy the financial gateway between East and West.
The state of play: If the protesters succeed in maintaining, or even furthering, "one country, two systems" governance, then it likely would keep global capital flowing through Hong Kong. But it's unclear how China can possibly allow that to happen without eroding its authoritarian bonafides on the mainland, and almost any crackdown would be viewed as ripping down the legal fabric that made Hong Kong a financial powerhouse in the first place.
What's happening:
Alibaba Group, which listed in New York five years ago, may delay a planned Hong Kong float that was set to raise upwards of $20 billion as early as this month.
Per Reuters: "The listing was always expected to be a complex affair because of China's tight control of cross-border share trading, but Hong Kong's unrest has taken the complexity several notches higher."
The Hang Seng Index fell more than 10% between the beginning of August through this past Wednesday. It has since recovered slightly, bringing the monthly loss to 8.6%, but is now the only major developed market index in the red for 2019.
Go deeper ... Pro Rata Podcast: Democracy vs. dictatorship in Hong Kong
Go deeper