Ivanka Trump is quietly calling lawmakers about the gun debate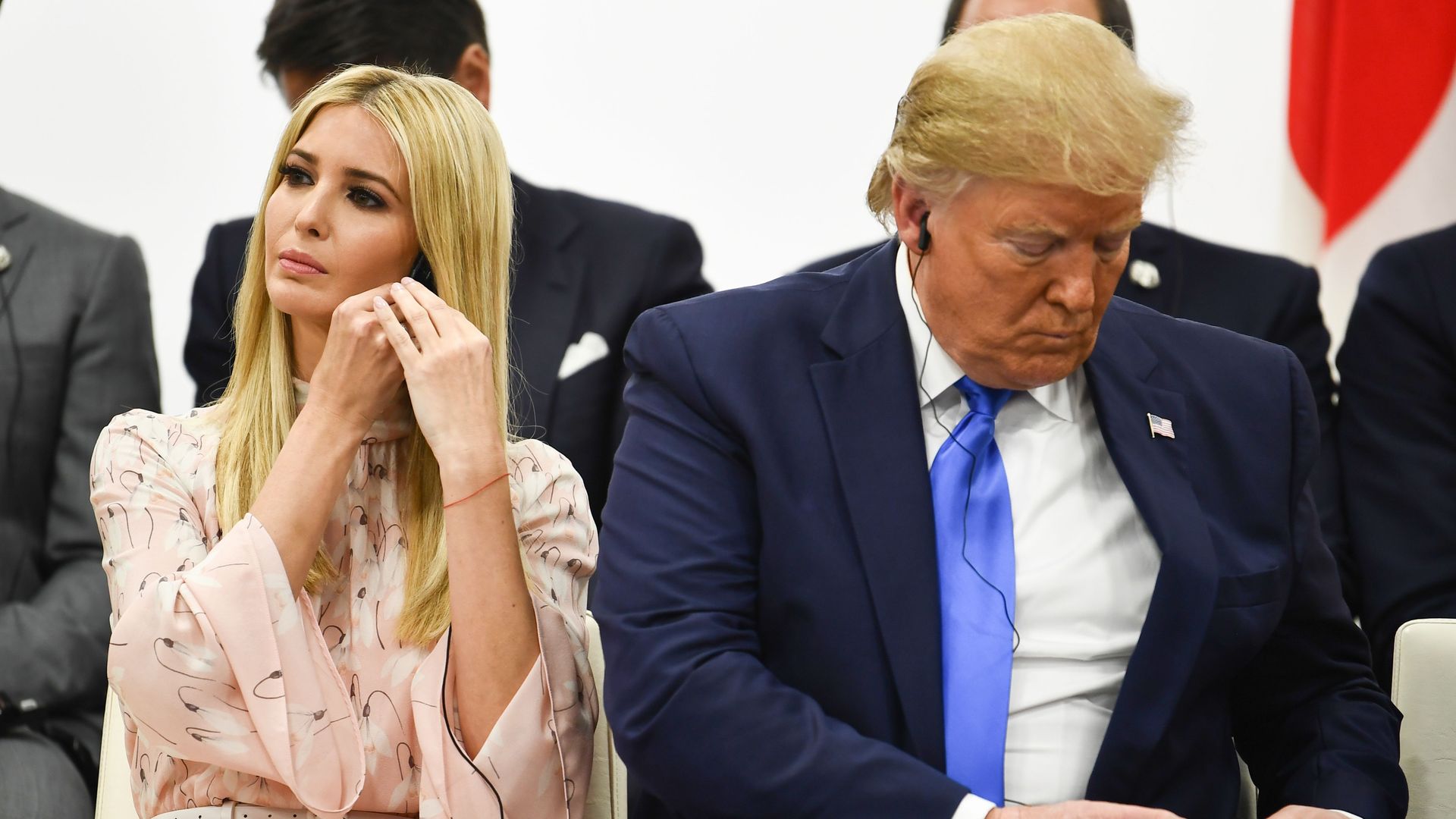 Ivanka Trump has quietly been calling lawmakers since the El Paso and Dayton massacres to gauge their openness to movement on gun legislation when Congress returns, sources familiar with her conversations tell Axios.
Why it matters: This is another sign that President Trump might support new gun control measures, despite the opposition of conservatives in his orbit.
Trump has been probing his aides and making calls to lawmakers about what strategy he should adopt on guns, and how it will play with his base.
Behind the scenes: Ivanka Trump spoke last Wednesday to Sen. Joe Manchin (D-W.Va.), while he was vacationing in Hawaii, to get an update on the bipartisan background checks bill he proposed with Sen. Pat Toomey (R-Penn.).
The measure, which was initially introduced in 2013 after the Sandy Hook shooting, would expand background checks to nearly all commercial firearm sales.
"She called Manchin and said she was trying to get a sense of what bills are out there," a Manchin aide told Axios. "She had him explain how they drafted the bill, where it stands and what changes needed to be made in order for it to pass."
But she didn't signal a White House position.
The call followed President Trump's own conversations with Manchin last Monday and Tuesday, first reported by the WashPost, in which he told the senator that he wanted legislation before the Senate returns from recess in September.
The backdrop: Following the mass shootings, Ivanka Trump posted a note on her Instagram story calling on Congress to "enact Red Flag laws/Extreme Risk Protection Orders in every state, increase resources dedicated to mental health support nationwide and close background check loopholes."
"You can strongly support and defend the 2nd Amendment while calling for these common sense, and long-overdue reforms," she concluded.
She later reiterated that call to action on Twitter.
A White House official said Ivanka "has trusted relationships on both sides of the aisle and she is working in concert with the White House policy and legislative teams."
Trump told reporters last week that there was "great appetite for background checks," adding that he thinks the NRA — which has already voiced its blanket opposition to the policy — is "gonna get there also ... or maybe will be a little bit more neutral, and that would be ok too."
Senate Majority Leader Mitch McConnell has said that the Manchin-Toomey bill, as well as proposed "red flag" laws, will be debated when the Senate returns from recess.
Go deeper