Health of immigrants at risk in changes to public assistance policies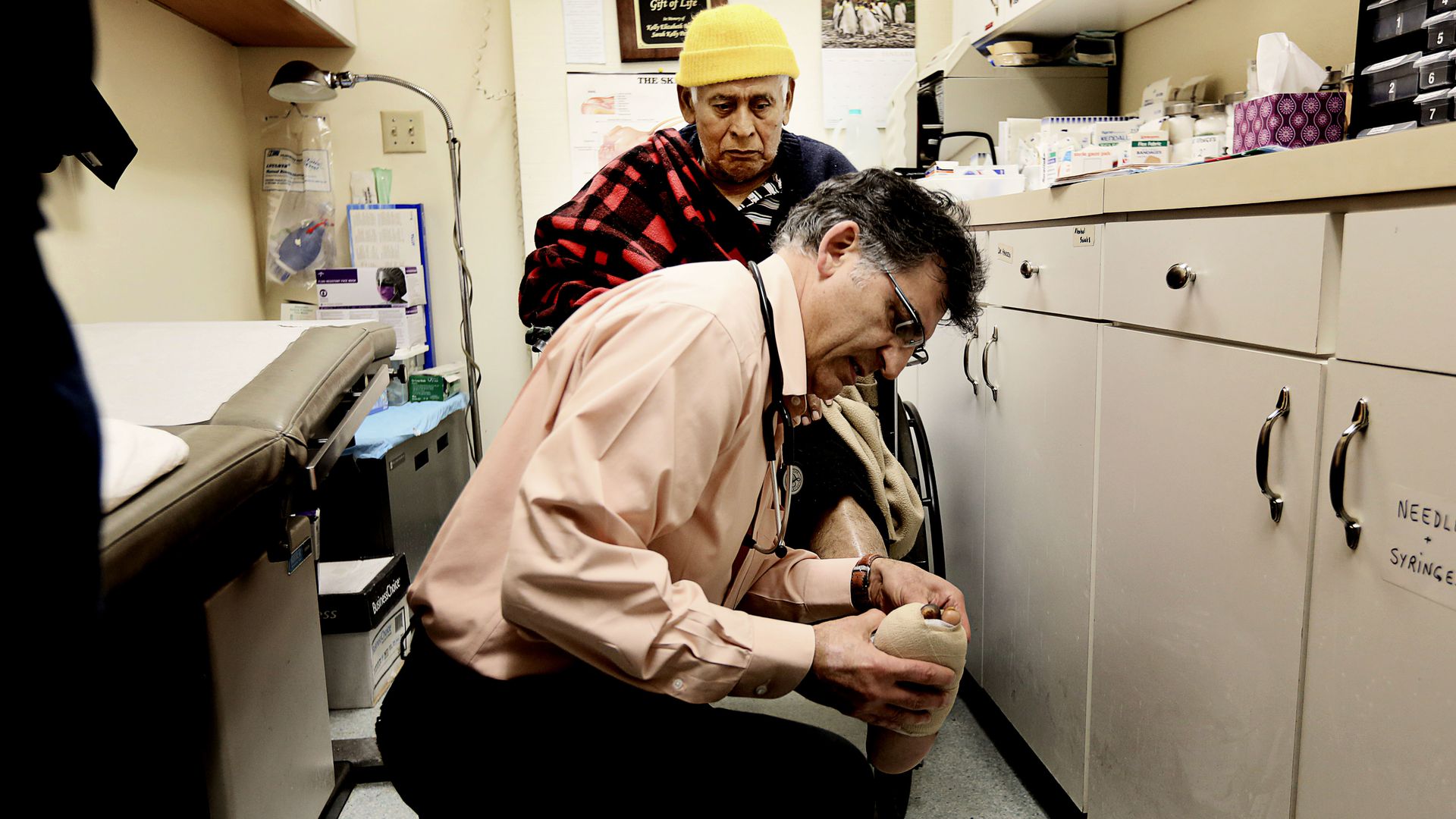 The Trump administration's recently finalized "public charge" rule — which would make use of certain public assistance programs by immigrants grounds for denying lawful permanent residence — extends a series of policy changes that could negatively affect the health of both legal and undocumented immigrants in the U.S.
Why it matters: Health insurance, nutrition benefits and housing assistance are all linked to health outcomes, particularly in children. Although the 46 million immigrants in the U.S. are generally healthier and use fewer health resources than native-born residents, additional barriers to care could increase rates of obesity, malnutrition and transmission of communicable diseases.
What's happening: The administration's policy shifts would impact a range of programs.
Revised White House guidance requires sponsors of legal immigrants to reimburse the government for benefits such as Medicaid and the Children's Health Insurance Program, likely decreasing participation.
The Department of Justice is reportedly considering allowing deportation based on "public charge" status, which also applies to enrollment in the Supplemental Nutrition Assistance Program, known as food stamps.
The Department of Housing and Urban Development released a proposed rule that would evict undocumented immigrants and their families from public housing, even if households include a citizen spouse or child. Stable housing contributes to better physical and mental health, and homelessness is associated with lower life expectancy.
Where it stands: Although many of these policies are not yet promulgated, their effects are already being felt.
An Urban Institute study showed that, in 2018, 1 in 5 adults in low-income immigrant families did not participate in a government benefit program like Medicaid for fear of risking future green card status.
What to watch: The Homeland Security Department's "public charge" rule is likely to be challenged in court before it goes into effect on October 15.
Dave A. Chokshi is the chief population health officer at New York City Health + Hospitals and a primary care physician at Bellevue Hospital.
Go deeper