Scoop: How the U.S. decided which China tariffs will be delayed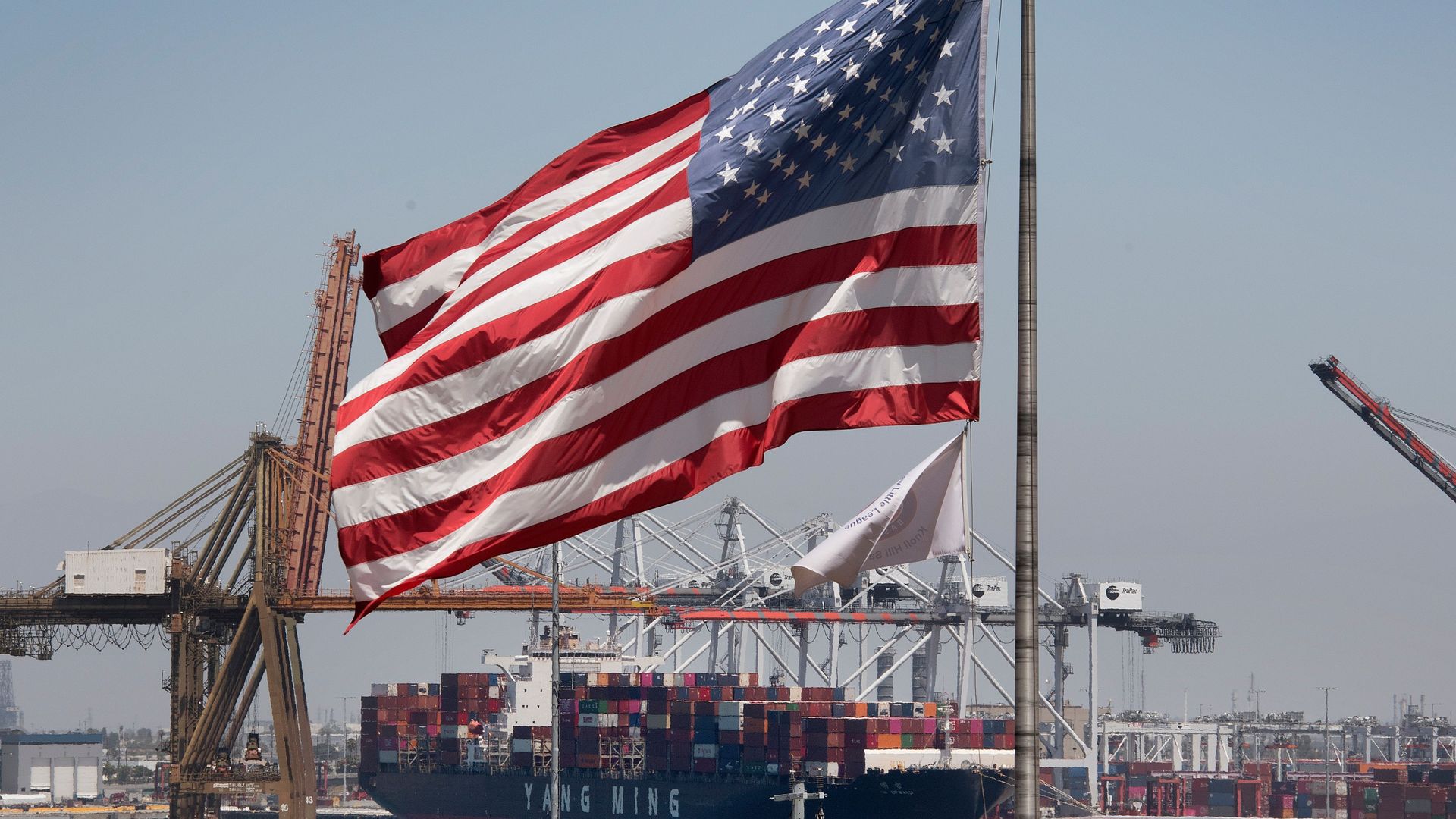 The Trump administration's list of goods from China that won't be subject to a 10% tariff until Dec. 15 is made up of "products where 75% or more of the 2018 U.S. imports of that product were from China," according to an email sent to trade groups from the U.S. Trade Representative Office.
Why it matters: The initial press release from the USTR said certain items would see a delay in taxes "as part of USTR's public comment and hearing process," but it did not specify whether there was a formula involved in the two list designations. The items subject to the Sept. 1 tariff are those that are less commonly imported from China.
Details: An explanation for the tariff lists and additional details will be published Wednesday in the Federal Register, but weren't widely available to the public when the announcement was made on Tuesday.
For products where less than 75% of 2018 U.S. imports were from China, the 10% tariff — which has manufacturers howling — will take effect Sept. 1.
Items like video games and certain clothing and toys won't be affected until mid-December, by which time companies will largely be finished with their orders for the holiday season. A large swath of athletic apparel and sports equipment, meanwhile, will still see tariffs on Sept. 1.
A group of goods, like child safety seats, will be removed from the list altogether "based on health, safety, national security and other factors." The USTR says it will "conduct an exclusion process for products" that will face these tariffs eventually, meaning more items could be bumped off this list.
The significance of the 75% cutoff is unclear, and the U.S. Trade Representative's office would not comment on it.
Between the lines: As we've seen throughout the U.S.-China trade war, these tariffs are subject to developments that crop up during negotiations.
The Chinese Ministry of Commerce said that U.S. Trade Representative Robert Lighthizer, Treasury Secretary Steven Mnuchin and China's Vice Premier Liu He spoke on Tuesday and that the parties would commence trade talks within the next 2 weeks.
Speaking to reporters, Trump said the tariff move was an attempt to provide some relief for retailers — and ultimately consumers, who could face higher prices if the additional costs from tariffs are passed on.
It was the first time Trump publicly acknowledged that consumers would be hurt by tariffs. He has previously claimed that China pays tariffs directly into the U.S. Treasury, which is not correct.
Go deeper:
Go deeper