Russia's deadly explosion linked to "unstoppable" missile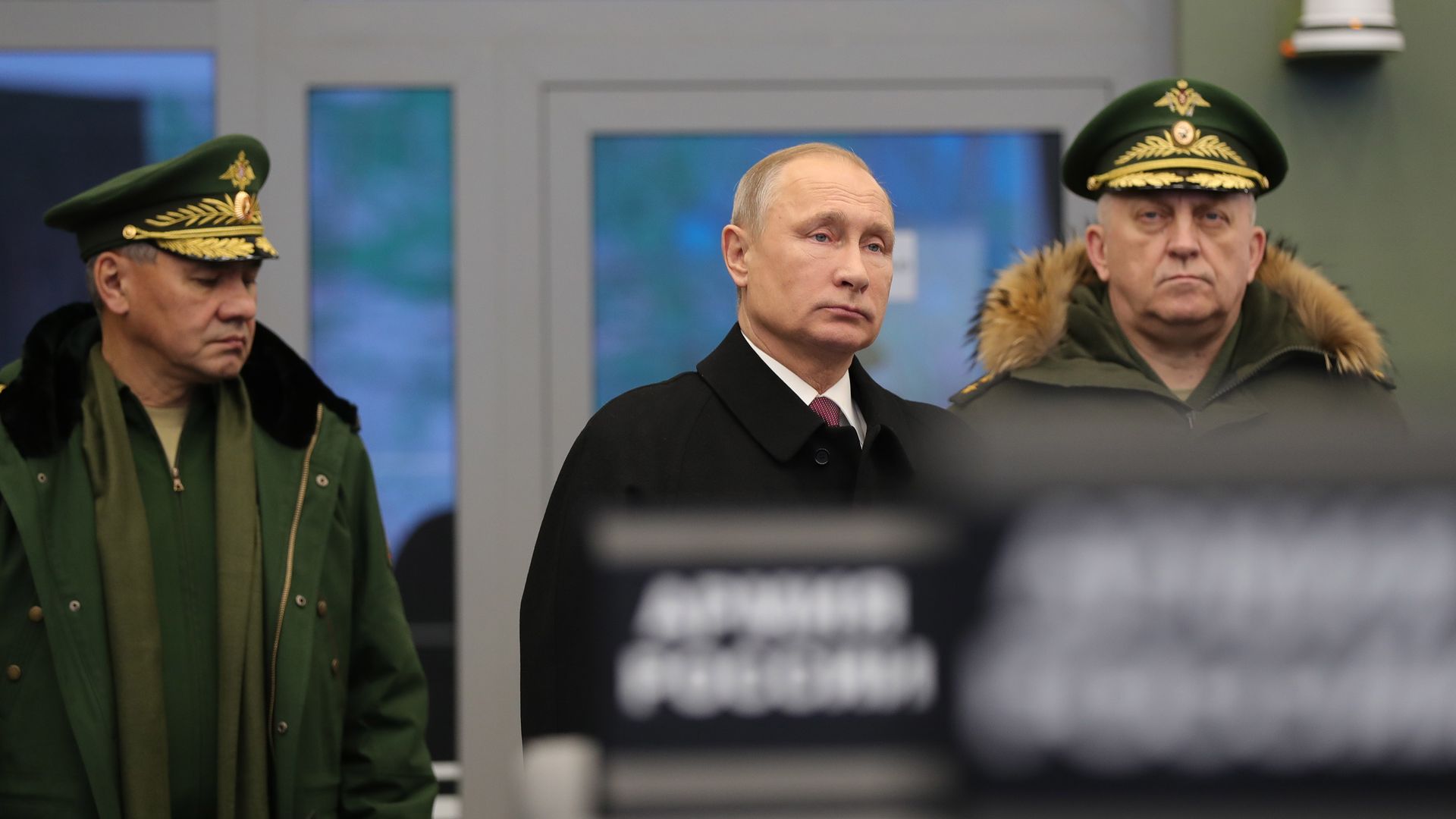 At least 7 people, many or all of them scientists, were killed last week when a missile test resulted in an explosion near Russia's Arctic coast, per the NYT. Little has been confirmed publicly about the explosion, except that it released radiation.
Between the lines: "The reference to radiation was striking — tests of missile engines don't involve radiation. Well, with one exception: Last year, Russia announced it had tested a cruise missile powered by a nuclear reactor. ... NATO calls it the SSC-X-9 Skyfall," Jeffrey Lewis writes for Foreign Policy.
That helps explain President Trump's tweet today referring to a "Skyfall' explosion," which he said "has people worried about the air around the facility, and far beyond."
Indeed, David Sanger and Andrew Kramer report in the Times that "the Russian government's slow and secretive response has set off anxiety in nearby cities and towns — and attracted the attention of analysts in Washington and Europe who believe the explosion may offer a glimpse of technological weaknesses in Russia's new arms program."
Lewis is one such analyst. He writes that "a nuclear-powered cruise missile is an outrageous idea, one the United States long ago considered and rejected as a technical, strategic, and environmental nightmare."
"Vladimir Putin's Russia, though, thinks differently."
"The United States and Russia seem to be drifting into a new arms race, either out of some bizarre nostalgia or because no one can think of anything better to do."
"When we think about the dangers of the arms race, we think about the possibility of a civilization-ending cataclysm. But even though the Cold War didn't end in wide-scale catastrophe, it still resulted in a series of small-scale catastrophes for many of the people who lived it."
Go deeper