Argentina's former president is making investors nervous again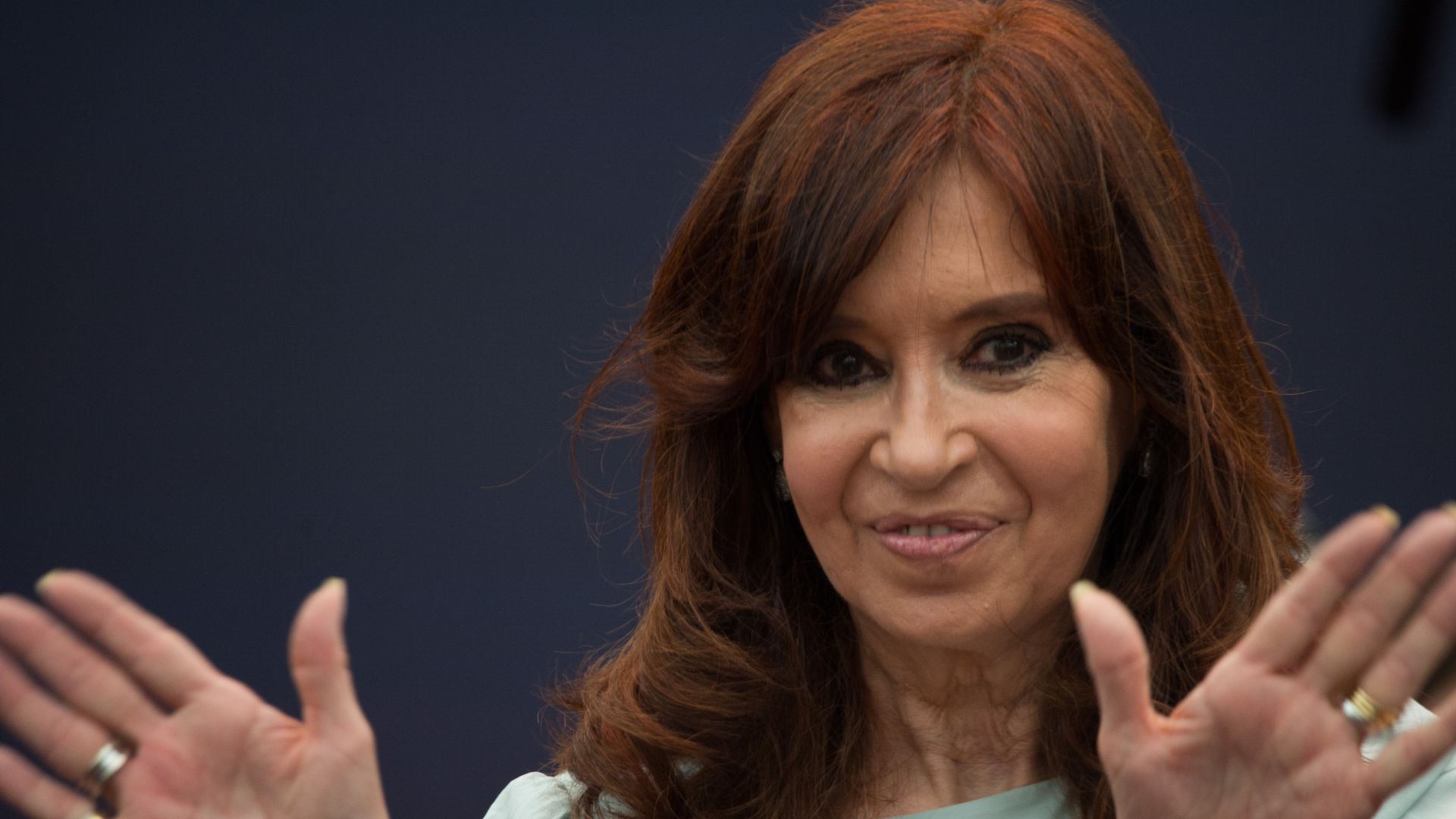 Former Argentine President Cristina Fernández de Kirchner got that much closer to returning to the country's presidential estate on Sunday, sinking the country's currency by as much as 5%.
Driving the news: Kirchner is running for vice president on a ticket with Alberto Fernández, and the pair received 47% of the vote in Argentina's primary election, far more than expected. That bested current President Mauricio Macri and his running mate, Miguel Ángel Pichetto, who had 33%, and 6 other tandems.
If the country votes the same way in October's first round of elections, Fernández and Kirchner will win with no need for a run-off election.
Why it matters: Investors fear that outcome could put Argentina's billions of dollars of outstanding debt in jeopardy of default and prompt a renegotiation of the country's $57 billion loan deal with the IMF.
Where it stands: Under Macri, Argentina has fallen into recession and the economy is in what analysts are calling a "Macrisis."
Inflation is being choked off slowly by the central bank's unconventional monetary policies, and it is expected to grow at just 34% this year, but that may be too little too late.
The country's GDP shrank 6% year-over-year in the first quarter.
Its steadily increasing poverty rate hit 32% in 2018.
The unemployment rate rose above 10% for the first time in at least a decade in Q1.
Argentina's peso fell 5% against the dollar after Sunday's election results, Reuters reported. It most recently traded at higher than 48 per dollar, about triple the rate when Macri took over as president and its weakest level ever.
Go deeper: Argentina's "Macrisis" continues
Go deeper