Warren releases gun reform plan with a focus on mass shootings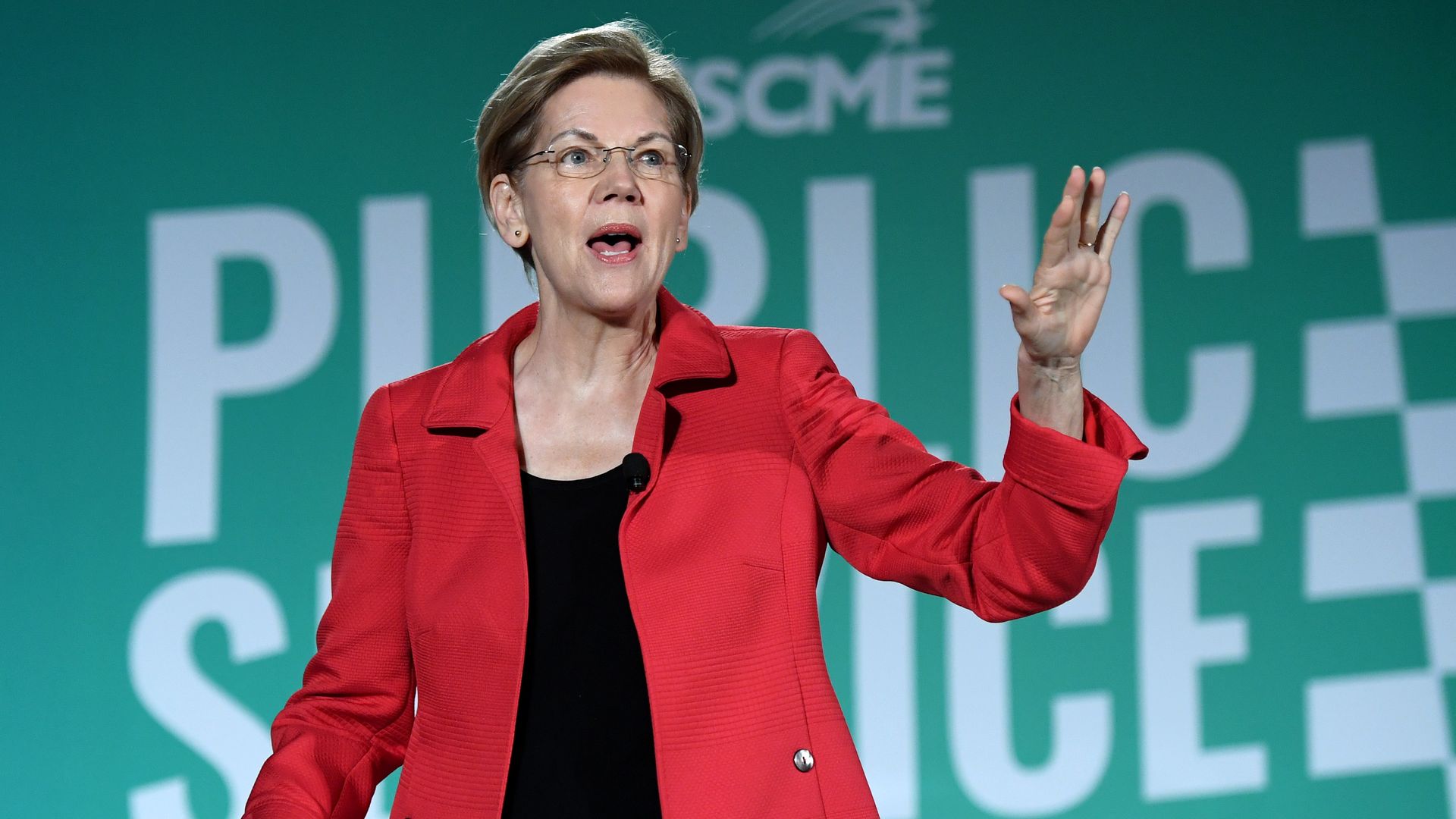 Sen. Elizabeth Warren released her 2020 gun reform plan on Saturday before the Everytown for Gun Safety presidential forum in Des Moines, Iowa, calling for a federal assault weapons ban and universal background checks.
Catch up quick: Warren, one of the last top polling 2020 Democrats to release a formal gun control proposal, directly names recent mass shootings to underline the importance of her policy. Her plan wraps gun control into her broader anti-corruption package and identifies white nationalism as a form of domestic terrorism, in reference to the alleged shooter in El Paso.
What else her plan aims to do:
Reduce the number of U.S. gun deaths — noting the 39,773 who died in 2017 — by 80%.
Appoint an attorney general to investigate the NRA's business practices and make it harder to export guns from the U.S.
Pass a federal assault weapons ban, create a federal licensing system, require universal background checks and increase taxes on gun manufacturers.
Establish a 1-week waiting period for all firearm purchases, raise the minimum purchasing age and limit bulk firearm purchases.
Ban high-capacity ammunition magazines and accessories like silencers and trigger cranks.
Prevent those convicted of hate crimes from owning a gun and closing the "boyfriend loophole" by preventing those convicted of domestic abuse or assault from owning a gun.
Improve the Gun-Free School Zones Act to include college campuses and repeal the Protection of Lawful Commerce in Arms Act.
Extend reporting requirements on the mass purchase of certain rifles from the southwestern border states to all 50 states.
Go deeper: Where 2020 Democrats stand on gun control
Go deeper