Stephen Ross expressed qualms about Trump bash after liberal backlash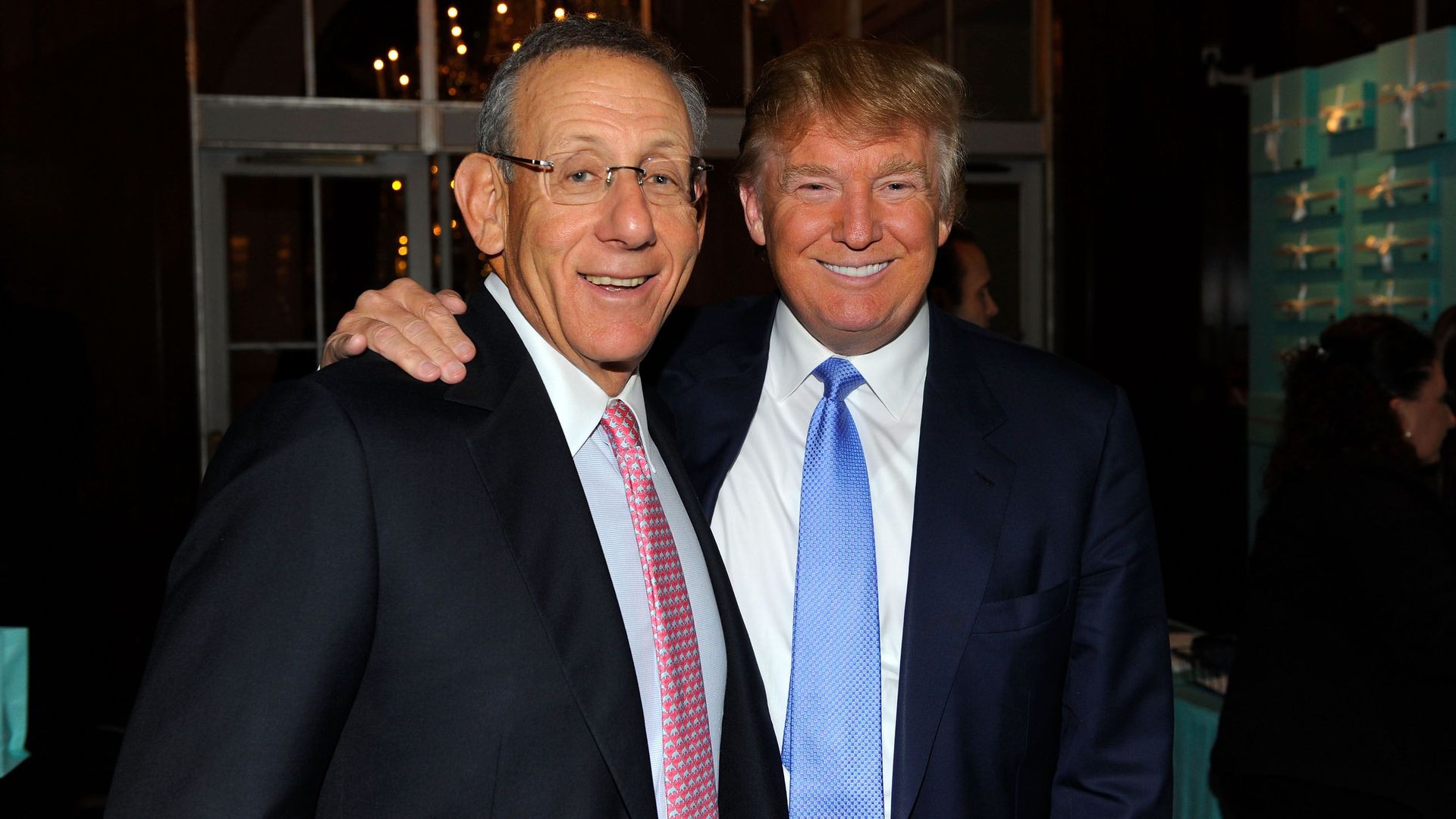 Billionaire New York real estate developer Stephen Ross privately expressed qualms about going ahead with his Hamptons fundraiser for President Trump today.
The state of play: Liberal customers had threatened to boycott Equinox and SoulCycle, the high-end fitness brands owned by a parent company that Ross chairs. Ross, who also owns the NFL's Miami Dolphins, "freaked out" at the backlash, a source said, adding that Trump associates persuaded him to go ahead with the event at his Southampton mansion.
"Stay strong, it's not going to be that bad. Not that many people are going to boycott the gym," was another source's paraphrasing of what Trump's associates conveyed to Ross.
Ross describes himself as a "champion of racial equality, inclusion, diversity, public education and environmental sustainability."
The WashPost obtained an invitation to today's event, and reported: "Tickets are priced at $100,000 for a photo opportunity and lunch, and $250,000 for the package that includes the roundtable discussion."
The big picture: Trump is so toxic to blue-state-favorite brands that their CEOs often try to stiff-arm him.
After his response to the Charlottesville white supremacist violence, a number of CEOs quit two White House business advisory councils. Trump then disbanded the councils before they could fully dissolve.
On Wednesday, Equinox and SoulCycle issued a statement saying they do not support the Trump fundraiser.
Ross responded to the criticism in a statement Wednesday, saying he has always been "an active participant in the democratic process," per CNBC:
"I have known Donald Trump for 40 years, and while we agree on some issues, we strongly disagree on many others and I have never been bashful about expressing my opinions."
Go deeper: SoulCycle faces backlash over investor plans to fundraise for Trump
Go deeper