Pelosi asks Trump to order Senate back to session to pass gun control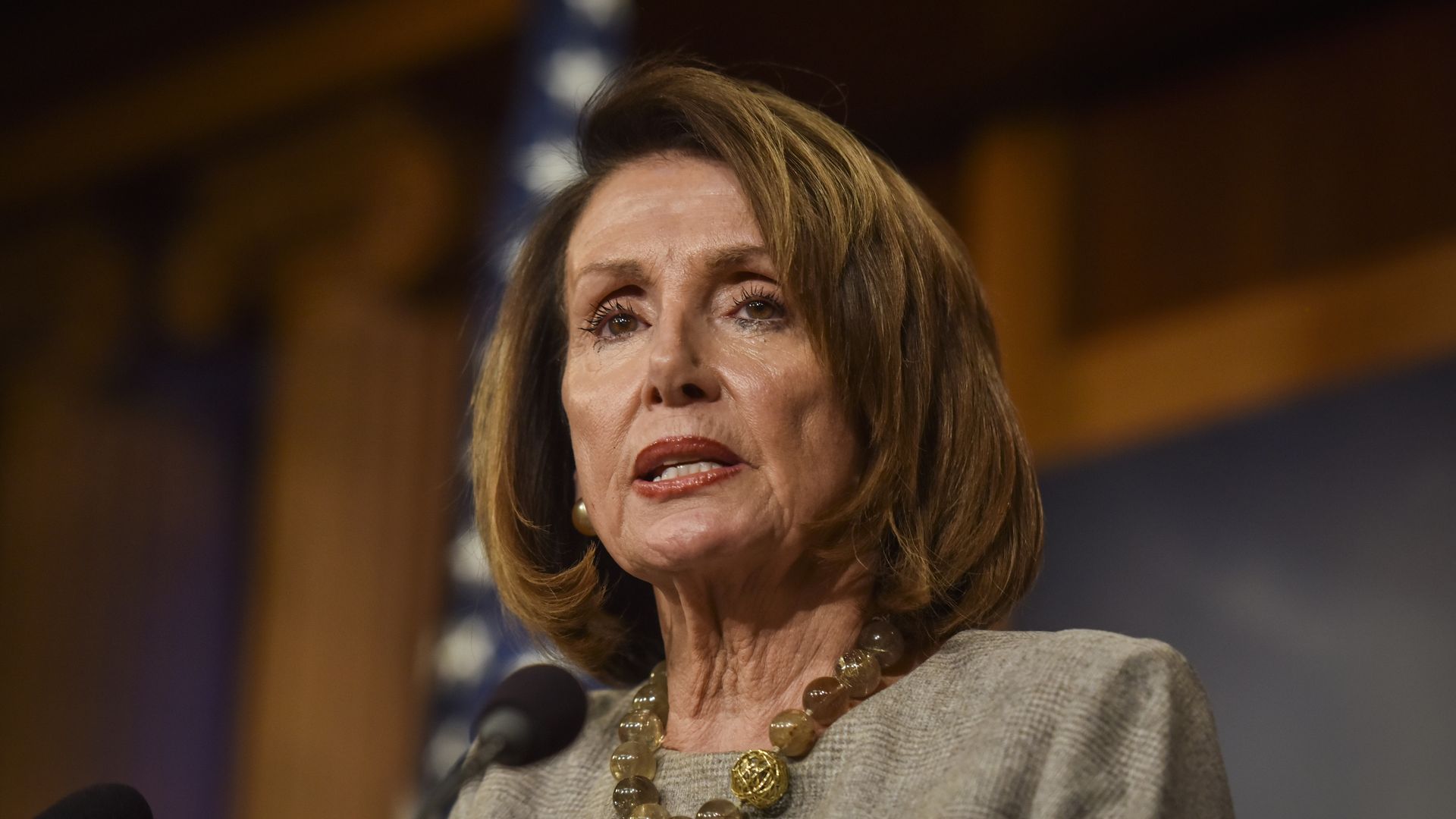 House Speaker Nancy Pelosi wrote a letter to President Trump on Thursday asking him to use his Article II powers to call the Senate back into session — prematurely ending the August recess — in order to consider gun control legislation passed in the House.
The big picture: Senate Majority Leader Mitch McConnell (R-Ky.) has yet to bring a vote on two background check bills that passed the House over 5 months ago. After the El Paso and Dayton mass shootings, Trump publicly said that he would support background checks to prevent guns getting "into the hands of mentally unstable people with rage or hate."
The two bills:
H.R. 8 would require background checks for all firearm sales, including those sold at gun shows and online.
H.R. 1112, spearheaded by Rep. Jim Clyburn (D-S.C.), would "extend the background check review period deadline from three to 10 business days." Clyburn contends that this bill would close the "Charleston loophole" that mass shooter Dylann Roof used to obtain his firearm in 2015.
The other side: McConnell said in a radio interview Thursday that he believes "nothing would happen" if he called the Senate back before its September return date, and that there needs to be "bipartisan discussions" when Congress returns. "If we do it prematurely it will just be another frustrating experience," he added.
McConnell also addressed protestors outside of his house that have demanding he act on gun control: "I will not be intimidated by you people — not a chance. Not a single thing you do is going to alter how I operate on behalf of my constituents and the country."
Read Pelosi's letter:
Go deeper