Trump circumvents Congress to block foreign aid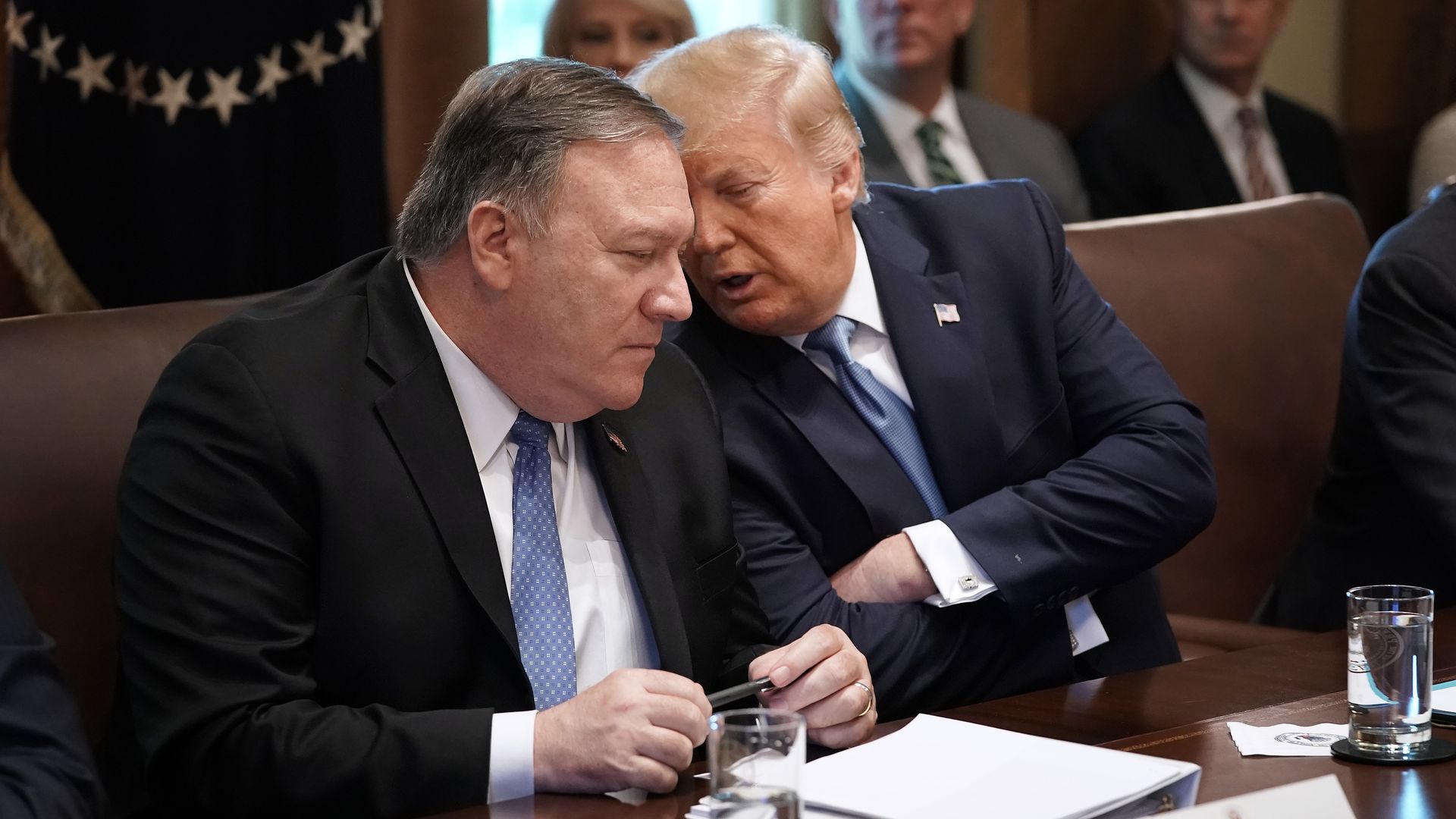 The Trump administration has frozen at least $2 billion in foreign aid and ordered a review of the spending, which has already been approved by Congress, reports the Washington Post.
Why it matters: President Trump is circumventing Congress in a move one Democratic aide told the NYT could "set a precedent for future administrations to ignore spending bills and eliminate spending obligations."
Trump's previous attempts to cut foreign aid in budget proposals were rejected by Congress, per the NYT.
The big picture: Trump has been itching to limit foreign aid spending, per the NYT. This move could cut funding for all programs and projects that have yet to receive money this year.
Trump has previously threatened to cut foreign aid to Guatemala, Honduras and El Salvador if they didn't work to reduce the number of migrants crossing into the U.S.
Trump also cut more than $200 million in aid to Palestinians.
What's next: Following a review by the Office of Management and Budget, money for projects deemed unimportant will be returned to the Treasury Department. Congress will have 45 days after that to either approve or block the move, per the NYT.
Go deeper