A year later, Trump adds to Russia sanctions for former spy poisoning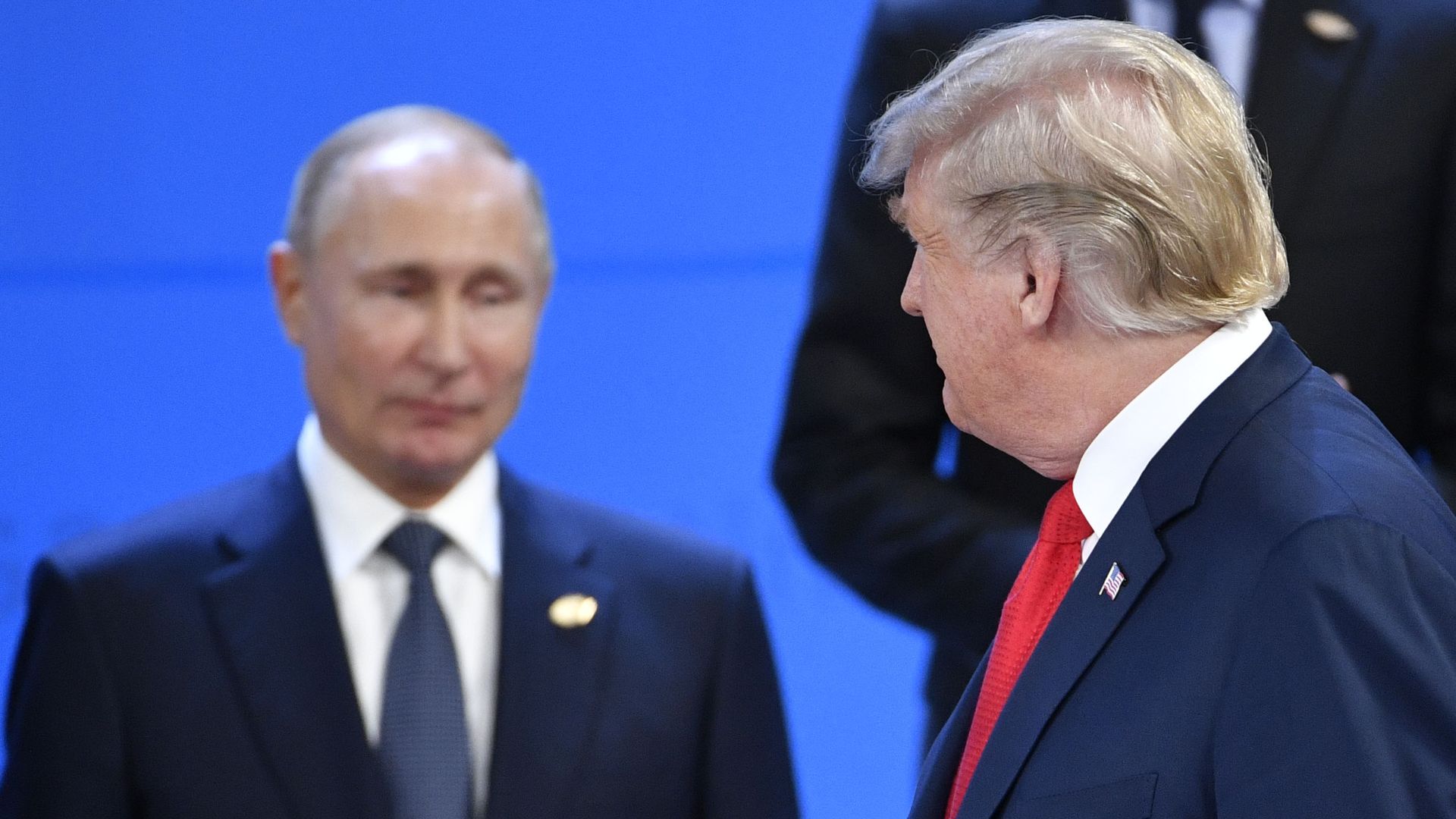 The Trump administration has issued a second round of economic sanctions against Russia in connection with the March 2018 nerve agent poisoning of Russian former double agent Sergei Skripal and his daughter in Salisbury, England.
Why it matters: The administration was under bipartisan criticism from lawmakers in recent weeks. Many claimed the administration had delayed "legally mandated action to follow up on sanctions imposed last August," the NYT reports.
What's happening: Under the sanctions to start in September, the U.S. will restrict the export of Commerce Department-controlled goods and technology to Russia and oppose loans and other financial assistance to Russia from the World Bank and International Monetary Fund, per the AP.
"Aviation safety and space exploration technology" are exempted from these sanctions. Trump could have blocked Russia's state airline, Aeroflot, from landing in the U.S. — but the administration was not expected to take this option.
The first round of sanctions carried little real significance for Russia, since they largely demanded penalties the U.S. had already exacted for other reasons, per the NYT. Trump implemented the initial sanctions after missing a deadline from the House Foreign Affairs Committee, under pressure from Congress.
Trump expelled 60 diplomats and closed a Russian consulate in Seattle last year over the Skripal poisoning, but he reportedly protested to aides when that response far exceeded steps allies took.
Go deeper: Trump's dueling Russia policies
Go deeper