South Koreans boycott Japan as trade tensions increase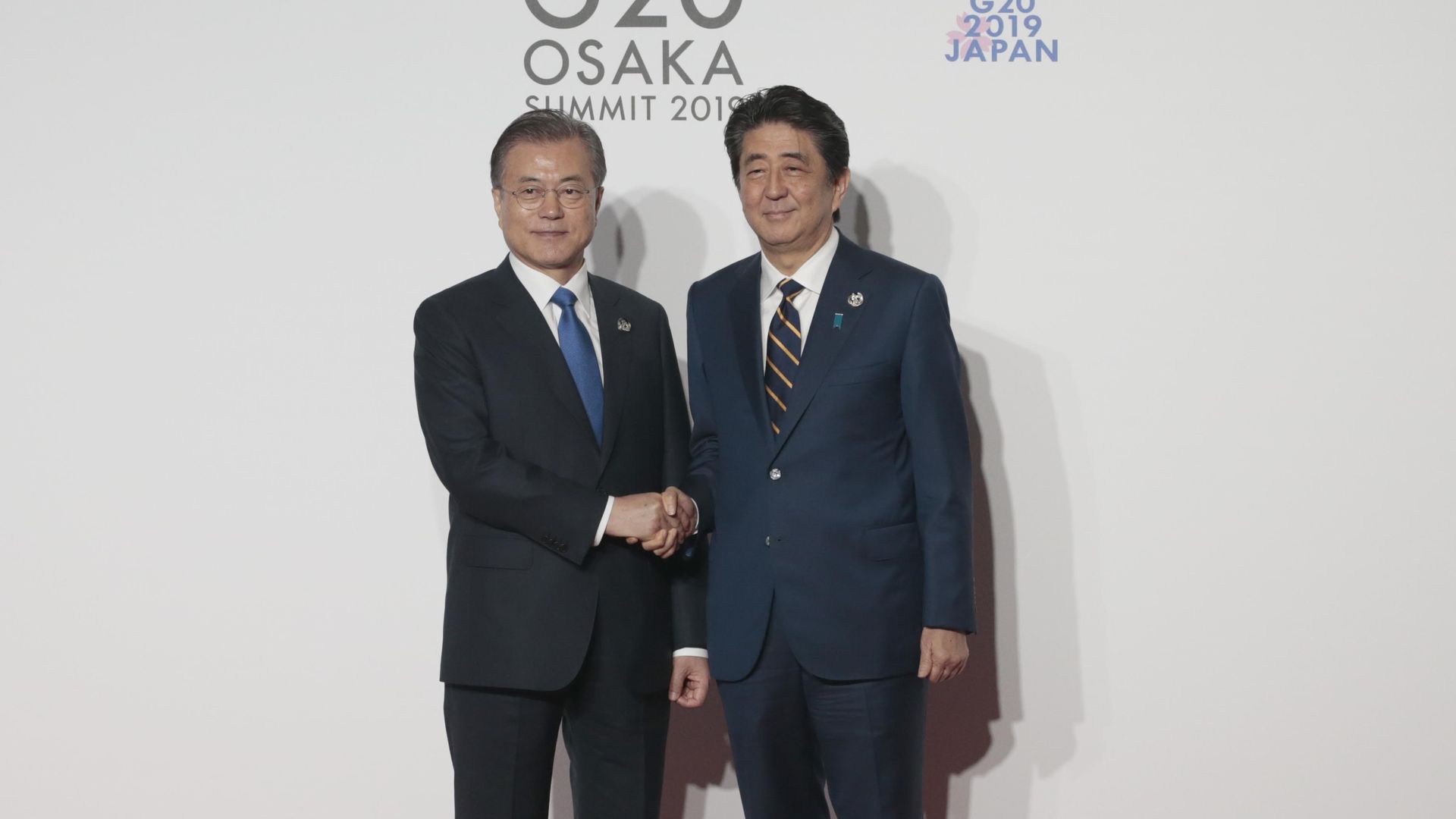 A boycott of Japanese goods and services is picking up steam among South Koreans as trade tensions between the 2 countries continue to rise, reports AP.
Why it matters: The standoff began when Japan restricted exports of 3 chemicals used by South Korean tech manufacturers for semiconductors and display screens. That has hit chipmakers hard and angered South Koreans, some of whom have canceled trips to Japan or refused to buy Japanese products.
The big picture: Sales of Japanese consumer goods like beer have fallen sharply in South Korea, but the boycott is unlikely to have a deep effect on the Japanese economy, per AP. However, it's a sign of how hostile things have become and "may trigger a backlash from Japan."
"Tens of thousands of small supermarkets and convenience stores across South Korea have stopped selling Japanese beer and other products altogether," the AP reports.
"There have been anti-Japanese rallies in South Korea over the Japanese trade curbs, but none has yet turned violent. Two men in their 70s have set themselves on fire in an apparent protest against Japan."
Context: The underlying tensions date back to an ugly colonial history.
South Korea claims Japan's export restrictions are a reaction to court rulings last year ordering Japanese companies to pay compensation over forced labor during the 1940s.
Japan says it implemented the restrictions over national security concerns.
What's next: Japan could broaden its export restrictions and revoke South Korea's preferential trade status as early as Friday, according to AP.
Go deeper