Solar power costs plummet across South Asia and the Pacific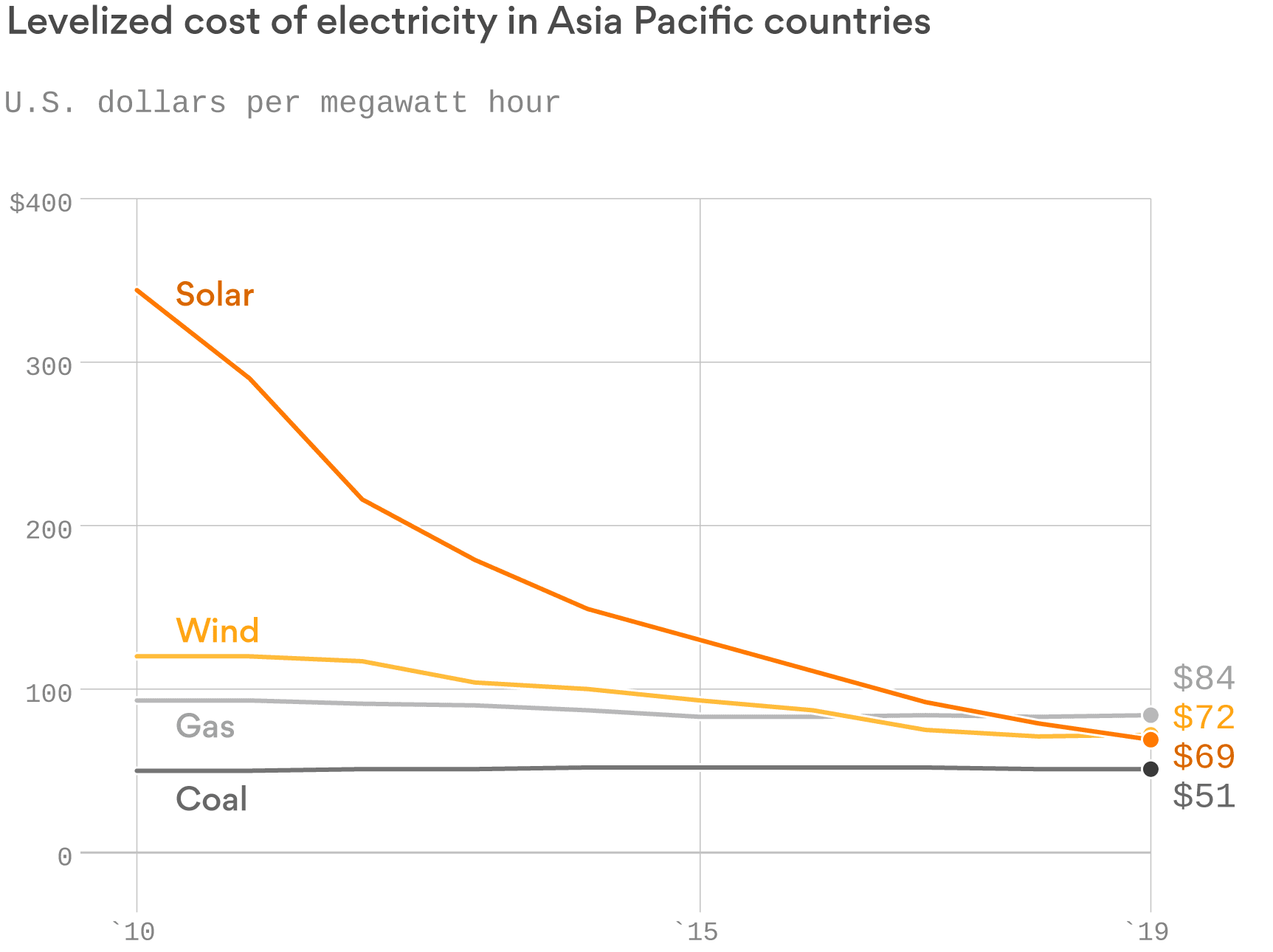 Solar costs have dropped precipitously in the last decade across South Asia and the Pacific, new research from consultancy Wood Mackenzie shows.
Why it matters: It's a sign of potential good news to come for efforts to address climate change. As nations in South Asia rapidly increase their electricity consumption, renewable energy will increasingly be able to help fill that demand in the coming decades.
The above chart shows the levelized cost of electricity, which consists of the cost of different power sources over the lifetime of a facility, including the cost of building it.
What they're saying: India's "high-quality solar resources, market scale and competition have pushed solar costs down to half the level seen in many other Asia Pacific countries," said WoodMac research director Alex Whitworth.
But, but, but: Coal is still king in the region. Wind and solar made up just 6% of the region's electricity, a number Whitworth says will increase to a "much higher level in coming years."
The region will continue to build coal plants for the foreseeable future as it satisfies big power demand and balances out wind and solar resources that don't always generate electricity, Whitworth says.
Go deeper: The companies going big on solar
Go deeper