More than half of Trump's trade relief allocated to biggest, richest farms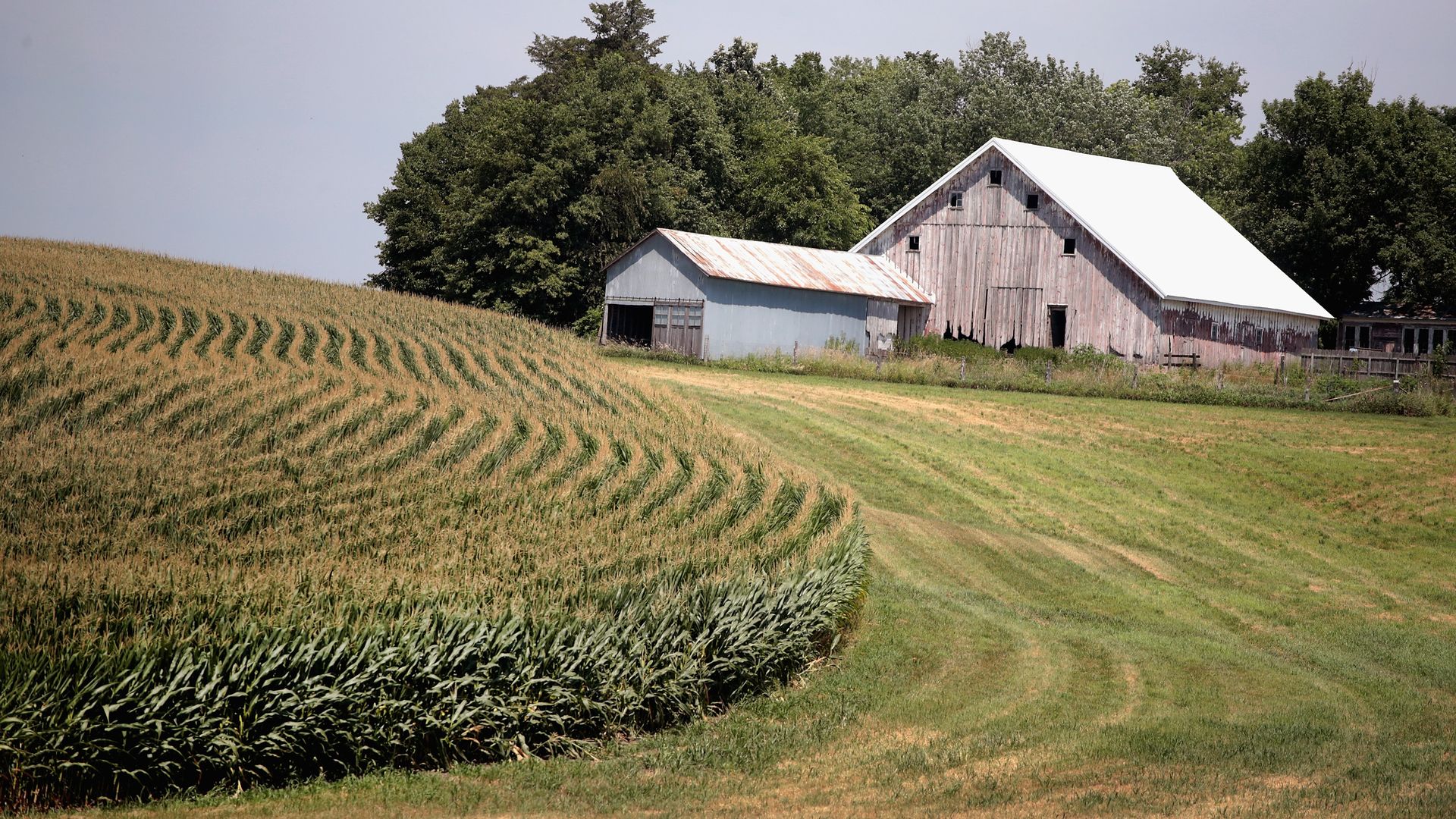 More than 50% of federal aid meant to help American farmers cope with the negative impacts of the U.S.-China trade war went to the largest and wealthiest farms, according to a new study of Department of Agriculture data.
Why it matters: The Trump administration prioritized aid to farms that produced high volumes of specific crops, leaving smaller farms behind, per the study. Senate Finance Committee Chairman Chuck Grassley (R-Iowa) says the findings illustrate a need for "payment caps" on the aid, reports Bloomberg.
By the numbers: The analysis covered $8.4 billion in USDA's Market Facilitation Program payments to more than 563,000 participants between 2018 and this April.
The top 10% of farmers collected 54% of the bailout payments.
82 farmers got $500,000 or more.
In Missouri, the DeLine Farm Partnership received $2.8 million.
The bottom 80% of farmers accepted payments averaging less than $5,000.
What's next: President Trump recently approved another $16 billion in new aid for farmers this year to offset the impact of tariffs. However, the aid will "be tied to the acreage planted, making more explicit 'the bigger the farm, the bigger the government check,'" writes Bloomberg.
Go deeper: China trade war: Trump suggests farmers will benefit from tariffs
Go deeper