3 planets discovered in nearby solar system vastly different from our own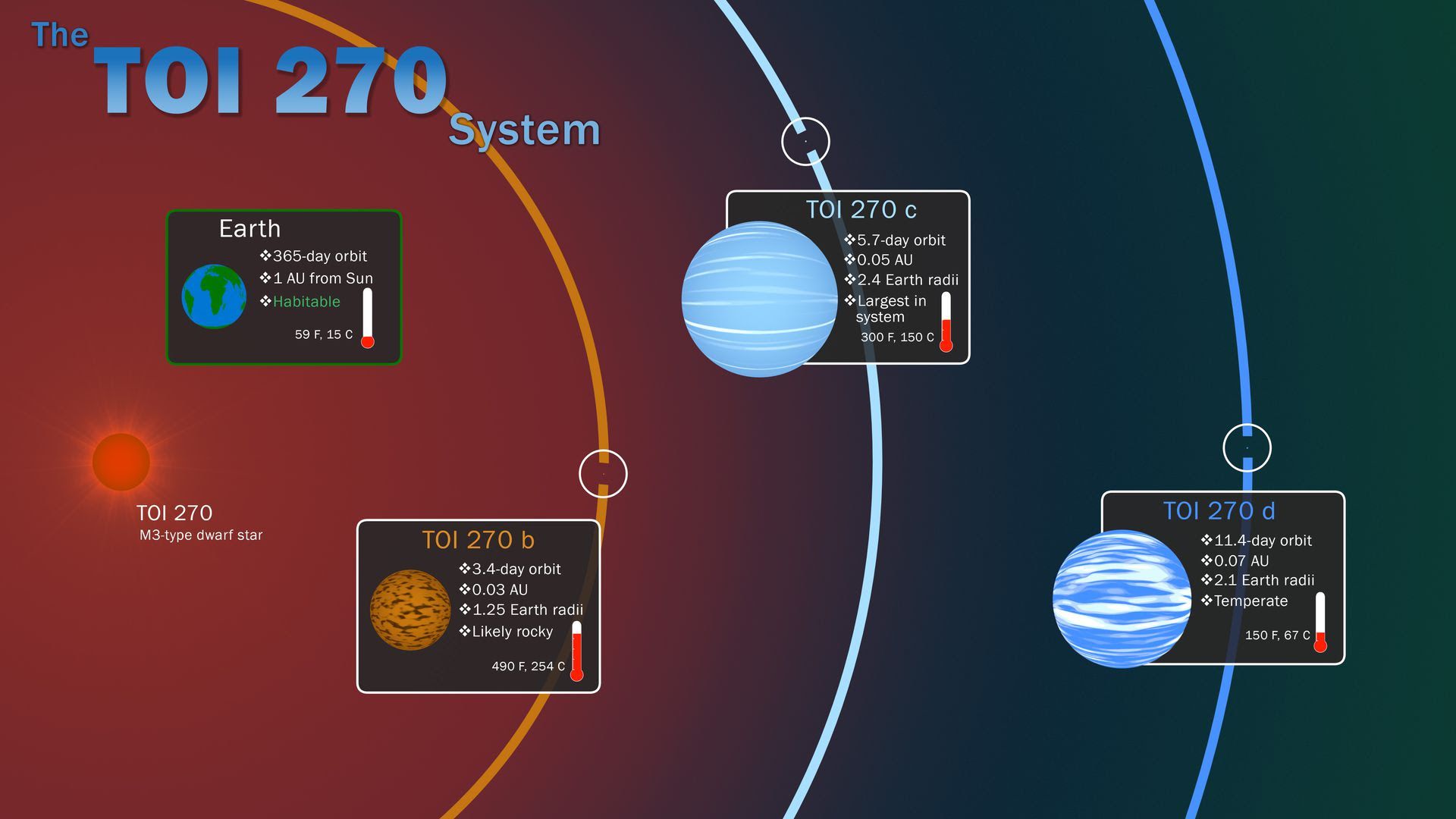 Three newly discovered planets just 73 light-years from our own are helping scientists learn more about the diverse solar systems that populate our galaxy, according to a new study in the journal Nature Astronomy.
Key takeaway: The 3 worlds all reside in the TOI-270 star system, a solar system that is very different from our own.
Two of the planets — TOI 270c and TOI 270d — are about half the size of Neptune, and the other is slightly larger than Earth.
The "sub-Neptunes" represent a type of planet that doesn't exist in our solar system.
The big picture: Scientists hope to study solar systems wildly different from our own in order to gain a better understanding of just how unique our solar system is in the grand scheme of things.
Details: The three newfound planets — found by NASA's Transiting Exoplanet Survey Satellite (TESS) — orbit a star that is much smaller and dimmer than our Sun.
TOI 270b orbits the star every 3.4 Earth days and is just slightly larger than Earth, but it's extremely hot at 490°F (254°C) on average.
TOI 270c is slightly farther from its star, with an almost 6-day orbit, and it is likely covered by a dense atmosphere.
The sub-Neptune that's farthest from its star — TOI 270d — may have an upper atmosphere conducive to some forms of life, but below its clouds, the surface is probably uninhabitable, scientists say.
Go deeper: An orrery of TESS' planets
Go deeper