Puerto Rico's new leadership crisis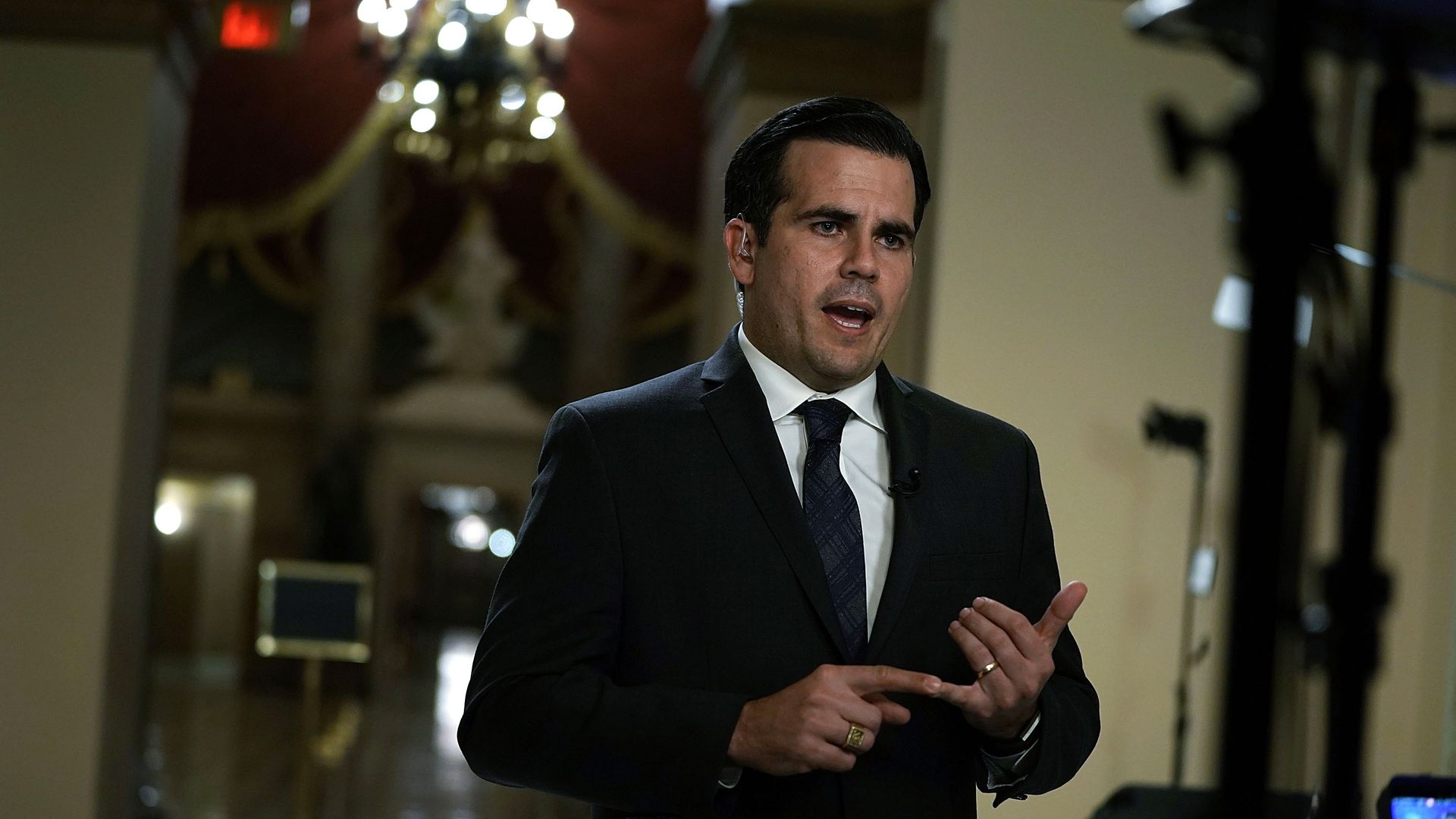 Puerto Rico Justice Secretary Wanda Vázquez, the next in line to succeed Gov. Ricardo Rosselló when he officially steps down on Aug. 2, tweeted Sunday that she doesn't want the job.
Why it matters: It throws Puerto Rico's leadership into further turmoil, following Rosselló's resignation announcement last week after days of massive protests over his role in text messages that were leaked. The group chat included sexist and homophobic language and the mocking of Hurricane Maria victims.
The big picture: Former Secretary of State Luis Rivera Marín, who would have been next in line as governor, was one of more than a dozen officials who resigned over the messaging scandal, per AP. Treasury Secretary Francisco Parés would then be the next candidate, but the 31-year-old is too young to be governor, the Wall Street Journal notes.
That leaves interim Education Secretary Eligio Hernández, who only took over from Julia Keleher in April after she resigned, per the WSJ, which notes Keleher was arrested on corruption charges this month. She pleaded not guilty to the charges.
Go deeper: Podcast: "Ricky Renuncia"
Go deeper