Hospitals must post prices in new Trump administration proposal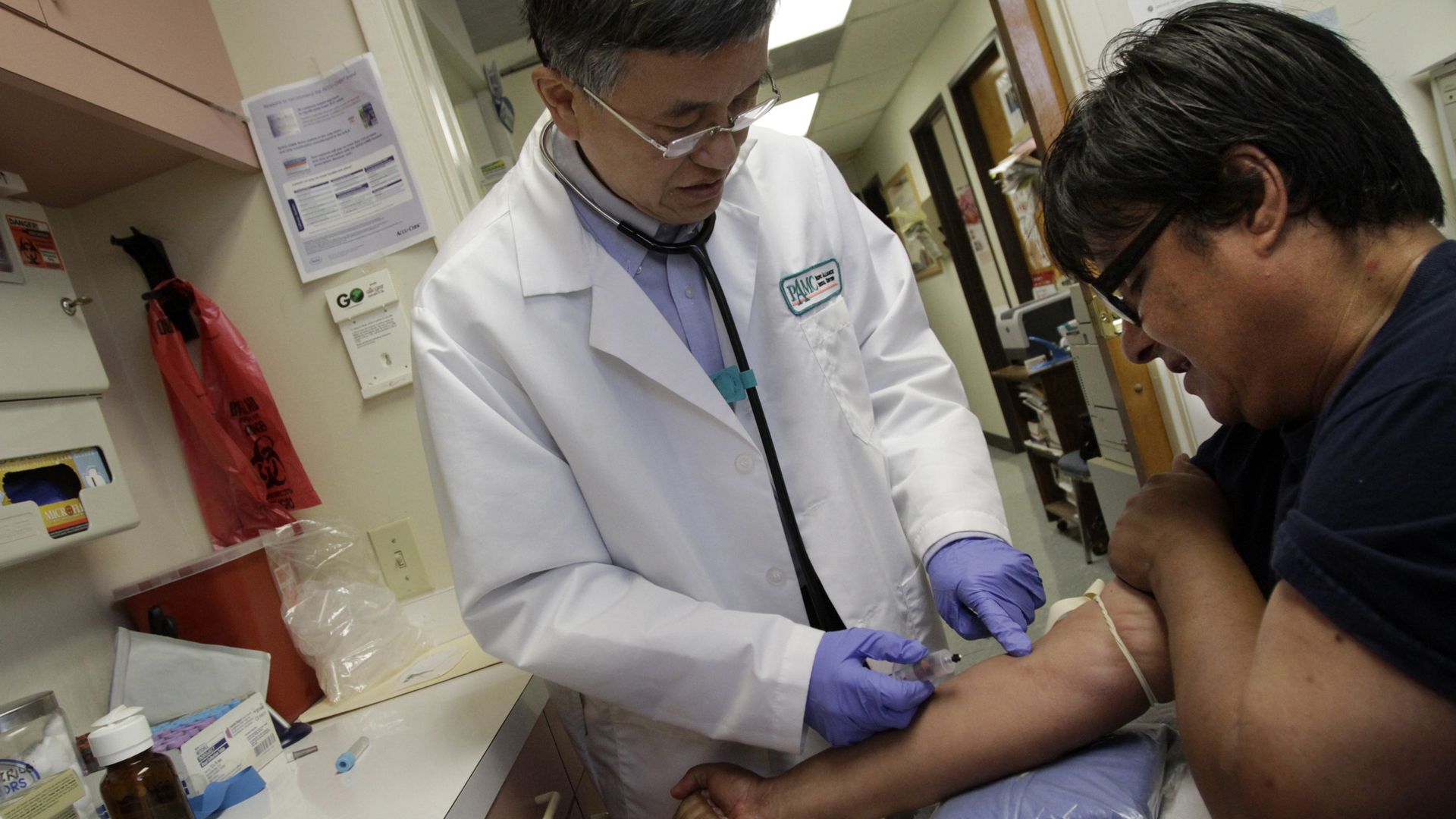 Starting in 2020, hospitals have to start publicly publishing the negotiated prices of procedures and tests they receive from health insurers, according to a proposed regulation from the Centers for Medicare & Medicaid Services.
Why it matters: Seeing the secretly negotiated amounts that private insurers actually pay for hospital care would shed light on the true cost of care. But some experts worry patients wouldn't know what to do with that information, and the disclosure could lead to lower-priced hospitals raising their rates.
Between the lines: CMS already requires hospitals to publish the list prices of their services, which don't reflect insurance discounts but do apply to people who are uninsured or receive care that is out-of-network.
But this proposal would go a lot further, by requiring all hospitals to show how much they get paid for at least 300 "shoppable" services, like imaging scans and scheduled surgeries, from every commercial insurer that has a contract with them.
The data has to be in a machine-readable format as well, which would help health care researchers.
Yes, but: Hospitals that don't comply with this requirement would face a maximum penalty of $300 per day, or about $110,000 per year.
That's a drop in the bucket for the largest hospital systems, raising questions about whether dominant organizations would follow the regulation.
But the fines would be tougher to swallow for smaller, rural facilities.
Go deeper: Washington's favorite health policy isn't a silver bullet
Go deeper