More negative interest rates won't save Europe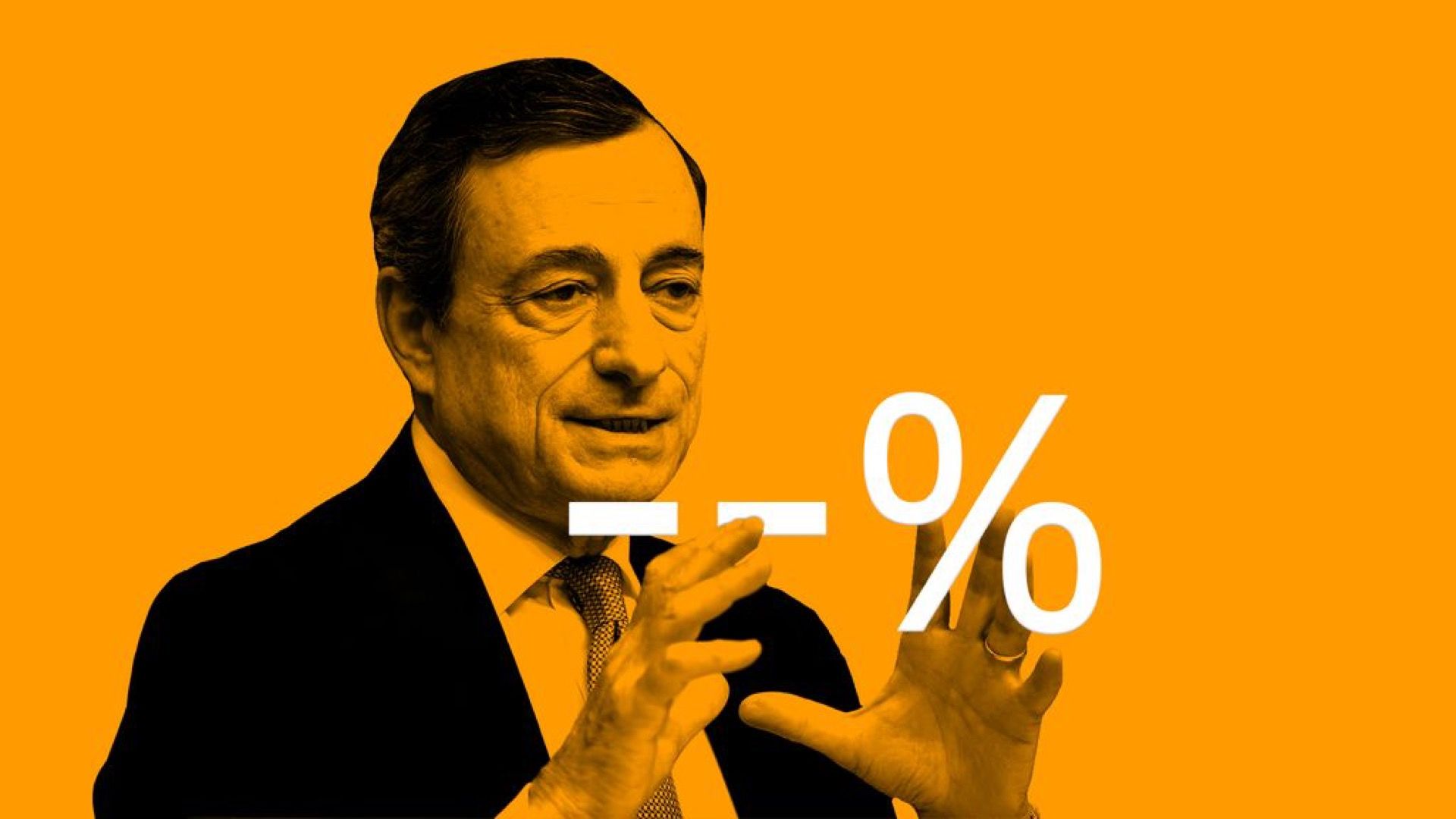 The hope for interest rate cuts and more quantitative easing in September was not enough to placate the market on Thursday as stocks fell in the U.S. and Europe after an announcement from ECB President Mario Draghi that gave the distinct impression the central bank would ease monetary policy at its next meeting.
The state of play: Most analysts said the reaction from the market was due to Draghi sounding more hawkish than expected, but investors may simply be waking up to the idea that central bank easing isn't what it once was, and the ECB's policy tool kit looks exhausted.
What they're saying: "Negative interest rates and more QE will only have a small impact, but given there are no other alternatives central banks really don't have any other options," Torsten Sløk, chief economist at Deutsche Bank Securities, tells Axios in an email.
"The big option is of course fiscal policy but that is up to the politicians. And for political reasons there is very little room to maneuver for fiscal policy at the moment both in the US and Europe."
Joseph Trevisani, senior analyst at FX Street, adds: "Europe's problems are not cyclical. They are long-term weak demand, slow growth and the scarcity of worthwhile investments. These cannot be addressed by negative rates."
Be smart: Recent academic papers examining the impacts of quantitative easing show that it is no longer a useful instrument.
A January report from Princeton University researchers Markus K. Brunnermeier and Yann Koby suggests there comes a point at which lowering interest rates actually makes things worse, and "depresses rather than stimulates the economy."
The ECB's current -0.4% interest rate has clearly not created a sustainable stimulus, so it's possible that lowering it further could hurt rather than help the eurozone, further exaggerating the economic slowdown.
What's next: Market heavyweights, including BlackRock chief investment officer of global fixed income Rick Rieder and Ethan Harris, Bank of America-Merrill Lynch's head of global economic research, expect the ECB may have to start buying stocks to keep the economy from stagnating.
But with a more limited pool of equities to choose from, given Europe's relatively small stock market, that may not enough.
Go deeper: Germany is Europe's most economically dangerous country
Go deeper