Doctors, specialists fear "unseen consequences" of teen e-cigarette addiction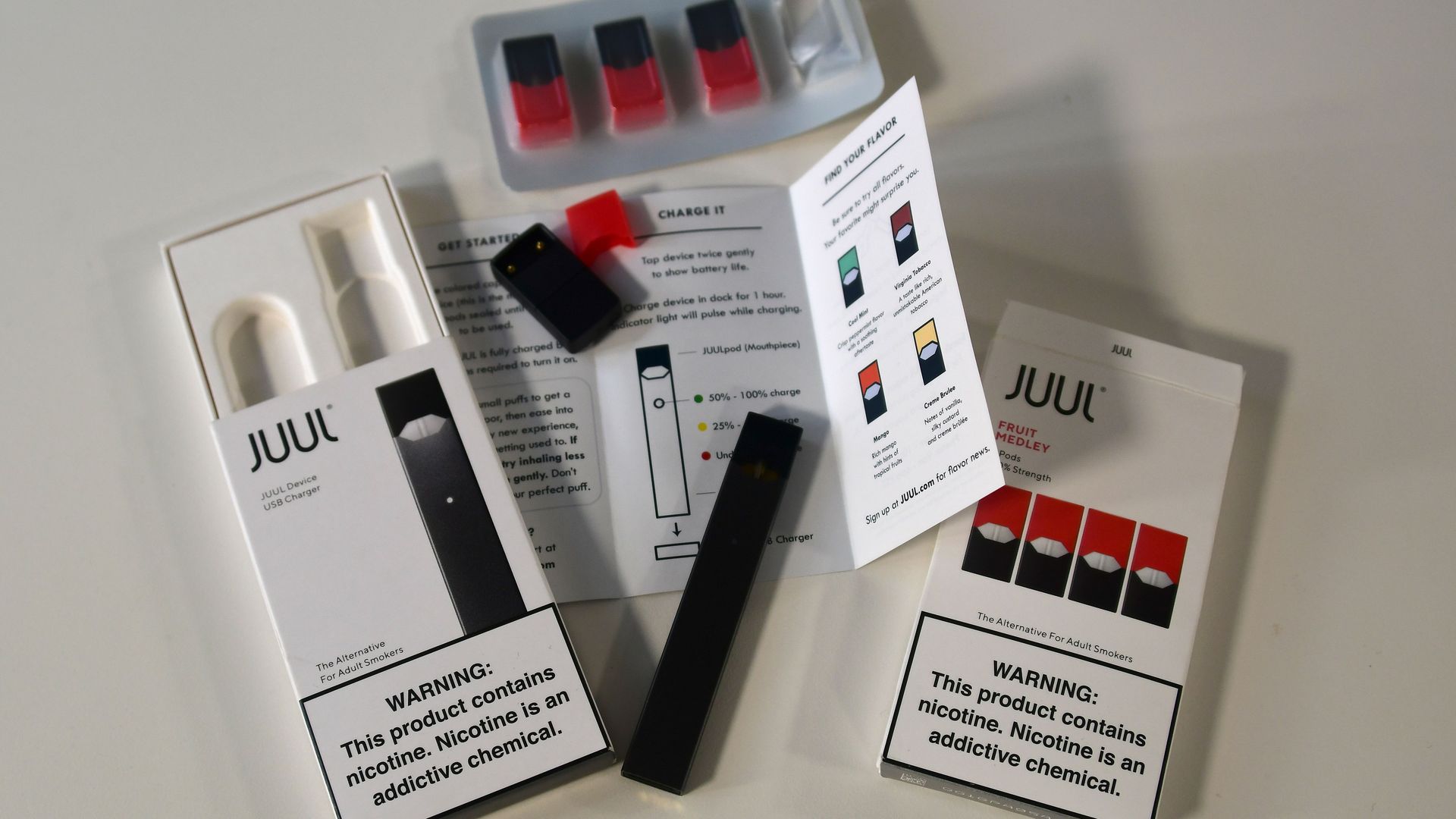 Doctors and leading addiction specialists are worried that the "unseen consequences" of teenage vaping and Juul addictions are greater than previously realized, the Washington Post reports.
What's happening: E-cigarettes allow users to ingest more nicotine than they would using traditional cigarettes. Addiction treatment specialists say that some teenagers who use e-cigarettes show signs of nicotine toxicity and respiratory problems. Doctors note that teenagers use e-cigarettes at faster rates than traditional cigarettes, and experts worry they make teenagers more vulnerable to other kinds of substance abuse.
What they're saying: "These kids have behaviors that we often see in patients who have opioid or marijuana addiction, but we didn't typically see with kids who developed addiction to traditional tobacco cigarettes," Sharon Levy, director of the Adolescent Substance Use and Addiction Program at Boston Children's Hospital, told the Post.
"We kind of lost four years of Cade to this addiction," Kristin Beauparlant told the Post, speaking about her son. Now that he has cut back, "He just seems like a different kid. You can't help but say there's a correlation."
Juul CEO Kevin Burns apologized last week to parents whose teens are addicted to the company's products. He said the company doesn't currently know the impact of chronic vaping and has not done "long-term, longitudinal, clinical testing."
Go deeper: Juul's plan to crack down on youth vaping
Go deeper