SpaceX rocket launches experiments, supplies to the ISS for NASA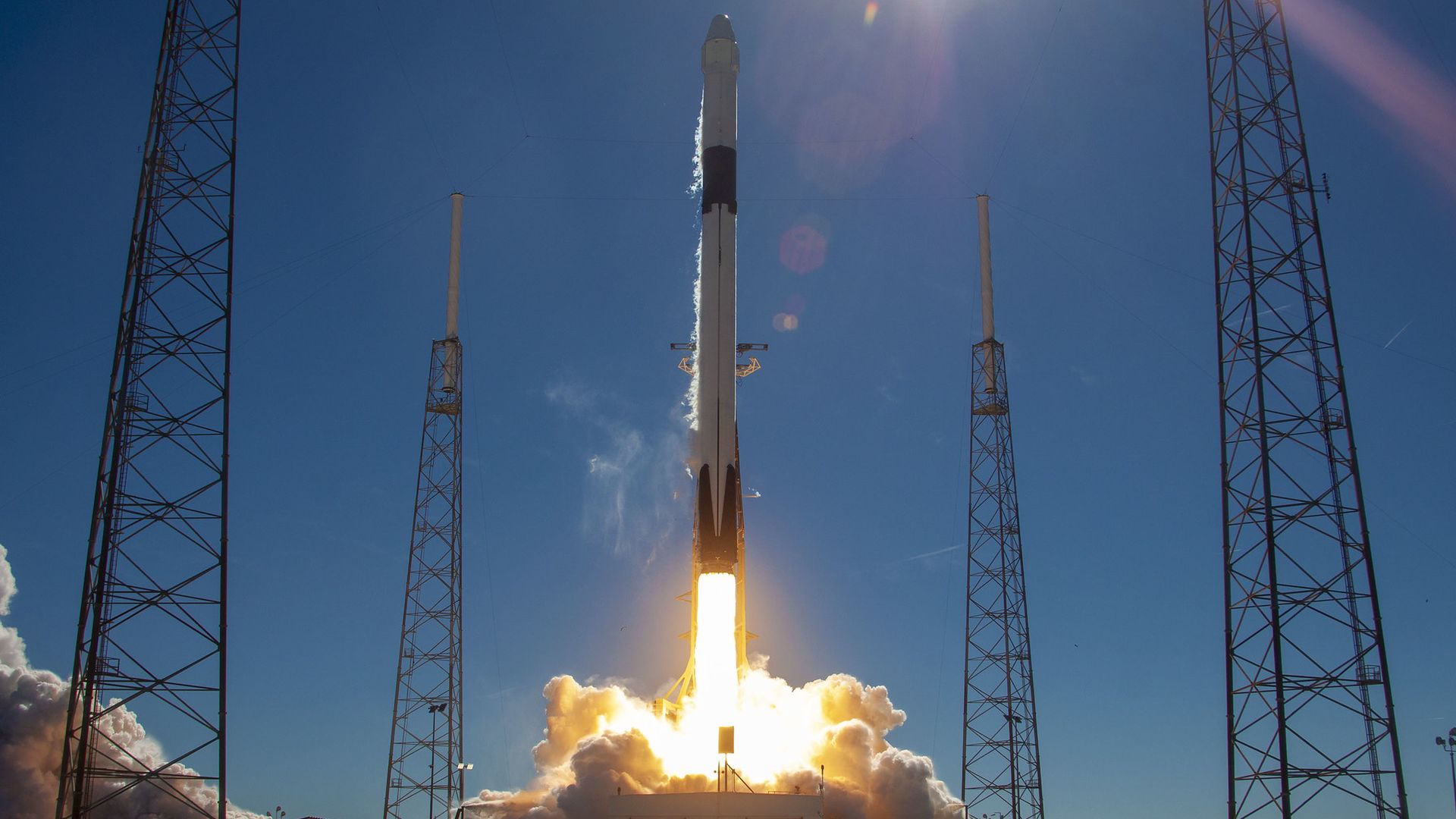 An uncrewed SpaceX Dragon capsule is on its way to the International Space Station.
Why it matters: The Dragon is carrying thousands of pounds of supplies, experiments and hardware for NASA. Those supplies include a new docking adaptor, spacesuit parts and Nickelodeon slime.
The big picture: The rocket launched Thursday was a previously flown Falcon 9, and the Dragon it carried is on its third trip in space. The Falcon 9 came back in for a smooth landing on the ground in Florida about 10 minutes after launch.
The Dragon is expected to make it to the space station on Saturday.
Details: That reusability is key to SpaceX's business plan, which is aimed at reducing the cost of spaceflight through reuse.
This landing marks the company's 44th successful booster recovery.
The mission is SpaceX's 18th official cargo run to the station for NASA.
SpaceX is also testing a crewed version of its Dragon capsule that is expected to fly NASA astronauts to the station at some point in the next year.
Go deeper