Zion Williamson signs sneaker deal with Nike's Jordan Brand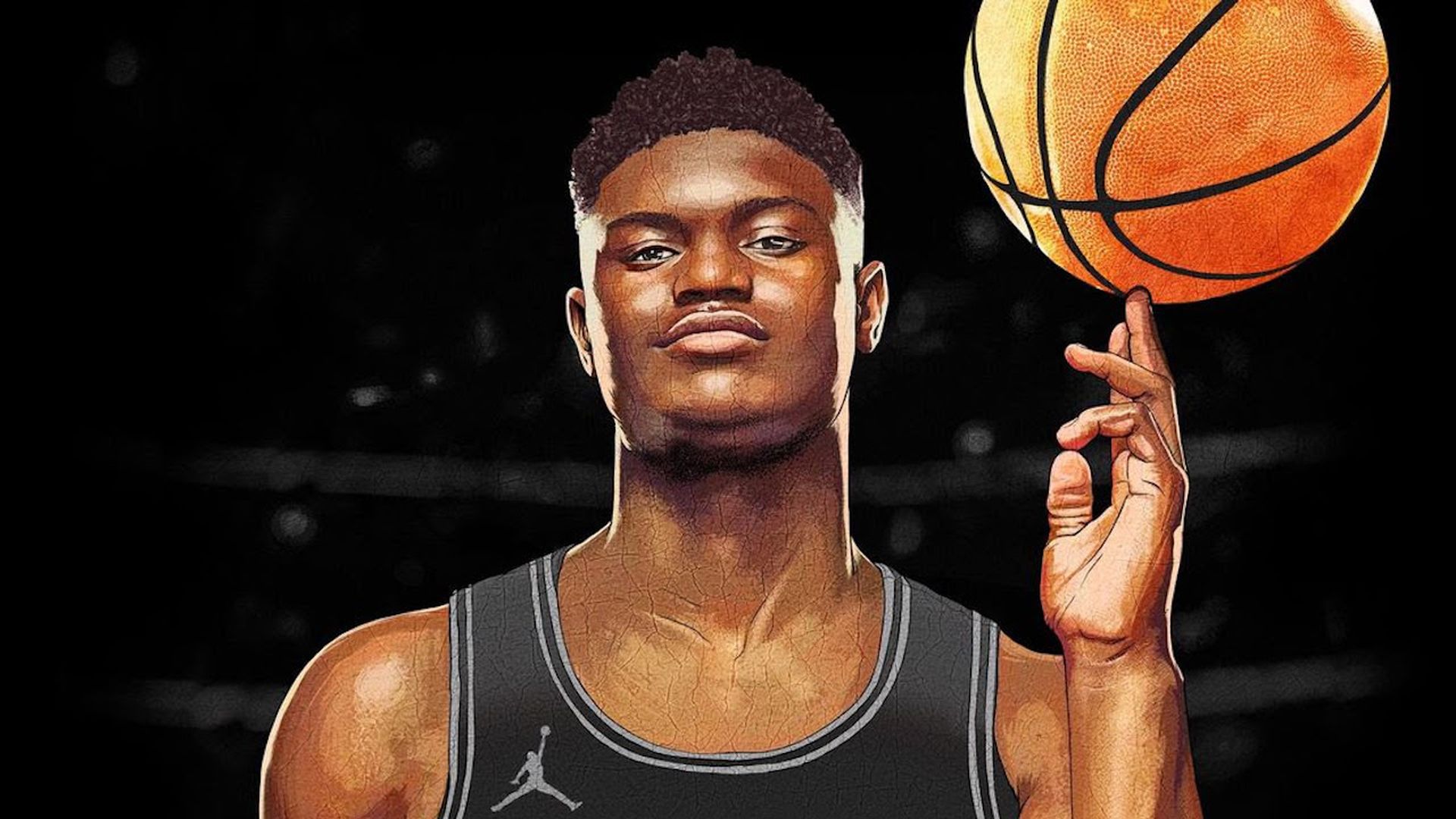 Zion Williamson signed a multiyear deal with Nike's Jordan Brand yesterday, concluding one of the highest profile sneaker bidding wars we've ever seen.
Why it matters: Zion's deal is worth a reported $75 million over seven years, which would make this the biggest shoe deal since Nike signed LeBron James for $90 million in 2003.
The amount of money Jordan Brand will pay Zion annually over the lifetime of this deal: $10.7 million ... The amount of money Zion will earn playing basketball next season: $9.8 million.
What they're saying:
"Zion's incredible determination, character and play are inspiring. He's an essential part of the new talent that will help lead the brand into the future. He told us he would 'shock the world,' and asked us to believe him. We do."
— Michael Jordan
The backdrop: Here are the top three picks from the past five NBA drafts, and the company each player signed with as a rookie...
2019: Zion Williamson (Jordan Brand), Ja Morant (Nike), R.J. Barrett (N/A)
2018: Deandre Ayton (Puma), Marvin Bagley (Puma), Luka Doncic (Nike)
2017: Markelle Fultz (Nike), Lonzo Ball (Big Baller Brand), Jayson Tatum (Jordan Brand)
2016: Ben Simmons (Nike), Brandon Ingram (Adidas), Jaylen Brown (Adidas)
2015: Karl-Anthony Towns (Nike), D'Angelo Russell (Nike), Jahlil Okafor (Nike)
Go deeper: The slow decay of sneaker culture
Go deeper