Senate confirms former Delta executive as new FAA head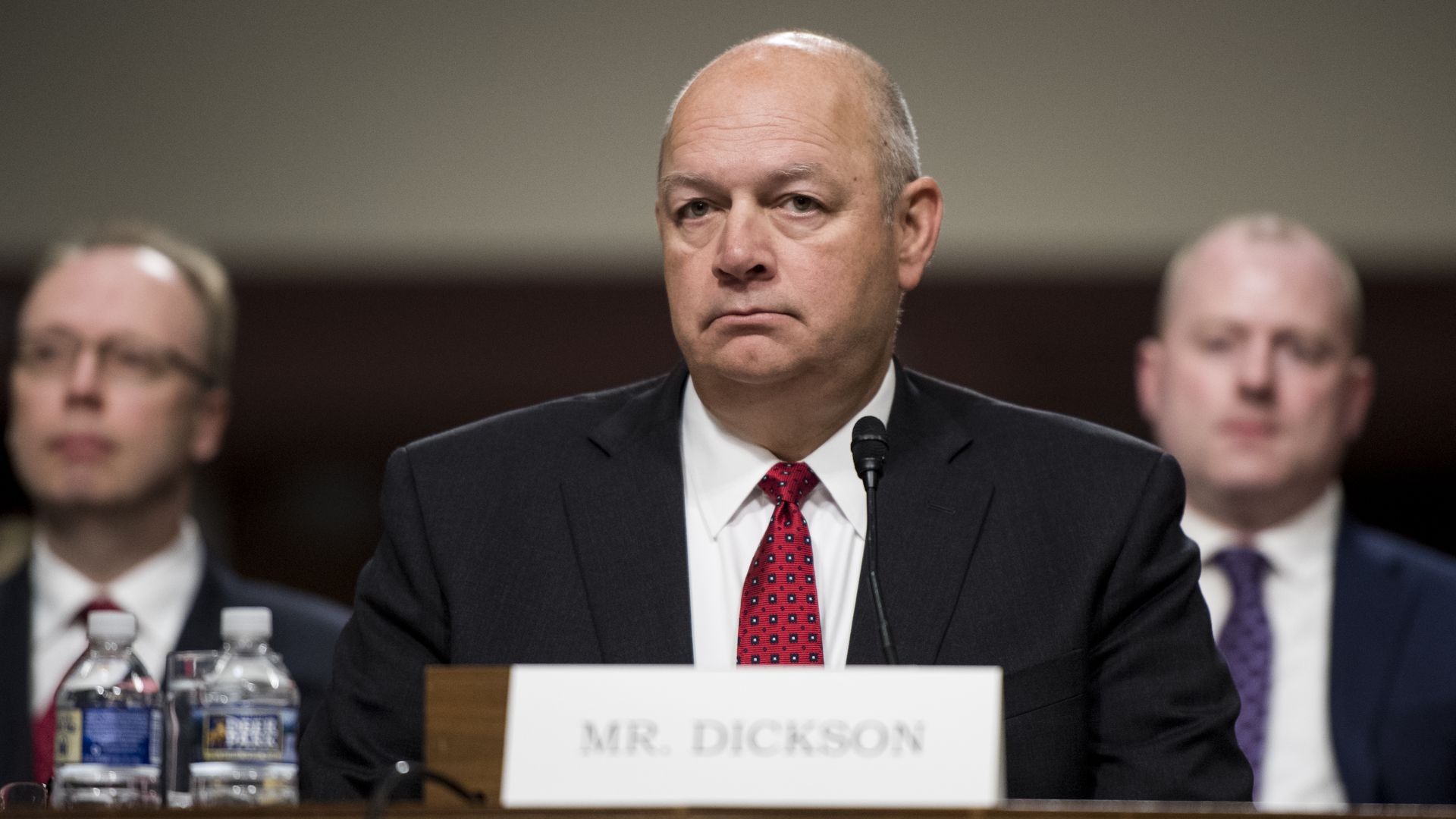 The Senate voted 52-40 Wednesday along party lines to confirm Stephen Dickson as the new administrator of the Federal Aviation Administration, the Washington Post reports.
Why it matters: The FAA has not had a confirmed head since January 2018. Former American Airlines pilot Daniel Elwell served as the acting chief in the interim.
Details: Democrats had opposed the appointment of Dickson following allegations that he mistreated a whistleblower who complained about pilot safety during Dickson's tenure at Delta, says the Seattle Times.
Dickson was at Delta Airlines for 27 years. He started as a pilot and later became the senior vice president of flight operations.
He also served as a pilot in the U.S. Air Force.
Go deeper: Trump's incredibly empty Cabinet
Go deeper