Robert Mueller's secret hearing prep sessions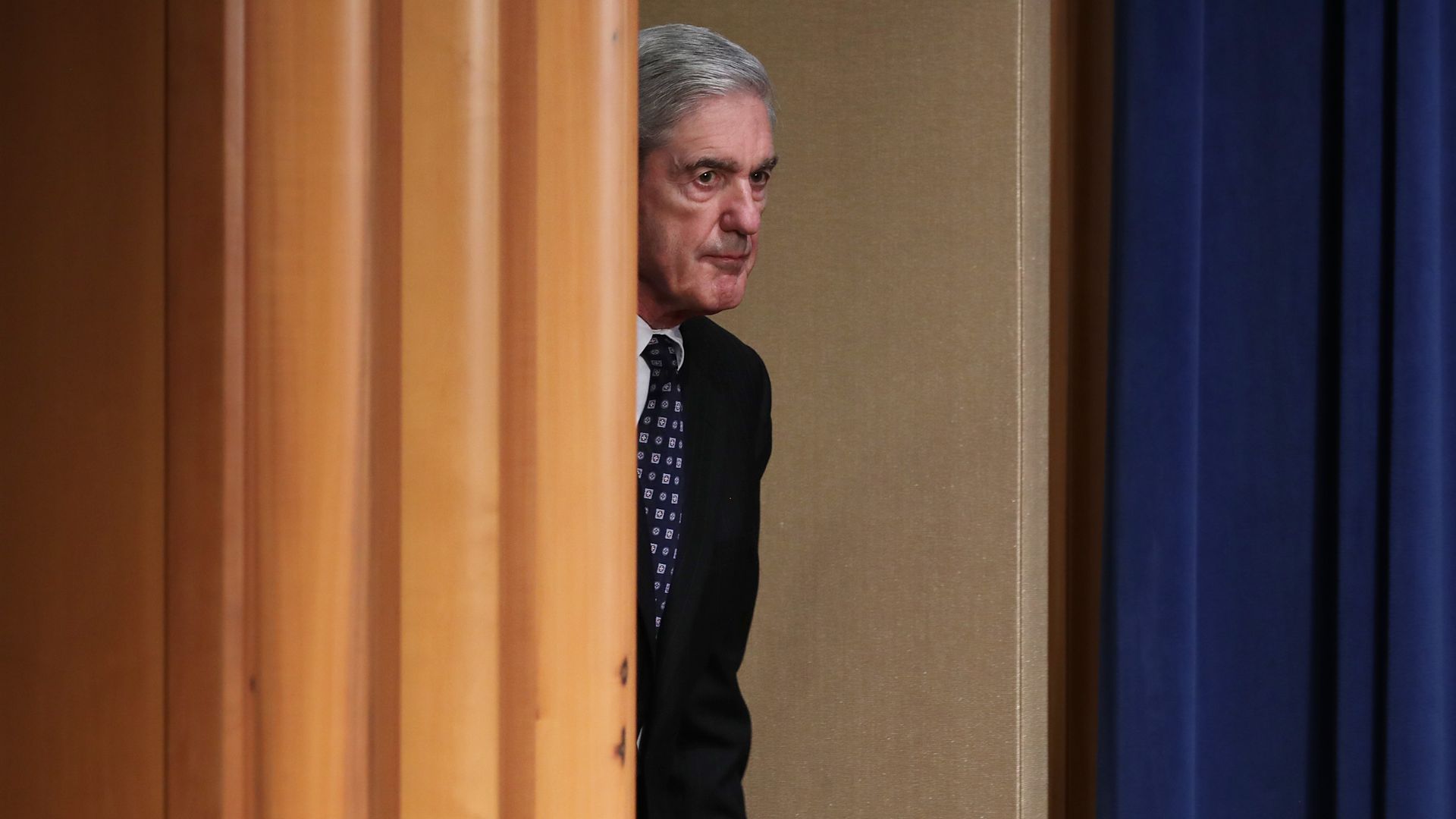 Former special counsel Robert Mueller has been grilled in secret prep sessions for today's back-to-back Hill appearances, a source familiar with the process tells Axios.
The state of play: During the House Judiciary and Intelligence Committee sessions, which the networks are calling the most anticipated hearings in a decade, Mueller will face questions about his 448-page report from 63 total lawmakers, with little overlap, Politico points out.
Yesterday afternoon, Axios' Jonathan Swan called Florida Republican Rep. Matt Gaetz to get a Mueller preview. Gaetz, along with Reps. Jim Jordan and John Ratcliffe, are expected to be the most aggressive Republican questioners.
A source close to these three says they've spent weeks preparing to grill Mueller.
"I can't talk right now," Gaetz told Swan. "I'm in Mr. Jordan's office working on my questions."
House Democrats spent 2½ hours in a "feisty" prep session — basically mock hearing — in the Rayburn House Office Building yesterday, NBC's Mike Memoli reported: "They say no one reads the book; everyone watches the movie."
House Intelligence Chairman Adam Schiff told Axios' Alayna Treene that he wants to ask Mueller about the counterintelligence investigation that touched off the Russia/election scandal: "We want to find out the scope of what was investigated, what he didn't investigate. And what work is left to be done."
Go deeper