Boris Johnson begins by blowing up Theresa May's cabinet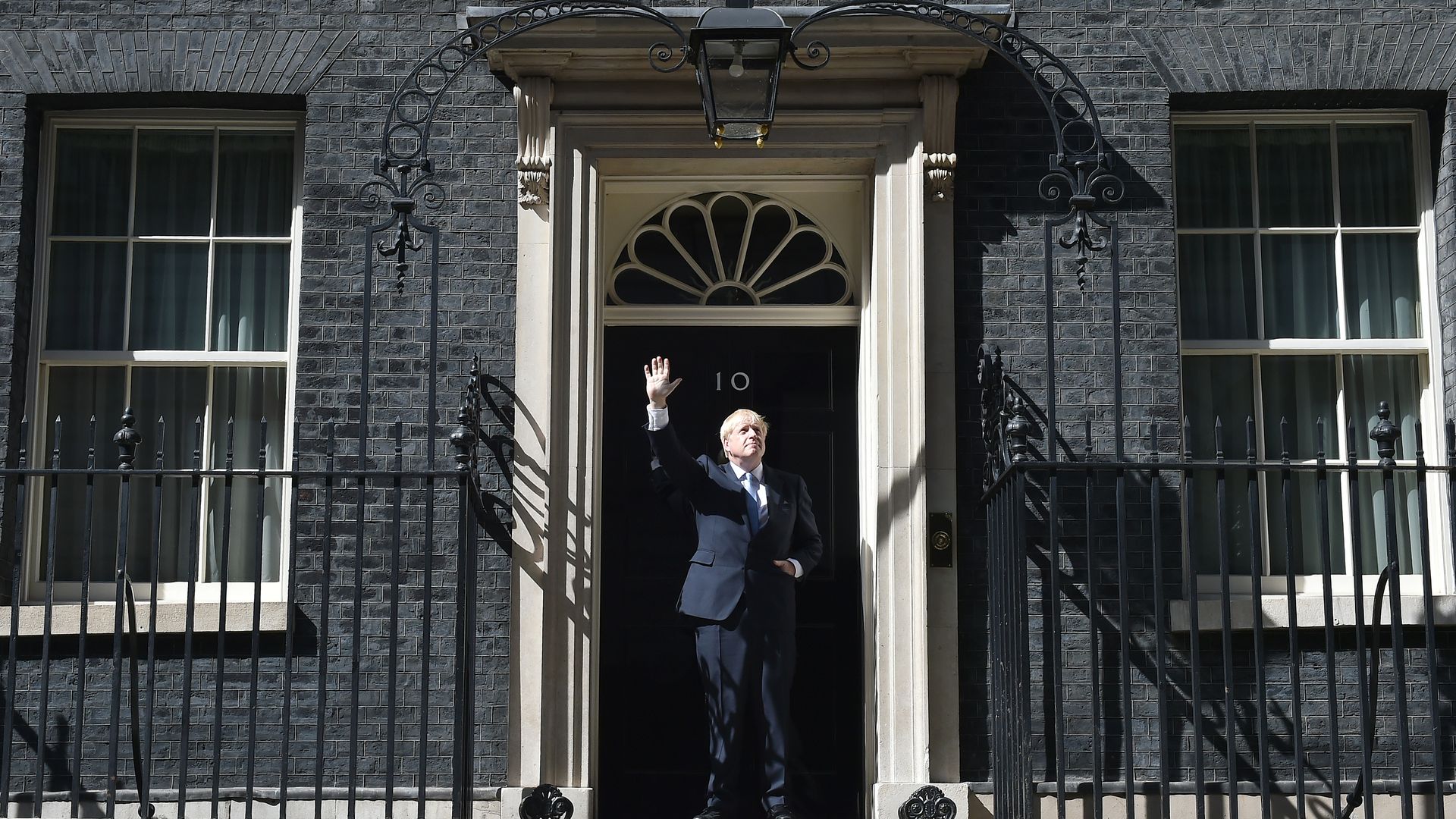 Newly installed Prime Minister Boris Johnson brought the Theresa May era to a screeching halt on Wednesday, dispatching 17 cabinet ministers and installing a team of loyalists and enthusiastic Brexit backers.
Why it matters: Johnson came to power through the Conservative leadership contest that followed May's resignation, not by winning a general election. It's highly unusual for an incoming prime minister to make sweeping personnel changes under such circumstances, and Johnson has sent a clear message that the Brexiteer flank is now in control.
Out with the old...
Among those exiting are Philip Hammond, the Chancellor of the Exchequer (or finance minister) and Foreign Secretary Jeremy Hunt.

Hammond resigned and joined other outgoing senior officials in vowing to dedicate himself to preventing a "no deal" Brexit. Hunt, Johnson's top rival in the leadership race, stepped aside rather than accept a demotion.
In with the new...
Dominic Raab, a former Brexit secretary and leading Brexiteer, will be foreign secretary and Johnsons' de facto deputy.
The other "Great Offices of State," chancellor and home secretary, go to Sajid Javid and Priti Patel, respectively.
What they're saying...
The Telegraph calls it a "summer's day massacre" that's "reminiscent of Harold Macmillan's 'Night of the Long Knives' in 1962."
"Outside the cabinet, the most eye-catching appointment is that of Dominic Cummings as senior adviser to the new prime minister," the BBC notes, citing the "brash and outspoken" operative's work on the campaign to leave the EU.
What to watch: Johnson vowed to "come out of the EU on October 31, no ifs or buts" and said he'd strike a "new deal" with Brussels by that date.
He's only got 98 days left to do so, setting up a likely collision with Parliament in October over his preference for a damaging "no deal" to another delay.
One possibility is a general election later this year, likely pitting Johnson against Jeremy Corbyn, the hard-left leader of the Labour Party.
Go deeper: How Johnson got here
Go deeper