Bernie Sanders campaign faces anonymous unfair labor practice complaint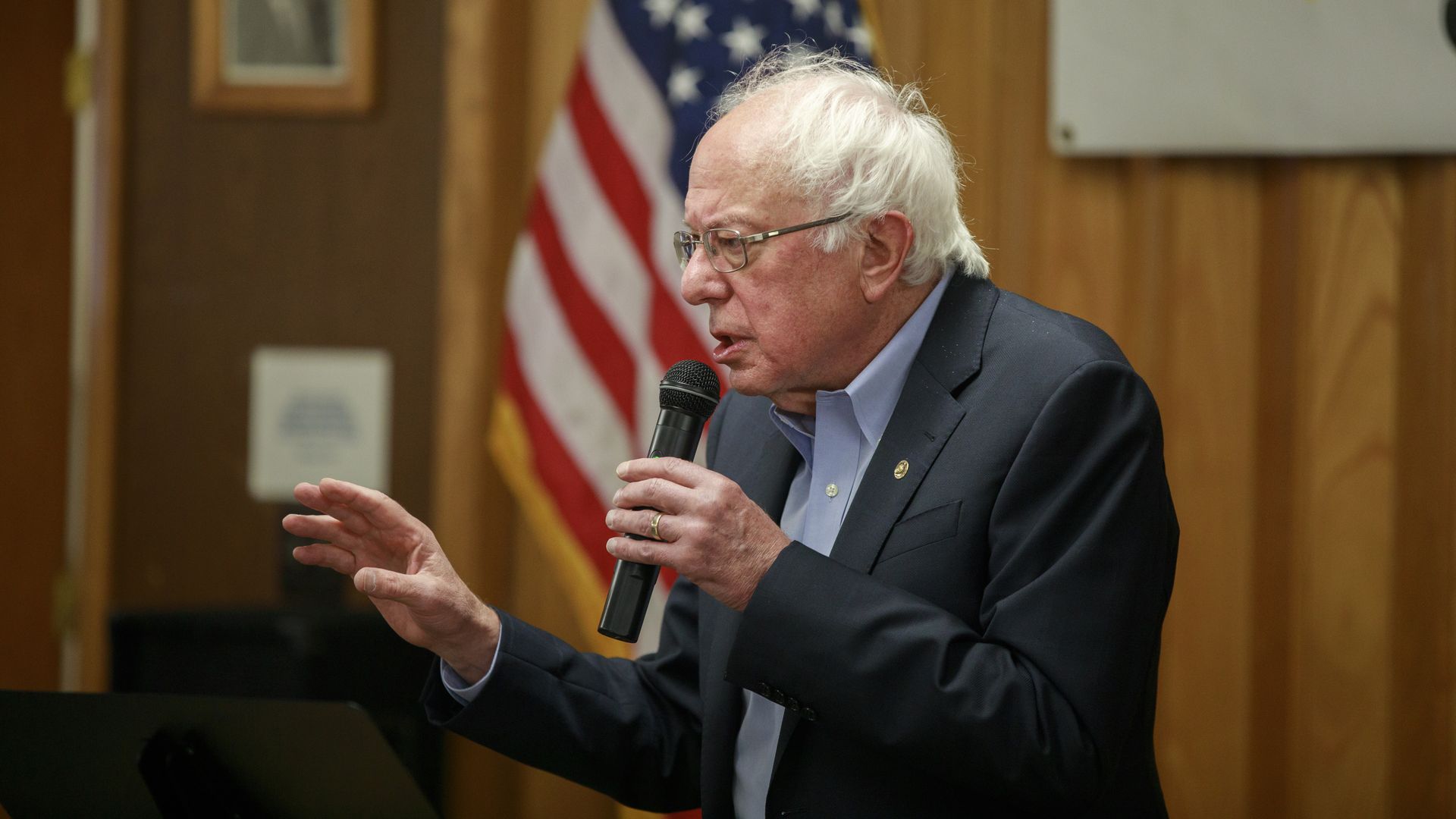 An unnamed individual in Indiana filed an unfair labor practice complaint against Sen. Bernie Sanders' 2020 campaign last week, alleging retaliation against staffers and illegal employee interrogation, Bloomberg reports.
The big picture: Sanders' campaign — which was the first in the 2020 race to unionize — reached a deal with its union on Tuesday to pay field organizers at least $15 an hour. The complaint, which could have been filed by anyone inside or outside the campaign, follows a recent Washington Post report that showed Sanders' field organizers were being paid less than $13 per hour, on average.
Background: Sanders has demanded that corporate giants like Walmart and McDonald's pay their workers at least $15 an hour, and his "Stop BEZOS Act" encouraged Amazon to hike its minimum wage to that rate.
Sanders' campaign and its union previously established a $15 an hour pay for interns that was supposed to go into effect on May 2. Internal communications leaked to the Post showed that some in the campaign were paid less.
The bottom line: The National Labor Relations Board has yet to decide if there is any merit to the 5 allegations against Sanders' campaign. Those allegations include modifying a labor contract, unlawfully discharging an employee and engaging in illegal discipline.
Go deeper: The case for a higher minimum wage
Go deeper