Trump sues House Democrats to block release of state tax returns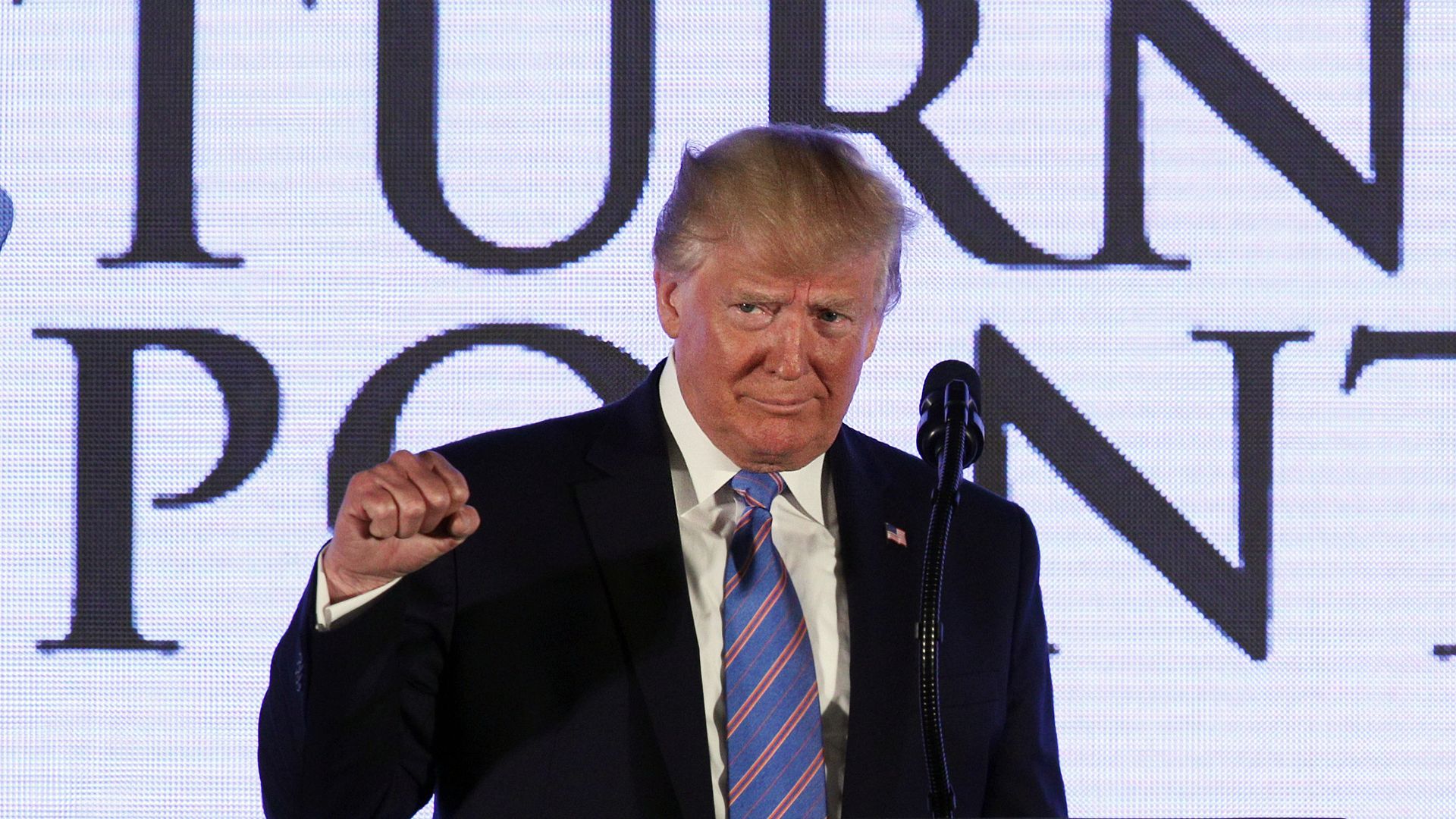 President Trump on Tuesday filed a lawsuit against the House Ways and Means Committee, New York Attorney General Letitia James and New York tax commissioner Michael Schmidt in an effort to block them from releasing his state tax returns.
The big picture: New York Gov. Andrew Cuomo last month signed a bill known as the TRUST Act that would permit tax officials to turn over Trump's state tax returns to any one of three congressional committees. Trump's lawsuit alleges that the House Ways and Means Committee's invocation of the TRUST Act would "lack a legitimate legislative purpose" and that the law itself violates the First Amendment because the state of New York "enacted it to discriminate and retaliate against President Trump for his speech and politics."
Details: Trump claims that House Ways and Means Chairman Richard Neal was initially reluctant to use the TRUST Act because the state tax returns have nothing to do with the reason he gave for requesting the president's federal returns: "investigating the mandatory presidential audit program at the IRS to determine whether or not the program needs to be codified into federal law."
The lawsuit adds that — under pressure from House Democrats — Neal has recently changed his tune and no longer opposes using the TRUST Act. If Neal were to invoke the law, Trump claims that it would prove he is "trying to expose the president's financial information for political gain, not to study the IRS's audit procedures."
The lawsuit states that the speed with which Neal could invoke the law and immediately obtain Trump's state tax returns is what prompted Trump to file the lawsuit.
Trump is demanding a permanent injunction to block the committee, the New York attorney general and the New York tax commissioner from exercising the law. He is also seeking declaratory judgments that the committee "lacks a legitimate legislative purpose" to obtain his state tax returns and that the TRUST Act violates the First Amendment.
Read the full lawsuit:
Go deeper