Poll: Early state Democratic voters care about climate change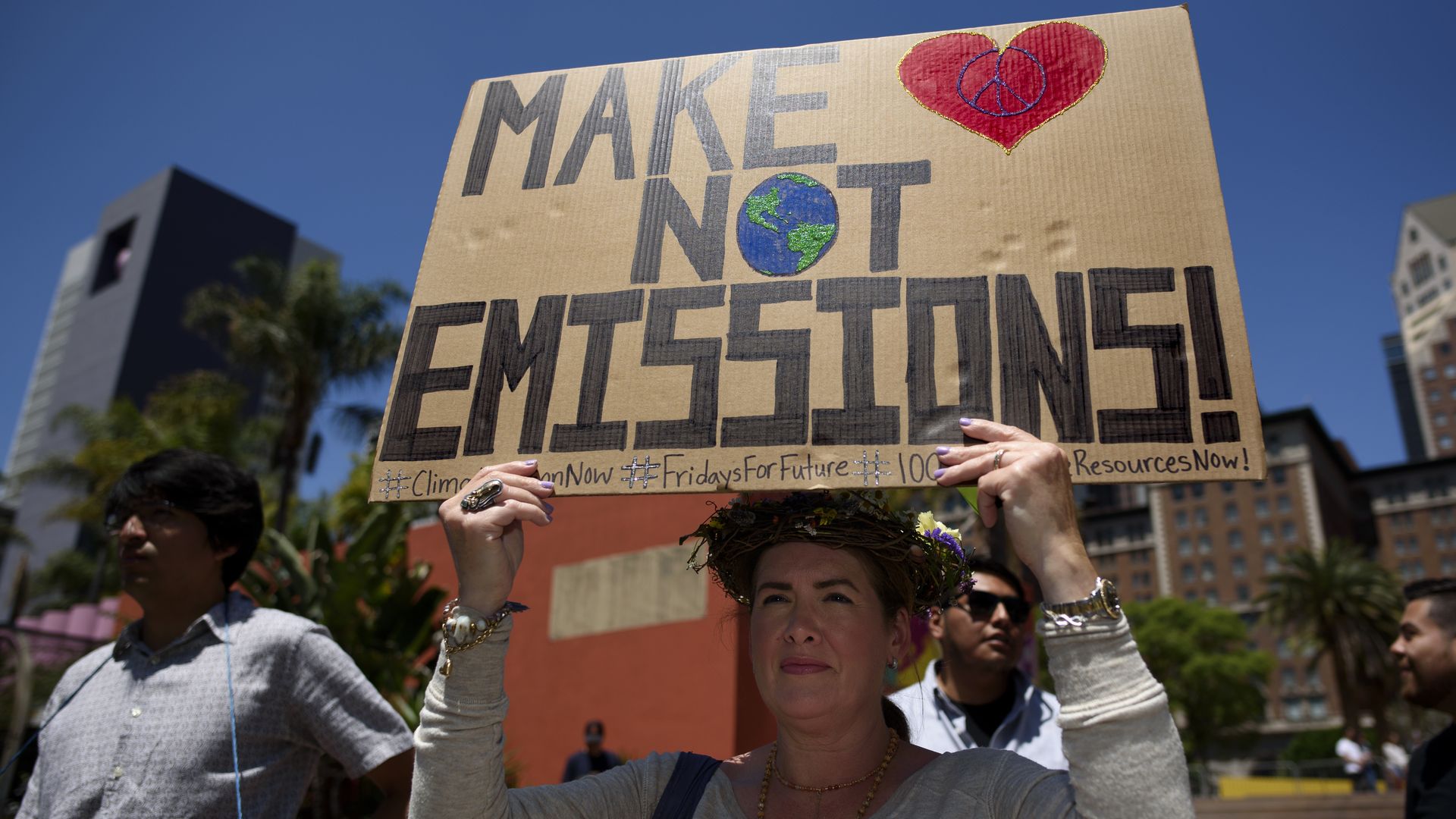 New CBS News polling of 18,550 registered voters shows that 78% of Democratic voters in 18 early primary and caucus states view climate change as "very important" in the 2020 election.
Why it matters: The findings underscore how the topic is playing a prominent role early in the 2020 contest.
Climate ranks second to health care, which 88% of respondents call "very important" in the survey released Sunday.
That puts climate ahead of income inequality (at 71% for 3rd).
The difference is outside the plus-or-minus 1.5% margin of error in the poll, , which was conducted July 9–18, of 8,760 registered Democratic and Democratic-leaning Independents.
Where it stands: The views on climate change vary from state to state, and the individual state data is less robust. But with that throat-clearing...
In Iowa, site of the first contest, 75% of these voters called climate very important, behind health care at 89% and ahead of "jobs and wages" at 68%. The margin of error for this subset is 4.4%.
In New Hampshire, where the primary comes after the Iowa caucuses, climate was again in 2nd among topics with 81% calling it very important, compared to 88% for health care. The error margin for the New Hampshire sample is 5%.
Go deeper