American pocket shark that glows in the dark confirmed as new species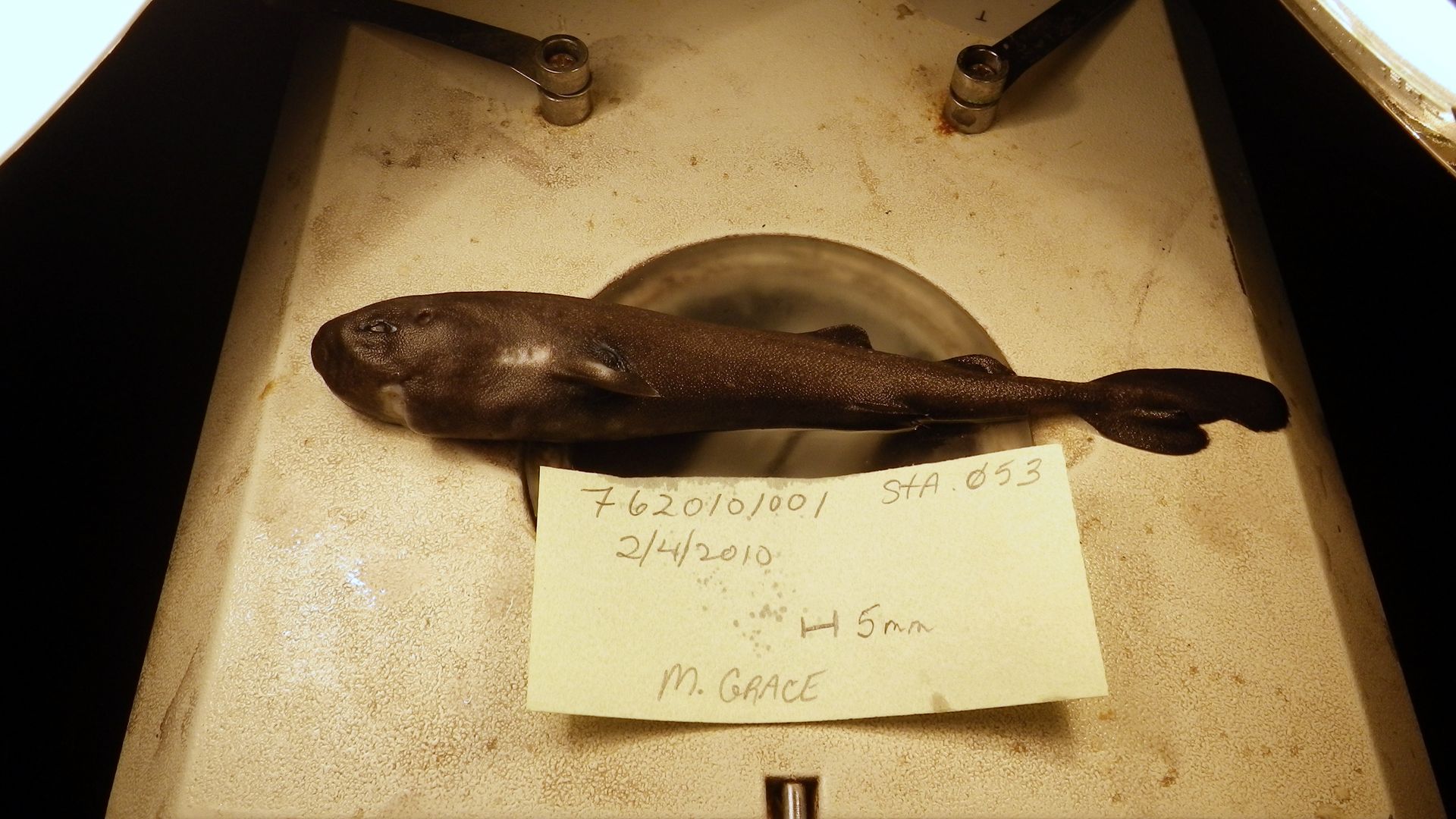 Researchers have uncovered a tiny new species of pocket shark in the Gulf of Mexico that glows in the dark, a Tulane University study reveals.
Details: The 5.5-inch creature has been named the American pocket shark, or Mollisquama mississippiensis. It secretes a glowing fluid from a tiny pocket gland near its front fins, the study says.
The fact that only one pocket shark has ever been reported from the Gulf of Mexico, and that it is a new species, underscores how little we know about the Gulf."
—
Henry Bart, director of the Tulane Biodiversity Research Institute, statement
The big picture: Scientists collected the male kitefin shark in 2010, the university said in a statement this week. The luminous specimen stood out among others when a National Oceanic and Atmospheric Administration researcher observed it in 2013, and the new species was later confirmed.
It is only the 3rd known shark species out of more than 500 that may squirt luminous liquid, R. Dean Grubbs, a Florida State University scientist who was not involved in the research, told AP.
Go deeper