Tesla is mirroring Detroit's worst habits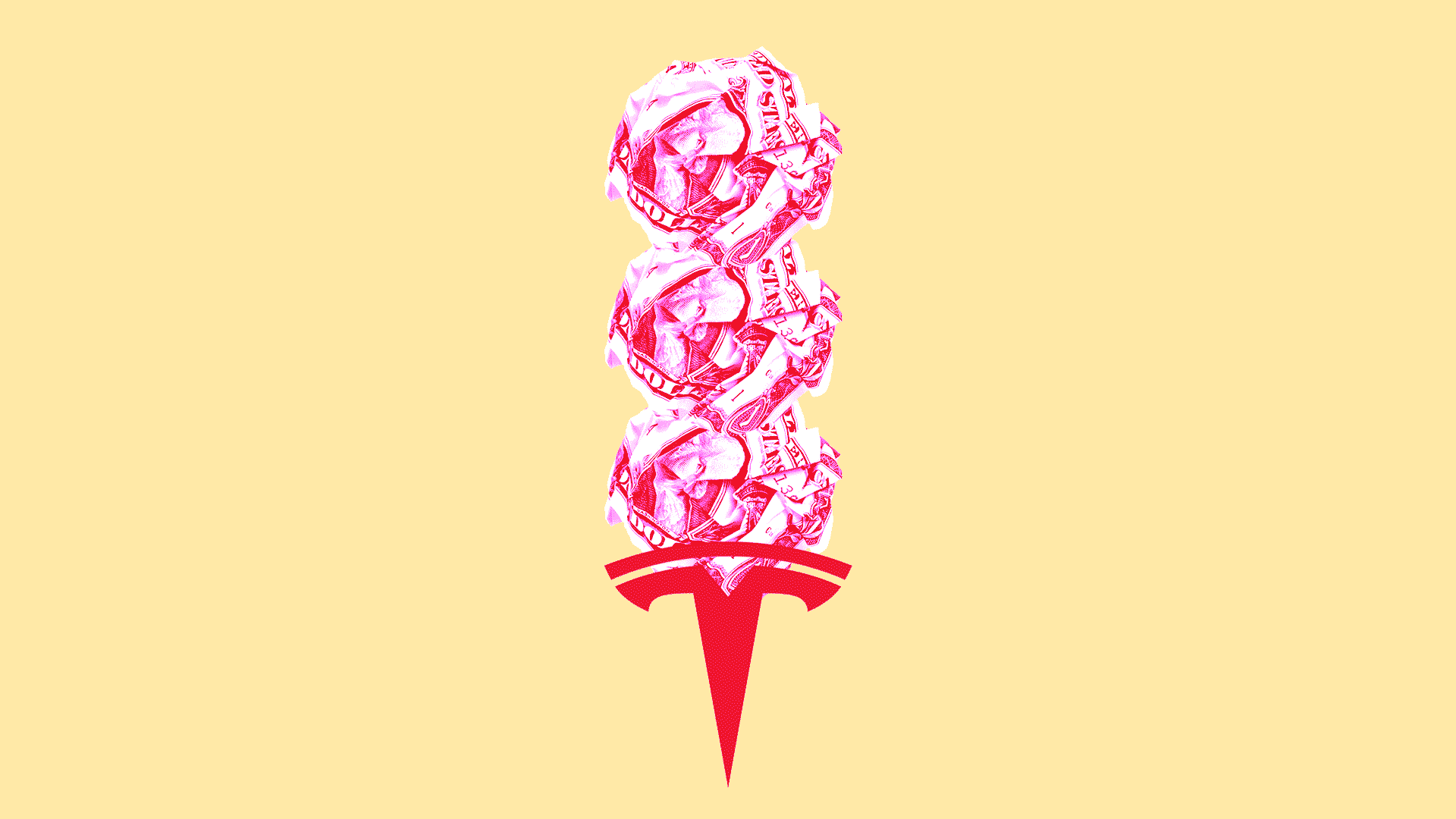 Tesla is beginning to behave like the Detroit Three carmakers during their most desperate days.
Why it matters: By pumping incentives and slashing prices, the electric car manufacturer is signaling that it prioritizes vehicle deliveries and cash generation over margins.
Analysts expect the hit to profits will be evident in next week's Q2 results.
But longer term, Tesla also risks alienating loyal customers and destroying its considerable brand equity — problems Detroit is all too familiar with.
What's happening: A dizzying string of recent price adjustments on Tesla cars is a sign of internal chaos over how to deal with shrinking U.S. incentives, aging model lines and pressure to boost deliveries, Bloomberg reports.
This week's $6,410 price cut on a fully loaded performance edition of the Model 3 sedan was a "bitter pill to swallow" for Tesla loyalist Laurence Blau, who paid $68,400 for the car less than three weeks ago, per Bloomberg.
Nobody likes to know they overpaid, especially when it comes to cars.
Tesla, which sells direct to consumers rather than through franchised dealers, prides itself on pricing transparency.
In a quarter-end push, Tesla also offered bonuses to employees to hit sales targets.
It worked: Tesla surprised skeptics with a record 95,200 deliveries in the second quarter.
Flashback: Detroit's efforts to 'move the metal' in the past didn't end well.
In the aftermath of 9/11, GM's "Keep America Rolling" campaign helped restore consumer confidence and keep factories humming.
Its 0% financing and employee pricing offers began an era of winning sales with expensive incentives.
The tactics pulled ahead natural demand but masked high labor costs and other problems.
To cover those high fixed costs, Detroit kept overproducing cars and slapped big discounts on the hood — until eventually the industry collapsed in 2009.
Today, Tesla has its own motivations to pump up sales, even if it means sacrificing profits, writes Barclay's automotive analyst Brian Johnston in a note to clients.
With future capital raises likely (maybe as soon as next year), it's important to show growth to potential investors.
Tesla also makes money selling regulatory credits to other carmakers, so the more cars it sells (even at a loss), the more revenue it makes from credit sales.
Since 2010, Tesla has reaped nearly $2 billion in revenue from selling regulatory credits to competitors that need to offset sales of their own polluting vehicles.
What to watch: Tesla reports its second-quarter financial results on July 24.
The outlook remains tough: As demand for more expensive Tesla models S and X wanes, Tesla's average selling prices will keep declining, making it that much tougher to achieve profitability.
Go deeper