Updated Jul 19, 2019 -

World
Iran reportedly seizes U.K. tanker in Strait of Hormuz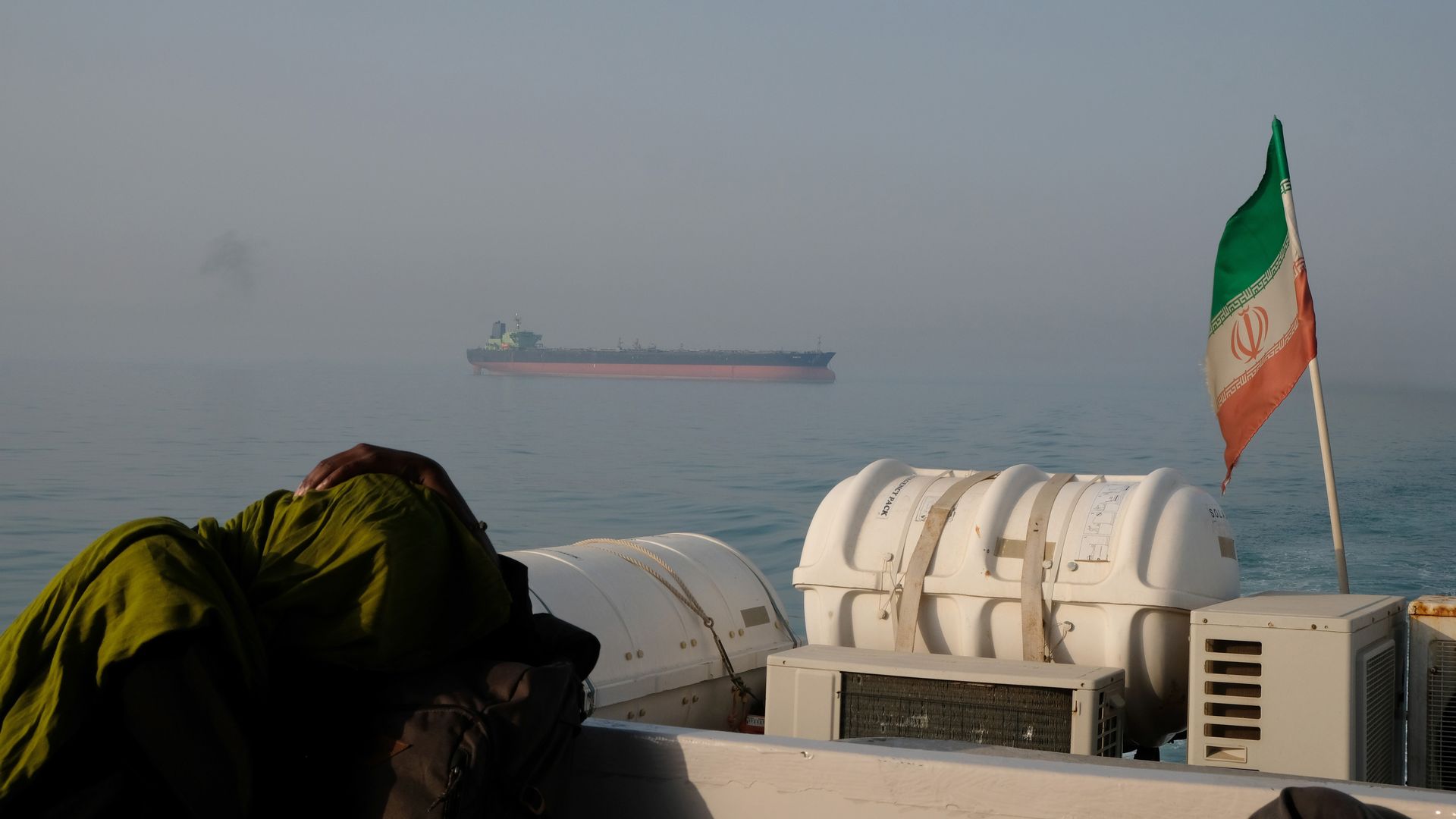 Iran's Revolutionary Guard Corps said it seized a U.K. tanker in the Strait of Hormuz on Friday, the BBC reports.
The latest: Jeremy Hunt, the U.K. foreign secretary, said in a statement on Friday that Iran also seized a second vessel. The second tanker is Liberian-flagged but U.K. owned, according to the BBC. These are the latest in a series of escalatory events in the narrow waterway through which 20% of the world's oil supply flows.
Iran disputed the account of the second vessel seizure, and the ship's manager later explained in a statement that the ship had been boarded, but allowed to continue on, according to Fars, Iran's semiofficial news organization.
The big picture: Two weeks ago off Gibraltar, British marines "stormed an Iranian ship believed to have been carrying oil to Syria" in violation of EU sanctions, per CNN.
Iran's supreme leader, Ali Khamenei, vowed to retaliate. Days later, on July 10, a British warship intervened after Iranian vessels reportedly attempted to divert a U.K. tanker in the strait.
Yesterday, President Trump said the U.S. had "destroyed" an Iranian drone that came within a threatening distance of U.S. warship. Iran denies that.
The U.S. has been attempting to shape an international response to ensure maritime security near the strait.
The recent events come as Trump's "maximum pressure" strategy has blocked most Iranian oil exports, a step Tehran refers to as "economic warfare."
Details on today's incident, via the BBC:
"The owners of the tanker, named the Stena Impero and bound for Saudi Arabia, say they have been unable to contact the vessel and it is 'heading north towards Iran.'"
"The company says there are 23 personnel on board, and it was approached by 'unidentified small crafts and a helicopter'" in the strait.
"The Foreign Office says it is 'urgently' looking into the reports."
Garrett Marquis, a spokesman for the White House National Security Council, said in a statement: "this is the second time in just over a week that the U.K. has been the target of escalatory violence by the Iranian regime. The U.S. will continue to work with our allies and partners to defend our security and interests against Iran's malign behavior."
Go deeper: Finding a way off the U.S.-Iran ledge.
Go deeper