House votes to raise federal minimum wage to $15 an hour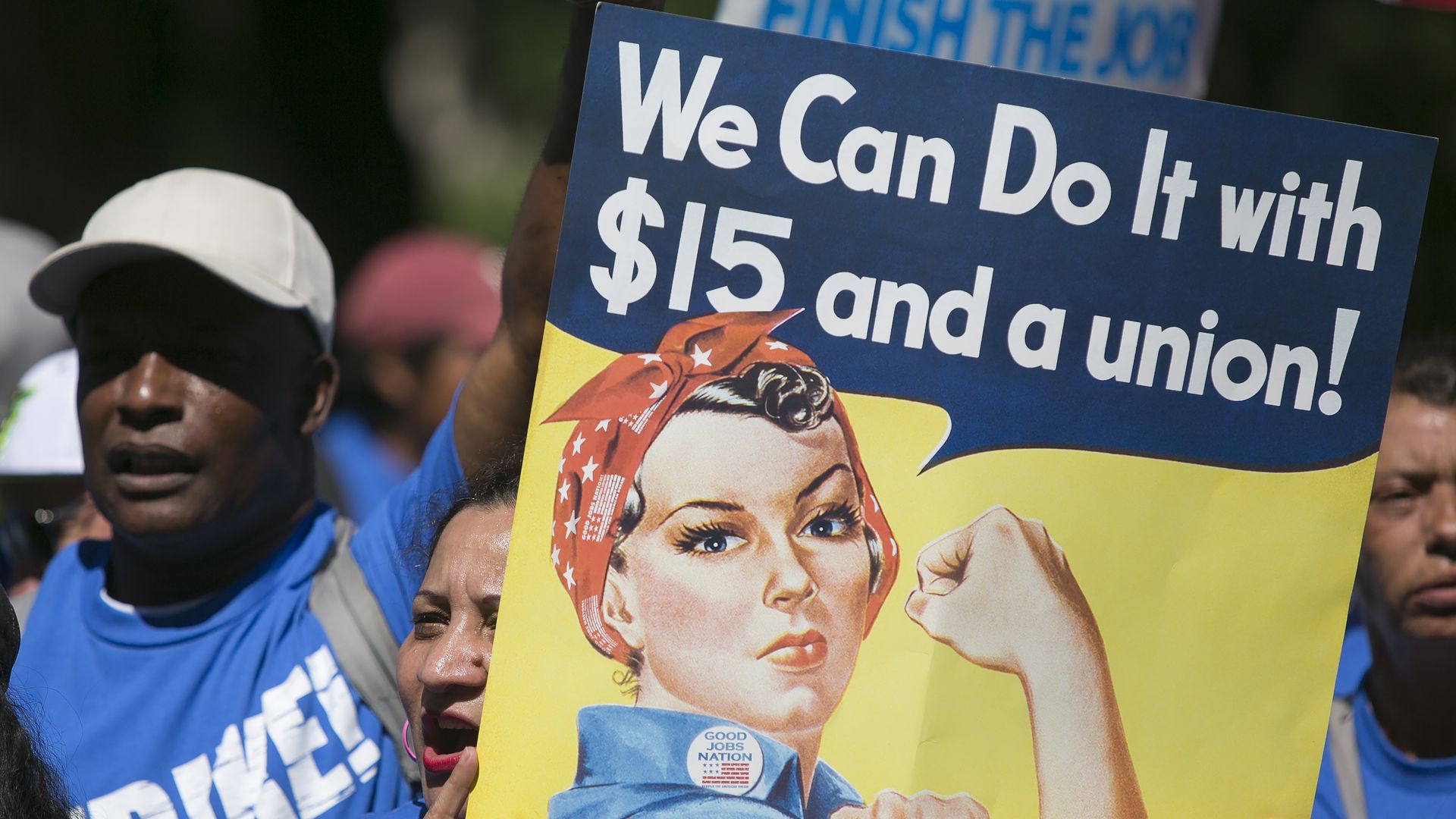 In a long-sought victory for the left, the House on Thursday approved a measure to raise the hourly federal minimum wage to $15 by 2025.
By the numbers: The bill would increase the federal minimum wage, which currently rests at $7.25 an hour, nearly $15,000 a year for those working a 40-hour work week. Just 3 Republicans voted in favor, while 6 Democrats opposed the measure. The federal minimum wage has not been raised since 2009.
A Congressional Budget Office report indicated that more than 30 million workers would see paycheck bumps with the wage hike, "lifting more than 1 million workers from poverty," the LA Times reports.
But, but, but: 1 million–3 million jobs could be lost, per the report.
What's next: The bill is likely to die in the Republican-controlled Senate. States can and have individually raised the minimum wage beyond the federal minimum.
Go deeper: The case for a higher minimum wage
Go deeper