Big Brother hitches a ride on China's Belt and Road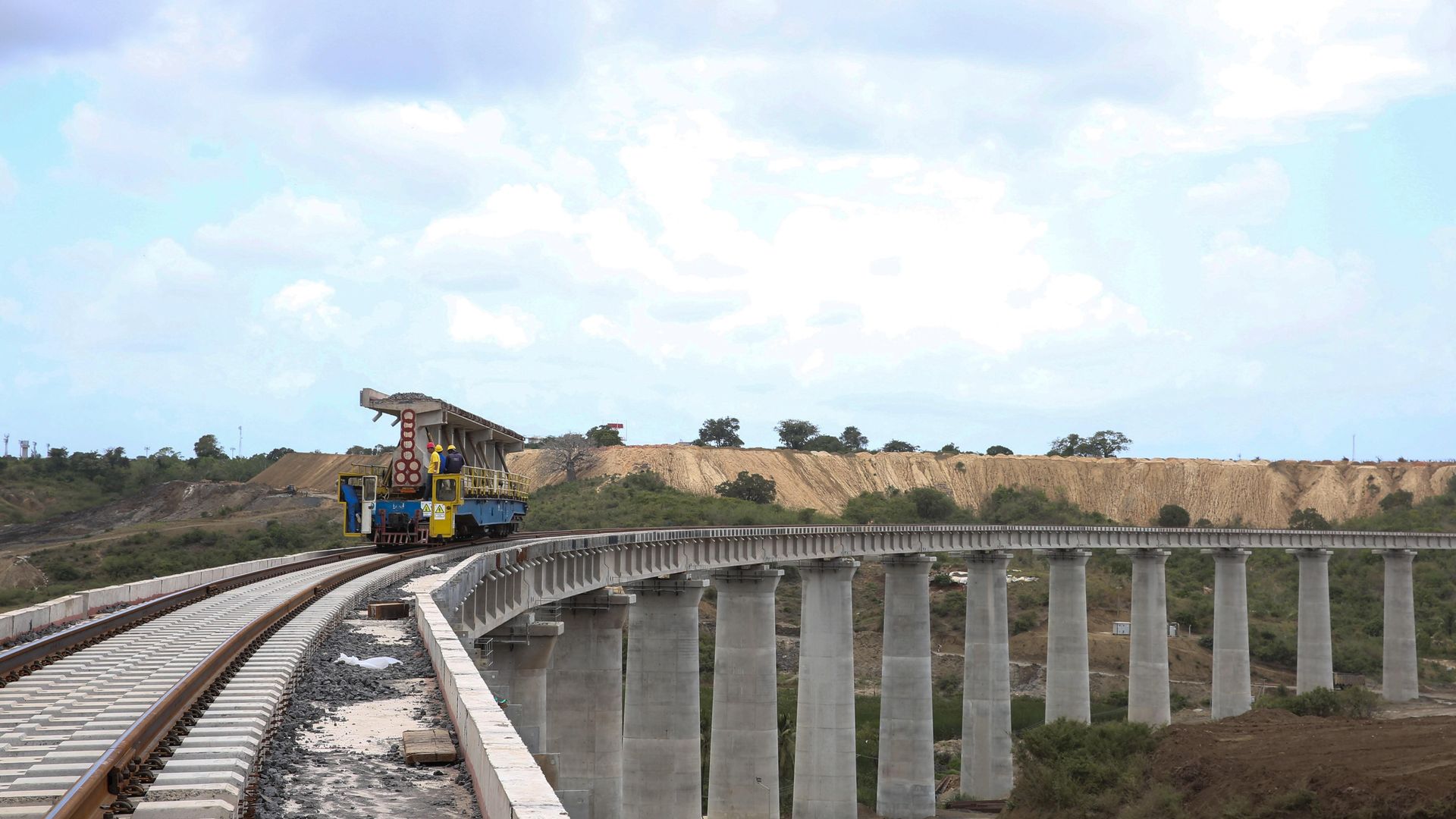 China plans to send government agents to monitor projects along its Belt and Road Initiative (BRI), potentially extending the Chinese Communist Party's arm deeper into participating countries.
The big picture: Corruption has been damaging Chinese President Xi Jinping's signature foreign policy initiative. He now wants to deploy abroad the same Orwellian-sounding Central Commission for Discipline Inspection that has helped carry out his domestic anti-corruption campaign.
What's happening: Chinese projects have sparked allegations, investigations and convictions around the world.
Where it stands: China is eager to repair the Belt and Road brand and has promised to clean things up.
In April, at the Belt and Road Forum in Beijing, Xi declared, "In pursuing Belt and Road cooperation, everything should be done in a transparent way, and we should have zero tolerance for corruption."
Yes, but: The Chinese government does not want to get rid of all corruption, only unsanctioned corruption.
It wants to assert more control over its state-owned enterprises, which often have more influence than Chinese ministries, while preserving the flexibility to buy friends and pursue its own aims with less scrutiny.
What's needed: There are more effective ways China could reduce BRI corruption:
Make the program more transparent by releasing financing terms and contracts.
Enforce the foreign bribery laws it has already adopted.
Increase funding for anti-corruption training programs offered by independent international organizations.
Block Chinese companies that have been debarred by multilateral development banks for fraud and corruption from receiving BRI–related contracts.
The bottom line: The BRI is opaque by design, and it is unlikely to become more transparent until China faces higher financial and reputational costs or stronger demands from its partners.
Jonathan Hillman is director of the Reconnecting Asia Project at the Center for Strategic and International Studies.
Go deeper