Voters trust no one on health care costs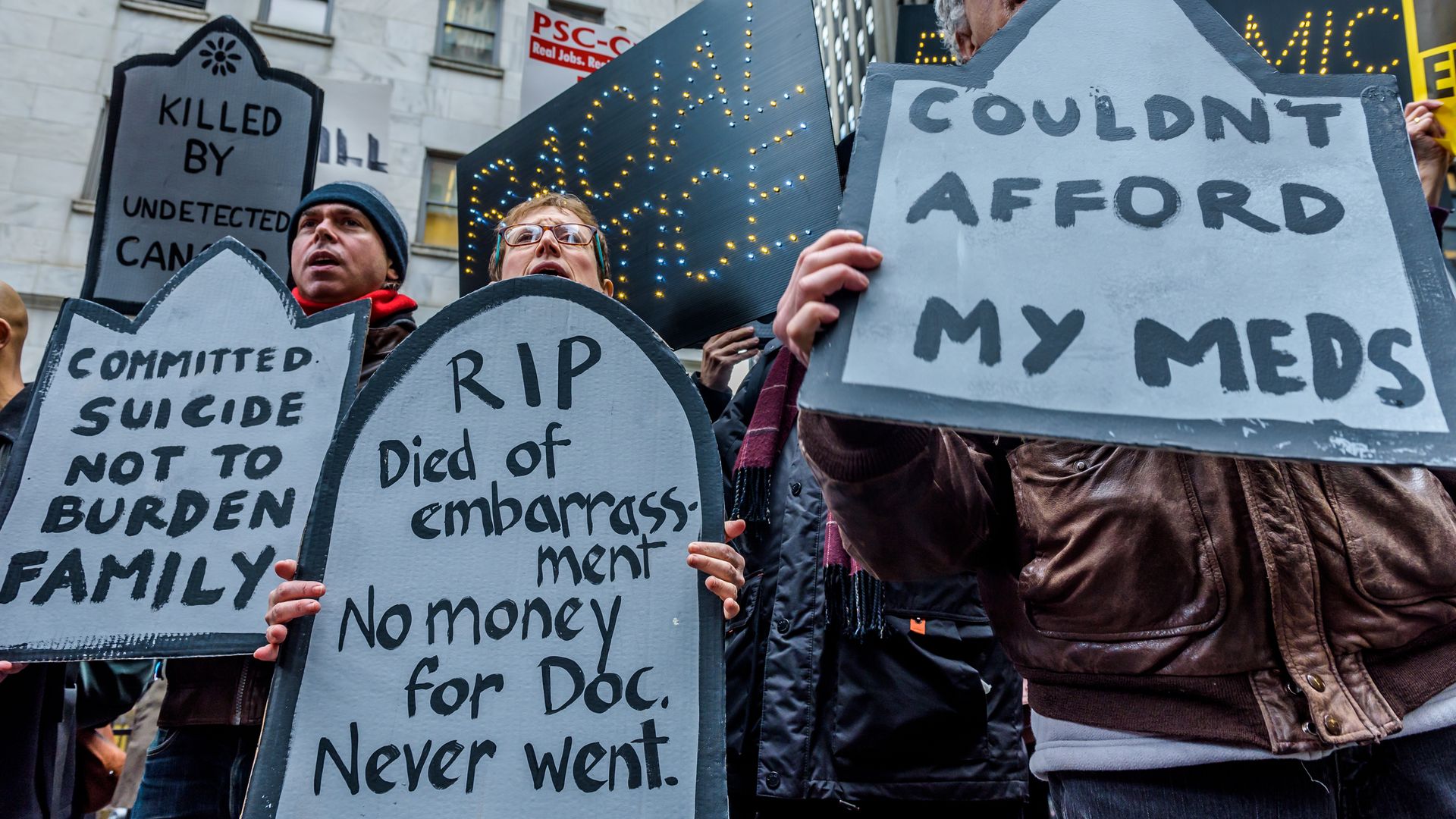 Americans don't particularly trust anyone to keep health care costs under control, but they really don't trust the industry — including insurers — according to polling from Morning Consult.
By the numbers: 41% of voters said they have at least some trust in federal agencies when it comes to cost control, compared to 47% with little or no trust in the feds.
Almost 70% said they have little or no trust in insurers to keep costs low, and more than half said they have no trust whatsoever in the pharmaceutical industry.
Between the lines: Mistrust outweighed trust for every entity Morning Consult polled, so this isn't necessarily a resounding win for the Democrats who want to see a bigger federal role in regulating health costs.
But it's a resounding warning sign for the insurers and providers arguing that they're getting the job done on their own.
Go deeper: Axios' Deep Dive on drug prices
Go deeper