Former Supreme Court Justice John Paul Stevens has died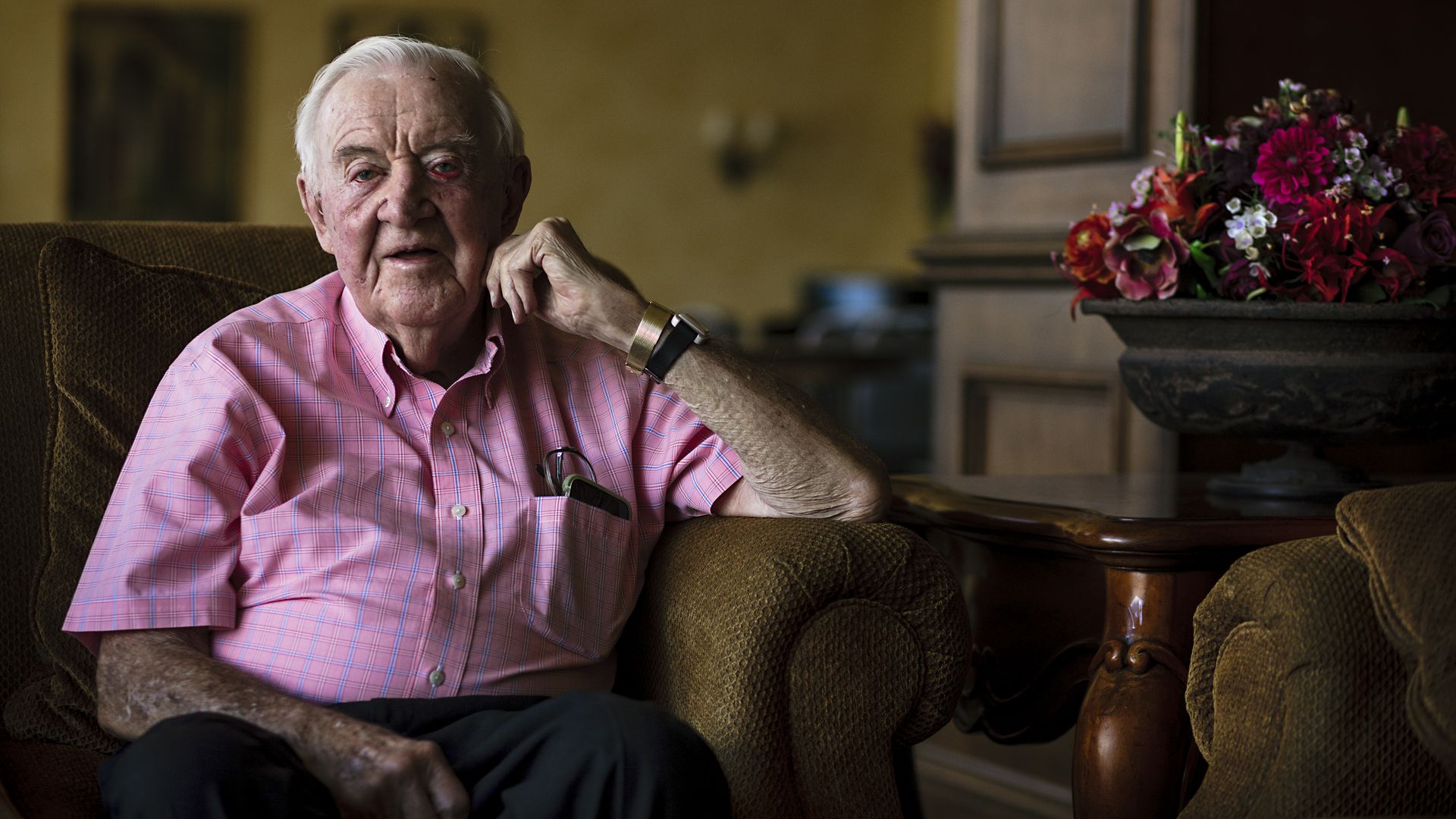 Former Supreme Court Justice John Paul Stevens has died, ABC News first reported Tuesday. He was 99.
"Retired Associate Justice of the Supreme Court of the United States, John Paul Stevens, died this evening at Holy Cross Hospital in Ft. Lauderdale, Florida, of complications following a stroke he suffered on July 15. He passed away peacefully with his daughters by his side."
— Supreme Court statement
The big picture: Stevens was the 3rd-longest-serving member of the Supreme Court before he retired in 2010, per NBC News. After being appointed to the court by President Ford in 1975, he went on to have an impact on almost every area of the law, writing the court's opinions in several landmark cases, the Washington Post notes.
After starting out as a moderate conservative, Stevens went on to become a leader of the court's liberal wing. He acted to limit the death penalty, establish gay rights, promote racial equality, preserve legal abortion and protect the rights of undocumented immigrants facing deportation, per AP.
Stevens told the New York Times in 2007, "I don't think of myself as a liberal at all. I think as part of my general politics, I'm pretty darn conservative."
During his retirement, Stevens remained an active voice on big issues. In October last year, Stevens said Brett Kavanaugh should not be appointed to the Supreme Court because of his performance at Senate confirmation hearings.
In his 2019 autobiography, "'The Making of a Justice," Stevens addresses notable landmark cases the Supreme Court dealt with when he was on the bench — including Bush v. Gore, which led to former President George W. Bush winning the 2000 election.
In the book, he writes he was confident while watching the Florida recount that the incident wouldn't end up in the Supreme Court, because "the Constitution, after all, expressly delegates the 'time, place, and manner' of elections to the states," according to an excerpt of the book in the Seattle Times.
He was shocked when a majority of the court intervened to stay the Florida recount — a ruling he dissented. (Stevens dissented from the court's rulings more frequently than any other justice during his tenure, NPR notes.)
"I remain of the view that the Court has not fully recovered from the damage it inflicted on itself in Bush v. Gore," he wrote of the decision.
This article has been updated with more details, including the Supreme Court statement.
Go deeper