Puerto Rico police fire tear gas at protesters of Gov. Ricardo Rosselló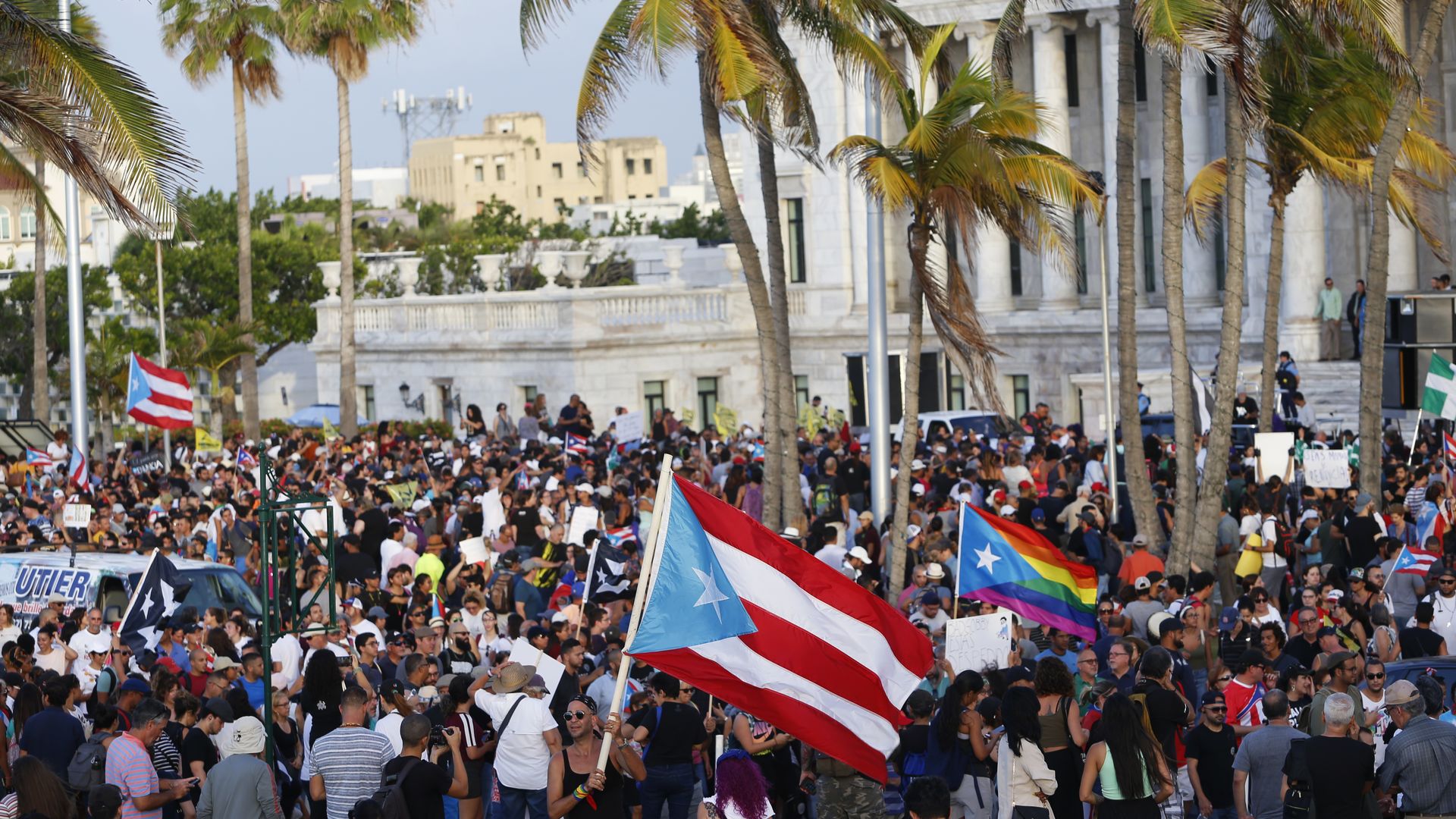 Puerto Rico riot police forced protesters back with tear gas and pepper spray outside Gov. Ricardo Rosselló's residence Monday evening, as they called for his resignation over leaked crude messages, the New York Times first reported.
Details: Thousands of people took part in the march in the capital for a 3rd day, per CBS News. Police commissioner Henry Escalera told reporters some demonstrators had thrown cobblestones, bottles and their own tear gas at officers during the 2.5-hour standoff, according to the NYT.
The big picture: Rosselló's leaked text messages with members of his administration revealed misogynistic, profane and homophobic comments, prompting 2 top officials to resign, the BBC notes. The conversation took place on the encrypted messaging app Telegram, per AP.
What he's saying: Rosselló said in a statement late Monday he respected the protests and was taking their message into account, according to AP.
"Unfortunately, despite responsible calls for peaceful demonstrations by many participants, a few others decided to damage public property and assault public officials who tried to preserve order and defend the security and rights of all."
This article has been updated with more details, including comment from Rosselló and police.
Go deeper