A few questions for Peter Thiel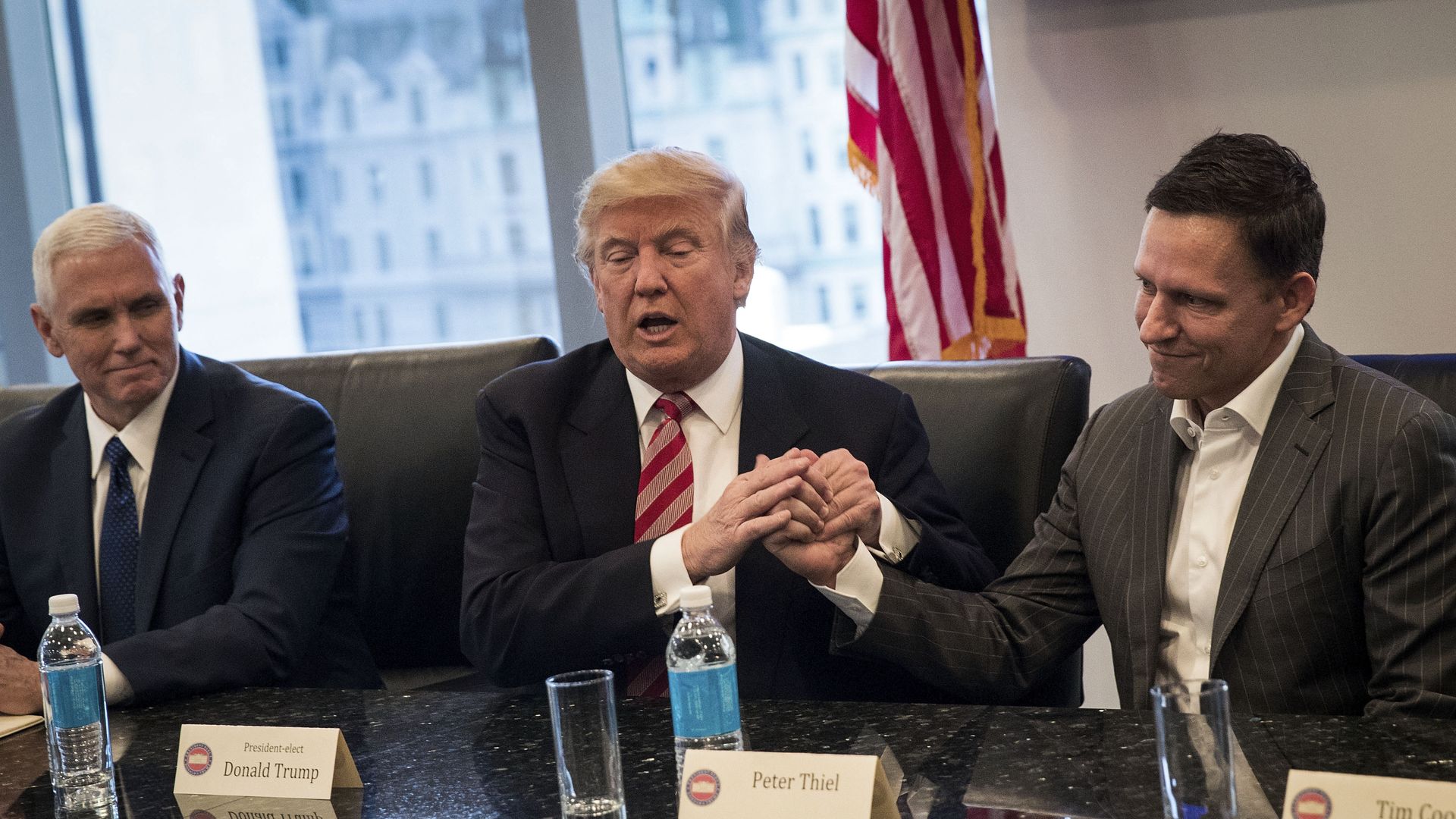 Peter Thiel doubled down last night on his "Google has maybe been infiltrated by the Chinese government" claim, which was eventually picked up by President Trump. When (lightly) pressed for evidence, Thiel simply said he was "asking questions."
Why it matters: You don't propose that someone deserves to face a firing squad without at least a single receipt.
So a few questions for Mr. Thiel:
Have you shorted Google stock or is Palantir currently competing with Google for a major U.S. government contract?
You've said on the record that you're "not a vampire." Are you able to provide independent verification of this claim? Because, were you a vampire, it could pose a national security risk given your ties with senior U.S. officials.
Is it because you're actually a vampire that you deny being a vampire? And would that not be seemingly treasonous, in that the generally accepted societal punishment is death (albeit by wooden stake, in this case)?
Between the lines: I don't mean to minimize the very real possibility of Chinese espionage attempts at U.S. tech companies, and Google's AI efforts certainly make it Silicon Valley's juiciest target.
Moreover, an argument that Google was unpatriotic for not renewing its massive U.S. Department of Defense contract (Project Maven) while continuing to do business with tech transfer-heavy China is a legitimate source of political science debate. (See Lonsdale, Joe for more on this).
Go deeper: Pro Rata Podcast digs deeper into Thiel's comments on Google, and the broader Trumpist attacks on Big Tech. I'm joined by David McCabe, who was in the room Sunday night for Thiel's speech. Listen here.
Go deeper