Health care hopes Q2 quells jittery market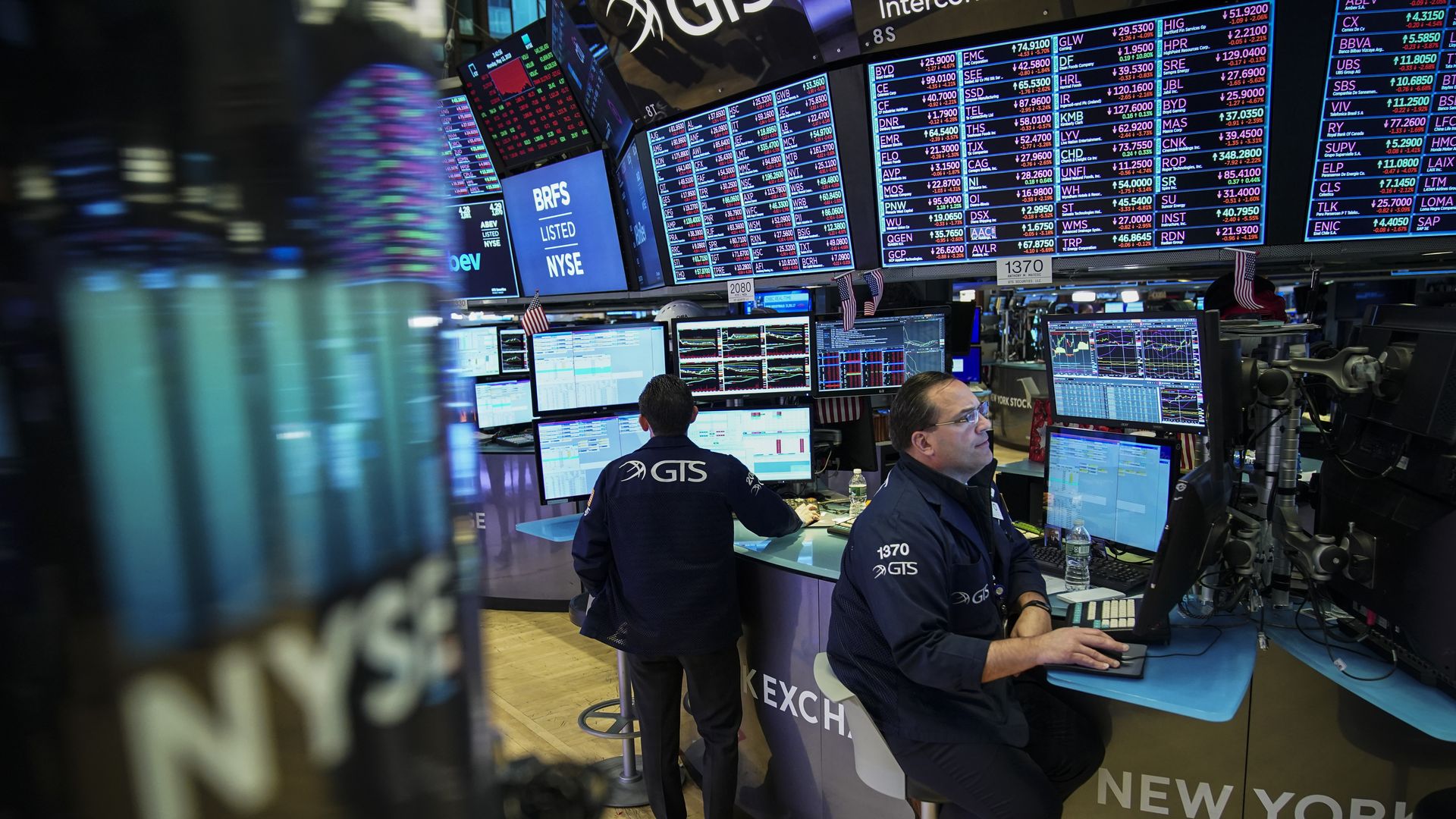 Johnson & Johnson today kicks off second-quarter earnings for a health care industry that has been fighting Wall Street jitters despite record-level profits.
The big picture: Wall Street has low expectations for all of corporate America in Q2, but health care may be different. A lot of the industry isn't affected by the Trump administration's trade war with China, and all available data suggests health care spending is not meaningfully slowing down.
Driving the news: Johnson & Johnson faces unique situations, like Oklahoma's demand that the company pay $17.5 billion to settle its opioid case and a possible criminal probe into its baby powder.
While those types of cases affect future profits, Johnson & Johnson and other health care companies are raising prices and getting more people to use their products and services.
Most health care sectors are expected to increase earnings per share by at least 8% this year, although pharmaceuticals will come in at slower rates, according to FactSet estimates.
Health care, unlike technology and nonessential consumer goods, is less exposed to tariffs, and the industry gets reliable cash flows through taxpayer funding and workers' paychecks.
What we're watching: Health insurance companies.
They've combined with pharmacy benefit managers, putting them on pace to become bigger than the Big Tech stocks this year, and they have routinely registered higher-than-expected profits the past few years.
The GOP tax law and a hiatus to an Affordable Care Act tax have helped, and now insurers avoided a regulation that would've eliminated a source of drug revenue.
Health insurance "earnings have been exceptionally strong, and we expect 2Q19 earnings to continue on this path," Barclays analysts wrote in an investor note.
Go deeper: Follow along with our updated health care earnings tracker.
Go deeper