Congress raises questions on Facebook's Libra coin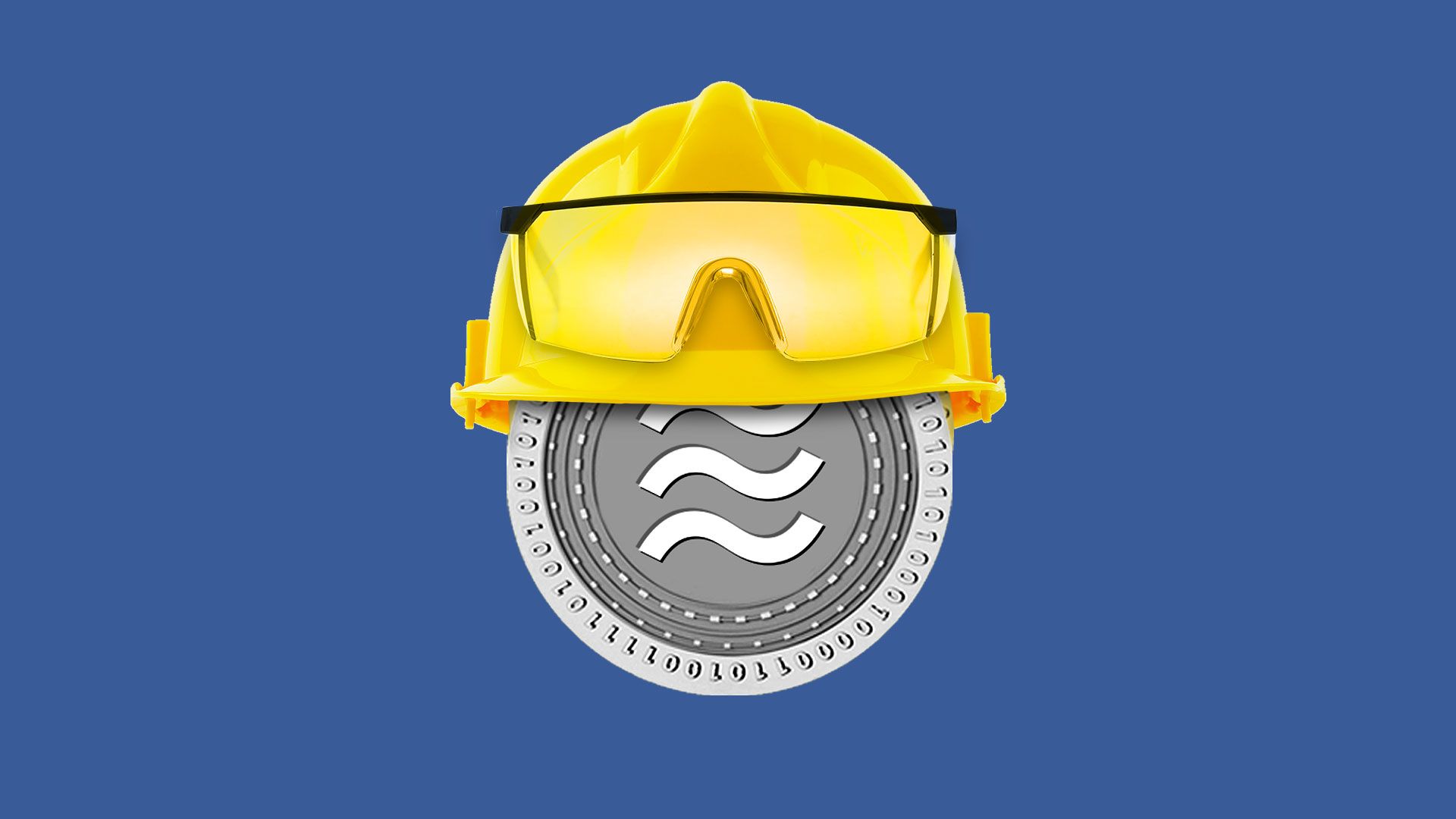 Facebook's cryptocurrency plans will face scrutiny in two Congressional hearings this week, during which company exec David Marcus will attempt to abate lawmakers' concerns.
The big picture: Facebook's foray into cryptocurrency has caught the attention of Congress like no previous cryptocurrency. As Fed chairman Jerome Powell said last week, any problems with Libra "would arise to systemically important levels just because of the mere size of the Facebook network."
On the docket: Facebook will testify in front of the Senate Banking Committee on Tuesday and the House Financial Services Committee on Wednesday.
What to watch: There's no shortage of questions for lawmakers to delve into this week, but a few topics will likely emerge as priorities during the hearings:
Privacy: Facebook's string of privacy scandals over the last couple of years is sure to raise a lot of questions on the topic from lawmakers. (While Libra's governing body is not run by Facebook, the social media giant does have a new subsidiary in charge of developing and maintaining a digital wallet compatible with the Libra token.)
What is Libra and who should regulate it: Is it a security, exchange-traded fund, something else? (In prepared remarks, Marcus says Libra's governing body will register with FinCEN as a money services business, in addition to oversight from various regulators in Switzerland, where it's based.)
Financial and monetary risks: As Powell hinted, because of Facebook's scale (it has more than two billion users globally), it could have huge implications.
Consumer protections: Facebook's subsidiary, Calibra, is developing a digital wallet for Libra tokens that can interact with their bank accounts.
What they're saying: " Facebook will not offer the Libra digital currency until we have fully addressed regulatory concerns and received appropriate approvals," Marcus says in his prepared testimony for the Senate hearing.
Bonus: Over the weekend, The Block obtained a draft bill that would effectively ban Facebook and other tech companies with over $25 billion in annual global revenue from creating digital currencies.
Sources tells Axios that the bill came from House Financial Services Committee chair Maxine Waters's staff, but is intended as a starting point for discussion with stakeholders.
Some experts believe it's simply a way to make a strong point to Facebook and not a serious piece of legislation.
What's next: Don't be surprised if Congress schedules more hearings about Libra, especially since there are 27 other companies and organizations involved in the project, including major payments providers like Visa and Mastercard.
Go deeper