Turkey receiving Russian S-400 missile system despite U.S. warnings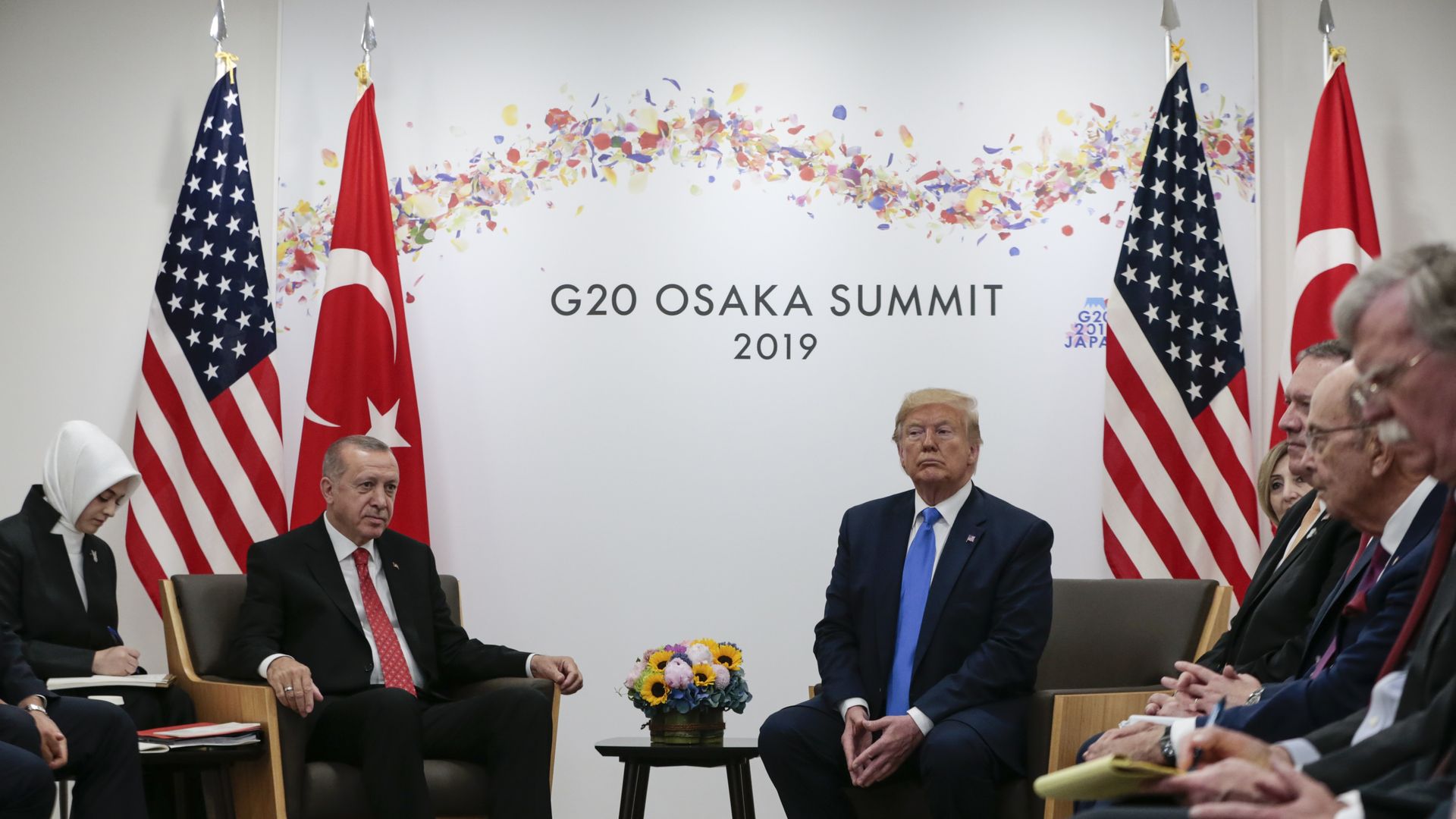 Turkey has received "the first group of equipment" from a Russian S-400 air defense system despite warnings from the U.S. and other NATO allies who say the system could compromise the alliance's security.
Between the lines: "Turkey sees the balance of power shifting away from Europe and the U.S. and envisions itself as a more independent actor in a changing global order," two senior Turkish officials tell Bloomberg.
"Turkey's government expects President Donald Trump to block or dilute any harsh U.S. sanctions response to the S-400 purchase, according to the officials, who are involved in planning defense and foreign policy."
"They also said that Turkey was too vital to U.S. security interests, and too important to Europe as a potential gateway to millions of refugees, for the West to risk forcing a complete break."
Go deeper