China's economic growth slumps to 27-year low amid Trump trade war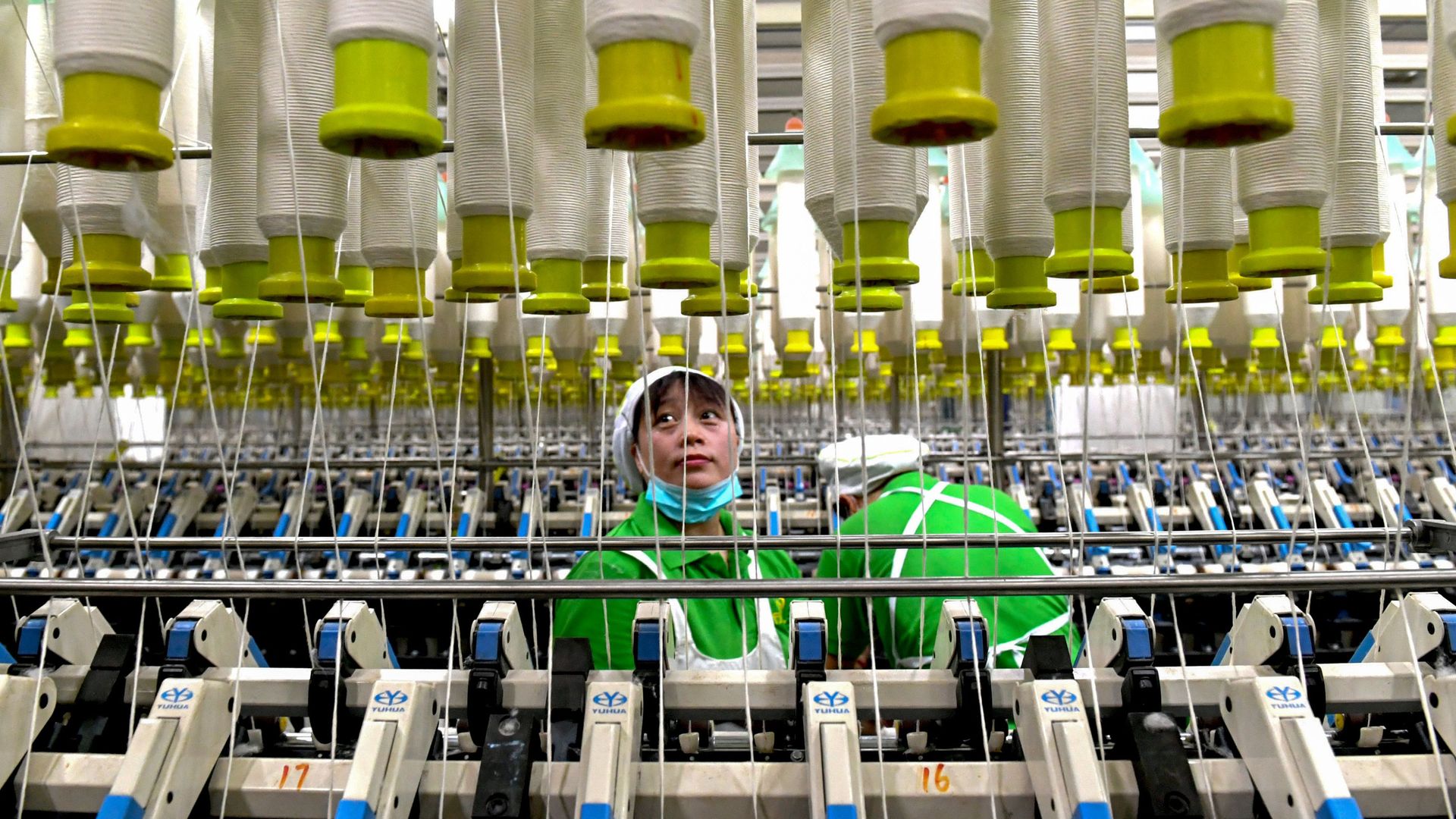 China's economy expanded at the slowest rate in nearly 30 years in the 2nd quarter, thanks to heightened U.S.-China trade tensions and weakening trade demand from other fragile economies.
By the numbers: The figures released by the Chinese government show the GDP came in at 6.2% — a deceleration from the previous quarter's 6.4% annualized rate and the weakest pace of growth since the government started releasing quarterly data in 1992, per Reuters.
Why it matters: It's an indication that the prolonged trade war with the U.S. may be hurting, per Tom Rafferty, principal economist for China at The Economist Intelligence Unit. "Businesses remain skeptical that the two countries will reach a broader trade agreement and recognise that trade tensions may escalate again," he said in a note, according to CNBC.
Between the lines: China announced massive tax cuts and infrastructure investment — worth about $290 billion — this year in an attempt to shore up the slumping economy. The government has also encouraged banks to up lending to the private sector.
Yes, but: While the economy responded to fiscal stimulus with an initial jolt, trade pressures have dragged down growth. And there's broad skepticism among economists about the accuracy of China's GDP figures, so the numbers may be "understating the extent of the [economic] slowdown," as the New York Times points out.
There are "expectations that Beijing needs to announce more measures to boost consumption and investment and restore business confidence," Reuters reports.
Go deeper: The U.S.-China trade war could spark an Asian labor shortage
Go deeper