The GOP isn't worried about its Affordable Care Act lawsuit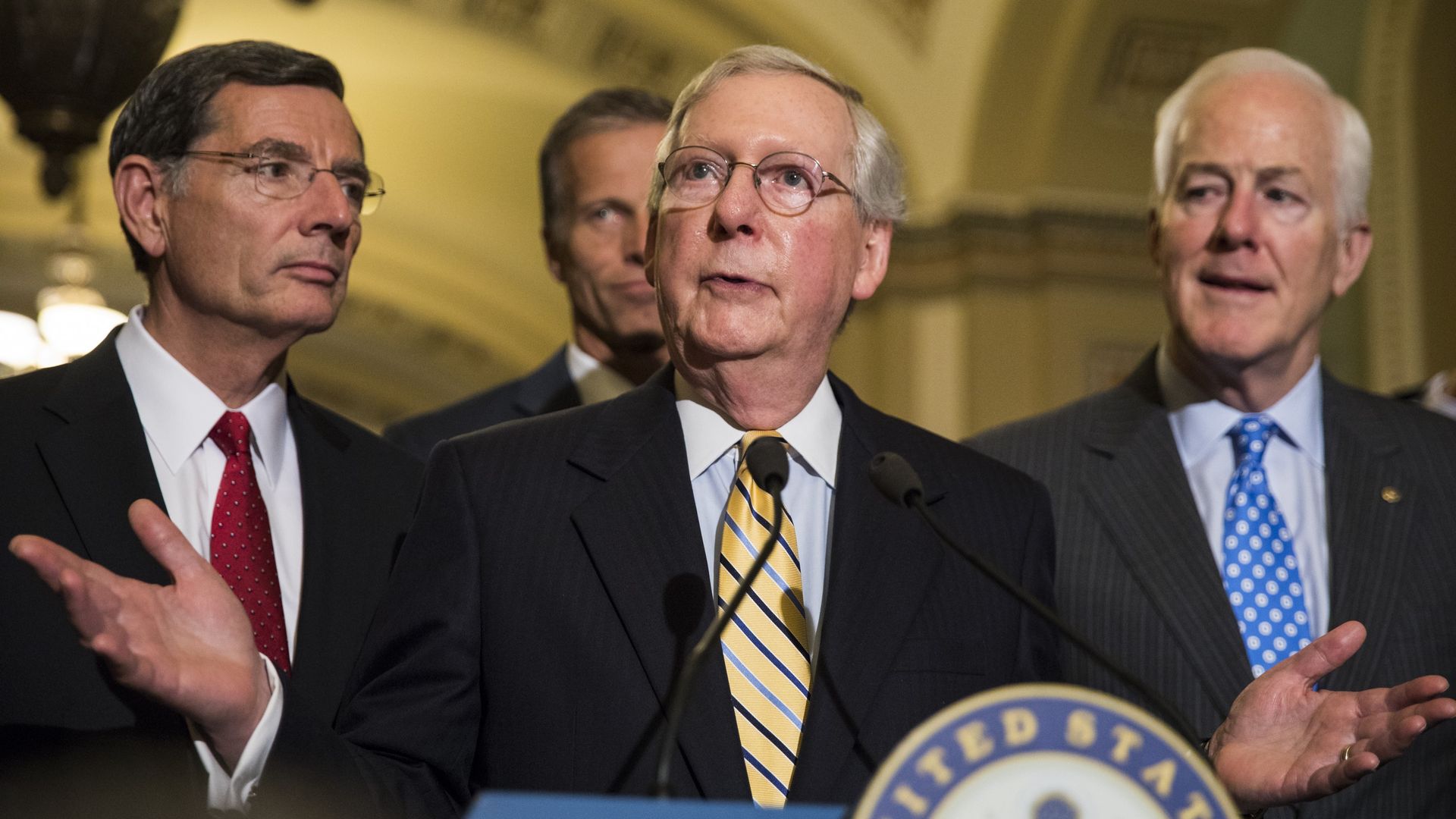 Senate Republicans aren't sweating the prospect of the courts striking down the entire Affordable Care Act, insisting they'd be able to act quickly to repair the damage — despite their inability to coalesce around a replacement plan at any point over the past decade.
Driving the news: "Do I hope the lawsuit succeeds? I do," Sen. Kevin Cramer told Politico. "What I wish is we had some idea where we are going if it does succeed, as it looks more and more like it might."
My thought bubble: It wouldn't be easy even to restore the most politically popular parts of the law.
To match the ACA's level of protections for people with pre-existing conditions, a new plan would not only need to require insurers to cover those patients, but also would have to guarantee coverage for the services they'd need and prevent insurers from imposing benefit caps.
We have plenty of very recent evidence that Republicans themselves are divided over those issues, never mind the added complexities of negotiating with a Democratic-led House.
The other side: "I can't say that I hope it succeeds," Sen. Shelley Moore Capito told Politico, referring to the anti-ACA lawsuit.
Go deeper: Trump privately thinks ACA lawsuit will fail in court
Go deeper