Mueller's testimony delayed another week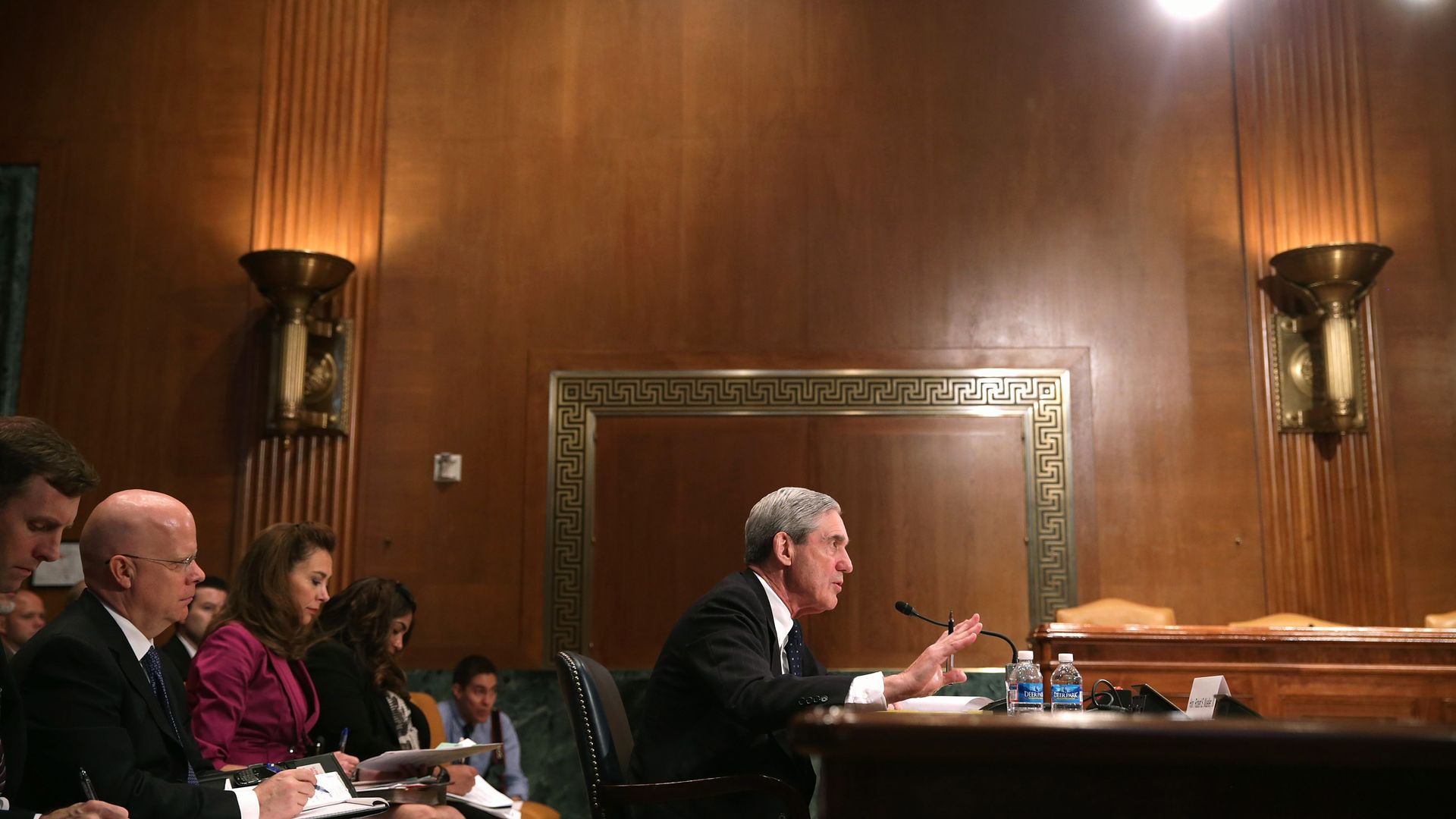 The House Judiciary and House Intelligence committees delayed Robert Mueller's testimony for another week on Friday, giving lawmakers additional time for questioning, NBC's Alex Moe reports.
The big picture: Mueller is now expected to testify Wednesday, July 24. His public testimony has long been the white whale for Democratic leaders who have staved off calls to impeach President Trump until they can further "educate the public" on the contents of the special counsel's report.
Where it stands: Mueller's testimony is not anticipated to be a bombshell for anyone who has read his report. Each committee will have 3 hours to ask Mueller questions — after Republicans and Democrats complained they would not have enough time to question Mueller on July 17.
Under the old agreement, Mueller would have testified for 2 hours in front of each committee — which rattled members who would not have been able to ask any questions.
Several Dem committee members told Axios they saw the 2-hour time limit as Attorney General Barr walling them off from Mueller and his team.
Judiciary committee Democrats intend to dig into the 10 times that Trump potentially obstructed justice in the Mueller report, per WaPo.
Go deeper