Juul CEO apologizes to parents, says more studies needed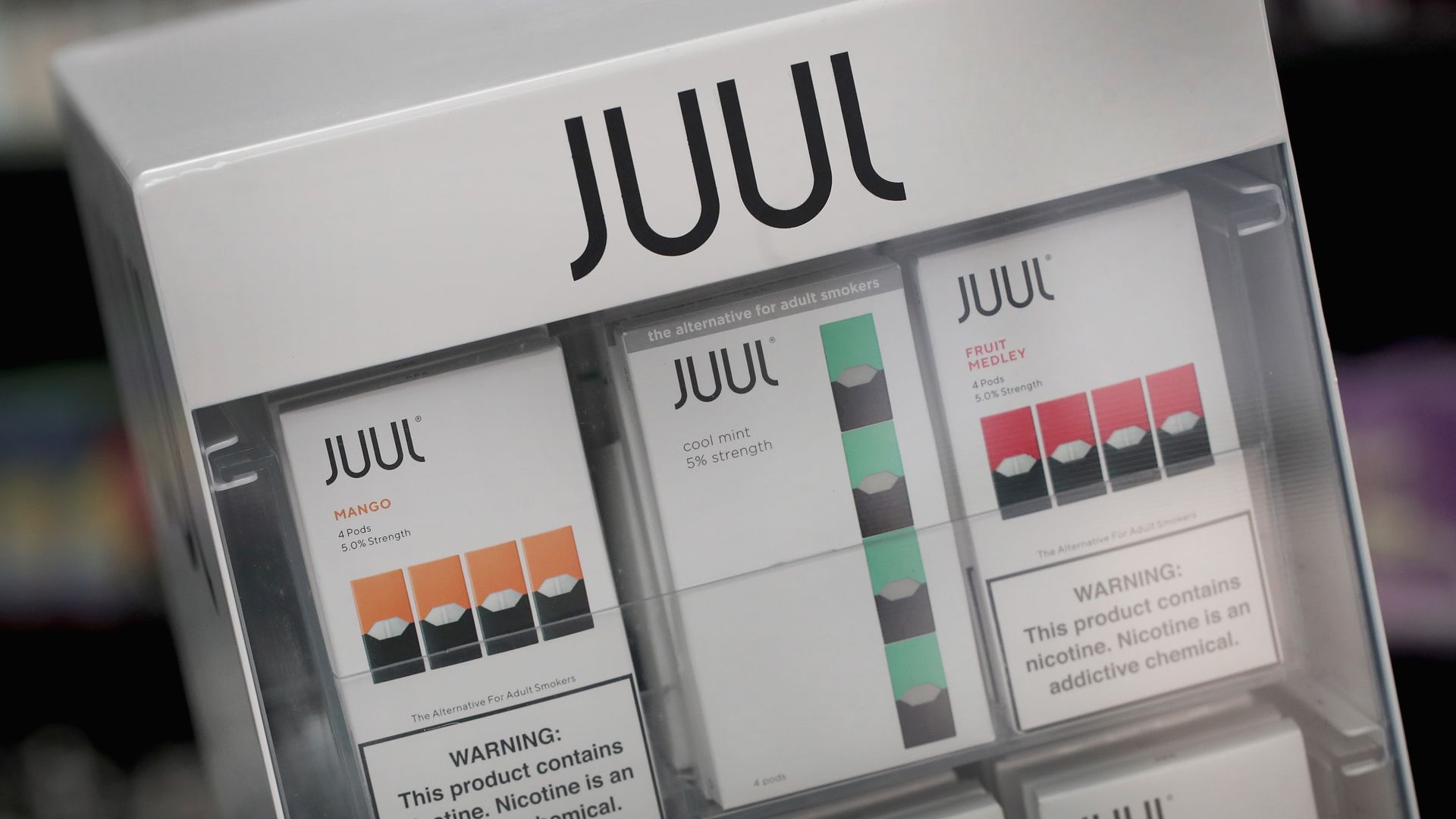 Juul CEO Kevin Burns admitted his company doesn't know much about the long-term effects of vaping, and apologized to parents whose teens are addicted to the company's products, in an interview scheduled to air Monday on CNBC.
Why it matters: Teen vaping is being treated as a national epidemic, and there is little research about its long-term effects on users. Lawmakers are debating how to regulate vaping products, with some legislators pushing to raise the legal age to buy tobacco from 18 to 21 to curb teen use of e-cigarettes.
"First of all, I'd tell them I'm sorry that their child is using the product. It's not intended for them. I hope there was nothing that we did that made it appealing to them. As a parent of a 16-year-old, I'm sorry for them and have empathy for them with the challenges they are going through."
— Juul CEO Kevin Burns
Context: Juul released its first public health study in Feb. 2019, looking for differences between cigarette smokers who completely quit versus those who transitioned to Juul products, reports Business Insider. The company found no difference between the two, but the trial presents some limitations because it didn't look at users who use both traditional burned cigarettes and vaping products.
Go deeper: Tobacco use is soaring among U.S. kids, driven by e-cigarettes
Go deeper