The grim future of restaurants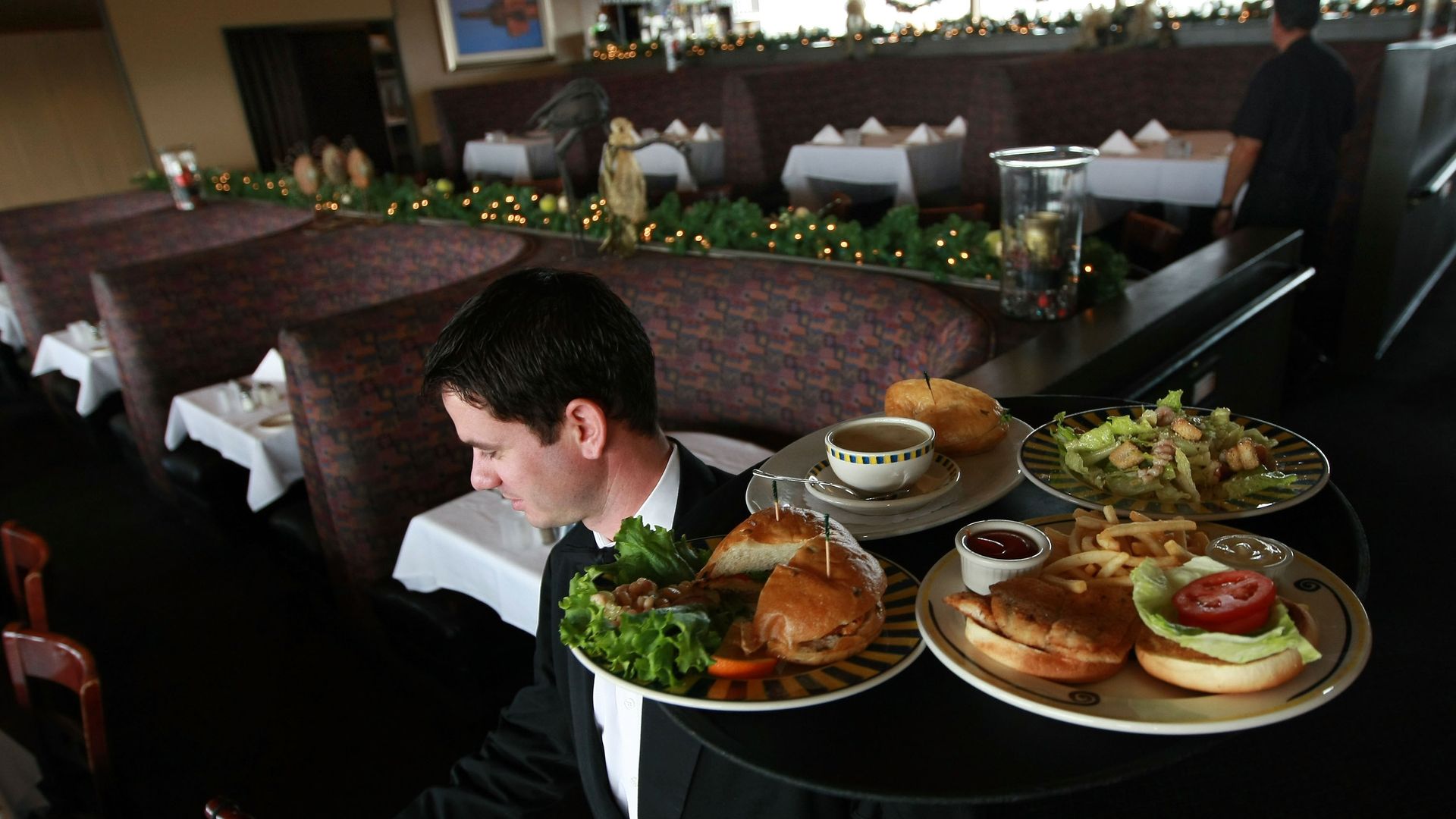 The golden age of restaurants may be over, thanks to the collision of oversaturated markets, rising labor and food costs, changing consumer loyalties, a shrinking middle class, and declines in mall traffic, WashPost's Laura Reiley writes.
Why it matters: The restaurant industry can be a precursor to a bear market or recession.
Restaurant growth has already exceeded population growth for years, according to analyst David Henkes of Technomic.
And it'll be 5 to 7 years before the huge millennial generation fits neatly in the spending sweet spot.
Between the lines: The Post's thesis comes from "Burn the Ice: The American Culinary Revolution and Its End," a book out July 9 from James Beard Award-winning food writer Kevin Alexander.
Alexander argues that since 2006, U.S. restaurants have enjoyed a transformative period.
Among the innovations: "'fine casual dining' .... craft cocktails, farm-to-table dining, the hipification of non-Western food, the audacity of food truck culture, the democratization of criticism via social media."
Now, the shake-up: "There are too many restaurants," Alexander told The Post. "There hasn't been a recession since 2008, and a recession gets the people who aren't serious out of the way. Austerity breeds creativity."
Go deeper: We've just lived through the greatest period of restaurant growth in U.S. history. Here's why it's ending.
Go deeper