Argo AI gets $2.6 billion boost in new Ford-Volkswagen deal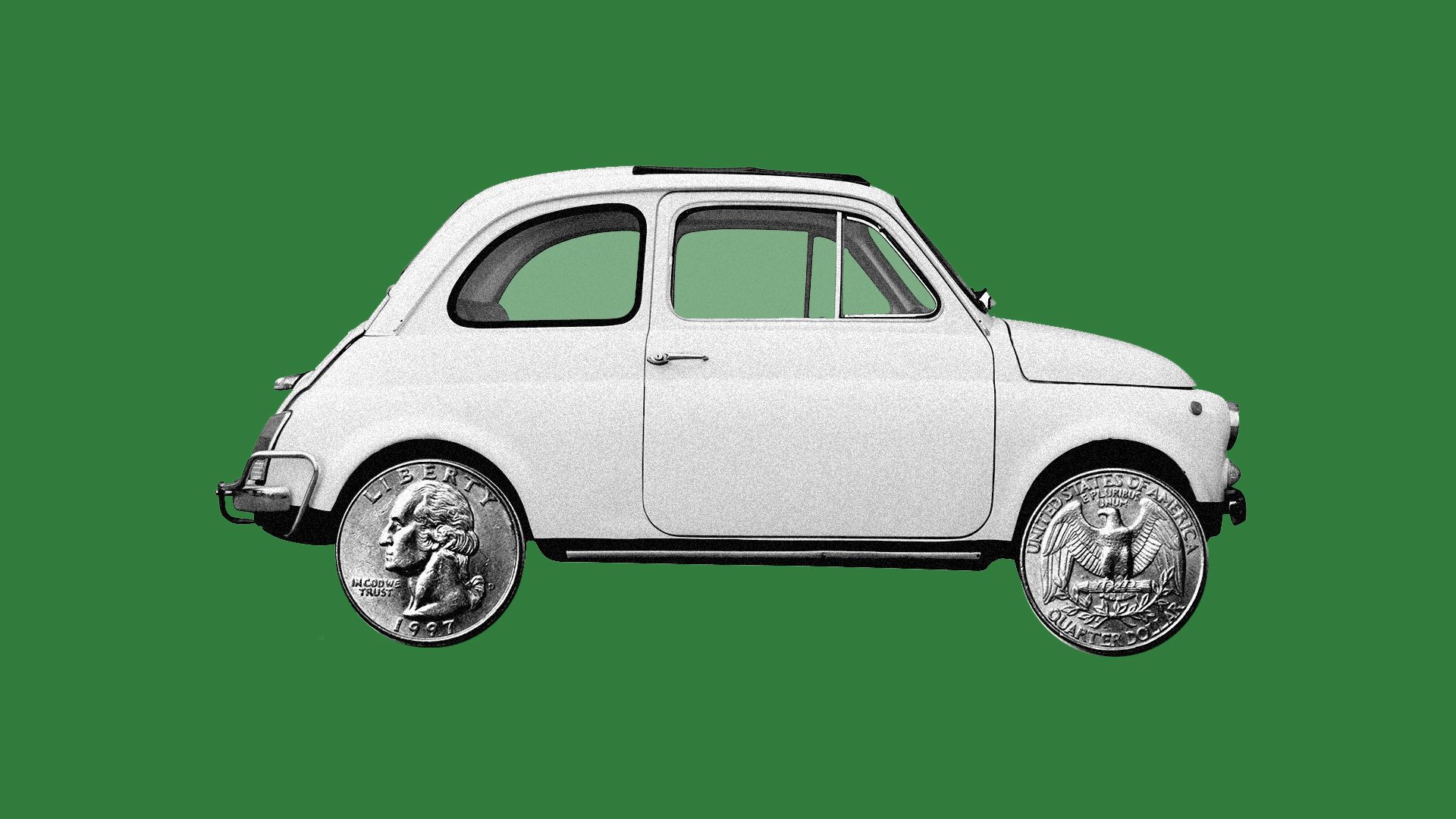 Volkswagen is investing $2.6 billion in self-driving startup Argo AI, joining Ford as an equal partner in the Pittsburgh-based company, while Ford announced plans to build at least 600,000 vehicles for Europe using Volkswagen's electric vehicle technology.
Why it matters: By expanding an existing alliance, the new deal allows two of the world's largest automakers to collaborate on the most expensive pieces of technology in a rapidly changing global auto industry. It also provides an important validation for Argo, now valued at more than $7 billion.
Driving the news: Ford and VW this morning said they would expand an existing global alliance to collaborate on electric and self-driving vehicles, two of the most challenging and expensive new technologies in a rapidly changing industry.
Ford will use VW's electric vehicle architecture to create at least one EV for the European market starting in 2023 — a second model is under discussion.
Ford is the first additional carmaker to use VW's dedicated EV platform, and expects it to be the basis for more than 600,000 plug-in models in Europe.
For VW, opening up use of its EV tech can provide revenue to help fund its plans to launch almost 70 new electric models over the next 10 years.
But the most important aspect of today's news is the elevation of Argo as a well-capitalized self-driving technology platform, now with a global footprint.
The $2.6 billion investment in Argo includes a commitment for $1 billion in funding, plus the resources of VW's Autonomous Intelligent Driving Group, valued at $1.6 billion.
After the deal, Argo is worth more than $7 billion, the companies said.
Ford and VW will hold equal "substantial" stakes in Argo, with the balance of the equity set aside for employees.
Amid a war for talent, Argo instantly adds 200 engineers from VW's Munich-based self-driving unit.
In a blog post, Argo CEO Bryan Salesky said it is the first self-driving company with "definitive deployment plans in both the U.S. and Europe."
The big picture: The development of self-driving cars is taking longer than expected, so the influx of capital gives Argo a longer runway than some of its less well-funded competitors.
What they're saying:
"Building safe and robust vehicles is difficult and capital intensive," says Navigant Research analyst Sam Abuelsamid. "Partnering with an OEM rather than taking VC money allowed them each to focus on what they do best while collaborating from the start to make sure everything is well integrated."
Being based in Pittsburgh also helps Argo, Abuelsamid says. "By staying out to the Silicon Valley limelight, there is less pressure to show off demos of technology that isn't ready."
What to watch: Argo may now be well-funded with two powerhouse partners, but the challenge will be preserving the heads-down culture of a startup, especially as it folds in VW's engineers from Germany.
Editor's note: This story has been updated with more details about the investment in Argo AI.
Go deeper