Trump administration probes French tax plan on big tech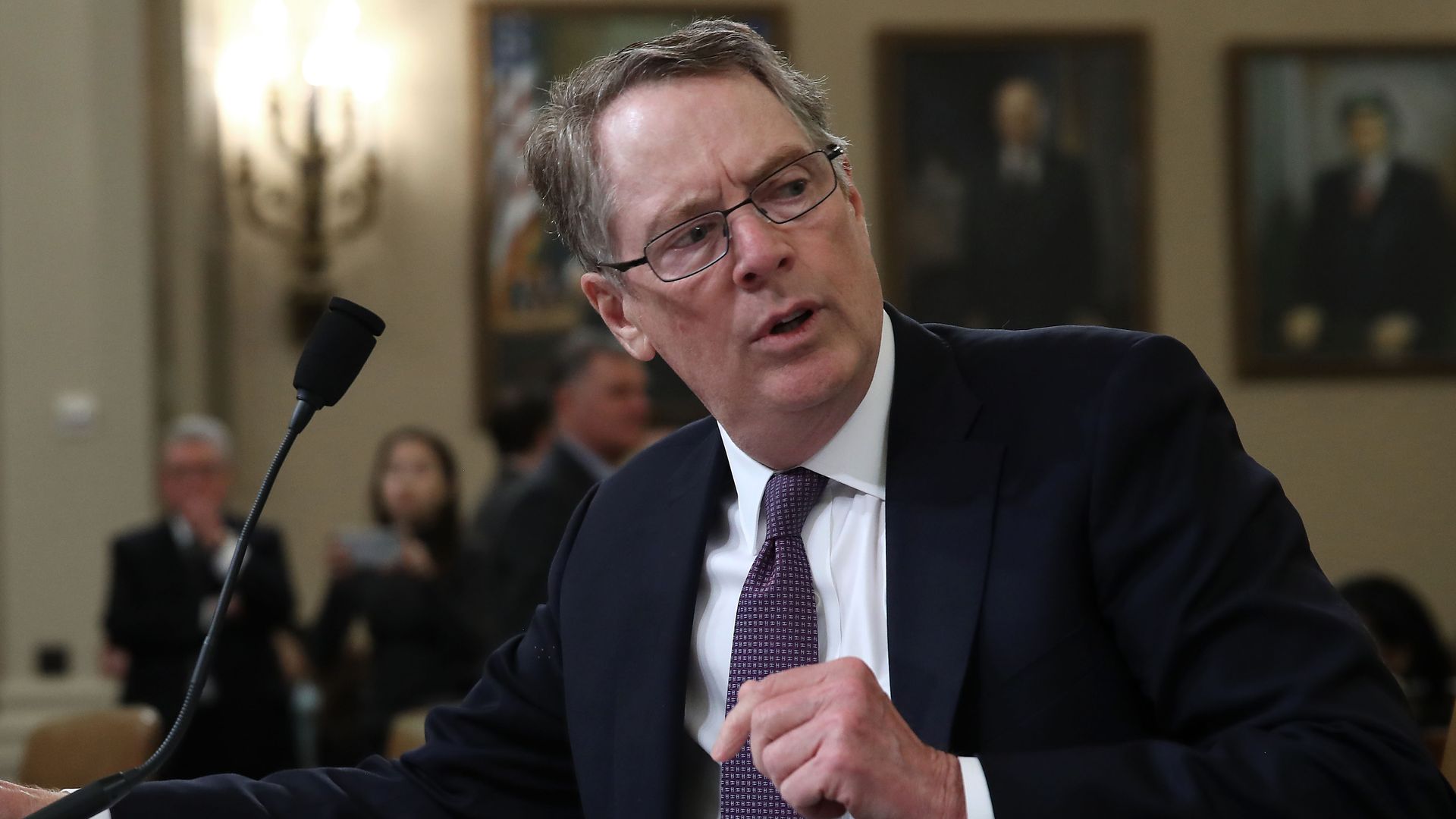 The Trump administration said on Wednesday it will investigate a French plan to impose a 3% tax on U.S. tech companies including Amazon, Apple, Facebook and Google, the New York Times reports.
Why it matters: This move escalates the administration's global trade fight, "stok[ing] tensions with the European Union," per the Times. It is "a step that could lead Washington to impose trade penalties," the Washington Post adds.
The big picture: If the administration pursues this probe into France — a U.S. ally — it will use the same legal mechanism that President Trump used to strike China with trade war tariffs last year.
The investigation intends to "...determine whether it is discriminatory or unreasonable and burdens or restricts United States commerce," U.S. Trade Representative Robert Lighthizer said in a statement on Wednesday.
French senators are scheduled to vote on the tax Thursday. Lighthizer anticipates it will pass.
Other countries are also considering implementing new levies on digital services, Bloomberg reports.
Our thought bubble from Axios' technology reporter Ina Fried: How you see this depends largely on where you sit. In France and other places, this feels like a way to derive tax revenue from companies that are making a lot of money off people in their country. For the tech companies, this seems like an added and unique tax aimed at punishing U.S.-based companies
Go deeper