Inside the room: Trump says tech can't "self-correct"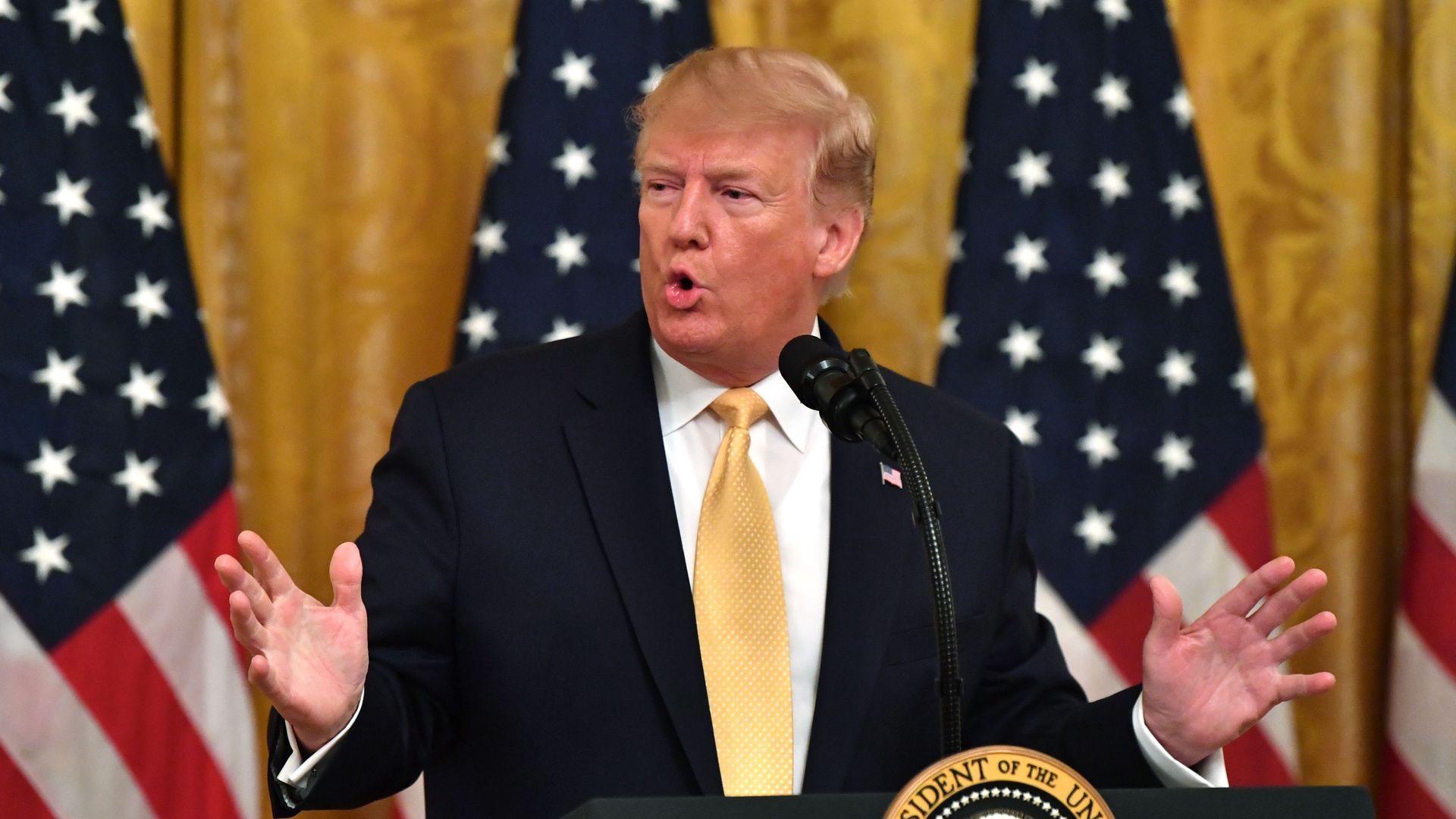 President Trump said Thursday he doesn't trust social media companies to "self-correct" their alleged conservative bias, according to multiple sources in the room.
Why it matters: It's another strong signal that Trump would support harsh regulations or antitrust action against social media companies.
Details:
One source recalled, paraphrasing from memory, that Ryan Fournier, the chairman of activist group Students for Trump, asked after the White House's live stream ended, "I know some conservatives have some issues with the idea of regulations. Do you think by doing what we're doing and continuing to put pressure on these social media companies, that they will continue to self-correct?"
Trump replied that "I don't trust them to self-correct," according to the same source. A second source agreed with that recollection of Trump's comments, but a third source in the room recalled it as "No, I don't think they can self-correct."
The big picture: Conservatives have increasingly been open to regulating tech companies, alleging they supress content produced by the right.
Yes, but: The charges that anti-conservative bias is programmed into social media algorithms have never been backed up by evidence or reporting, even if tech companies are staffed by liberal employees in famously blue Silicon Valley.
Go deeper