Cities help AVs decipher local rules of the road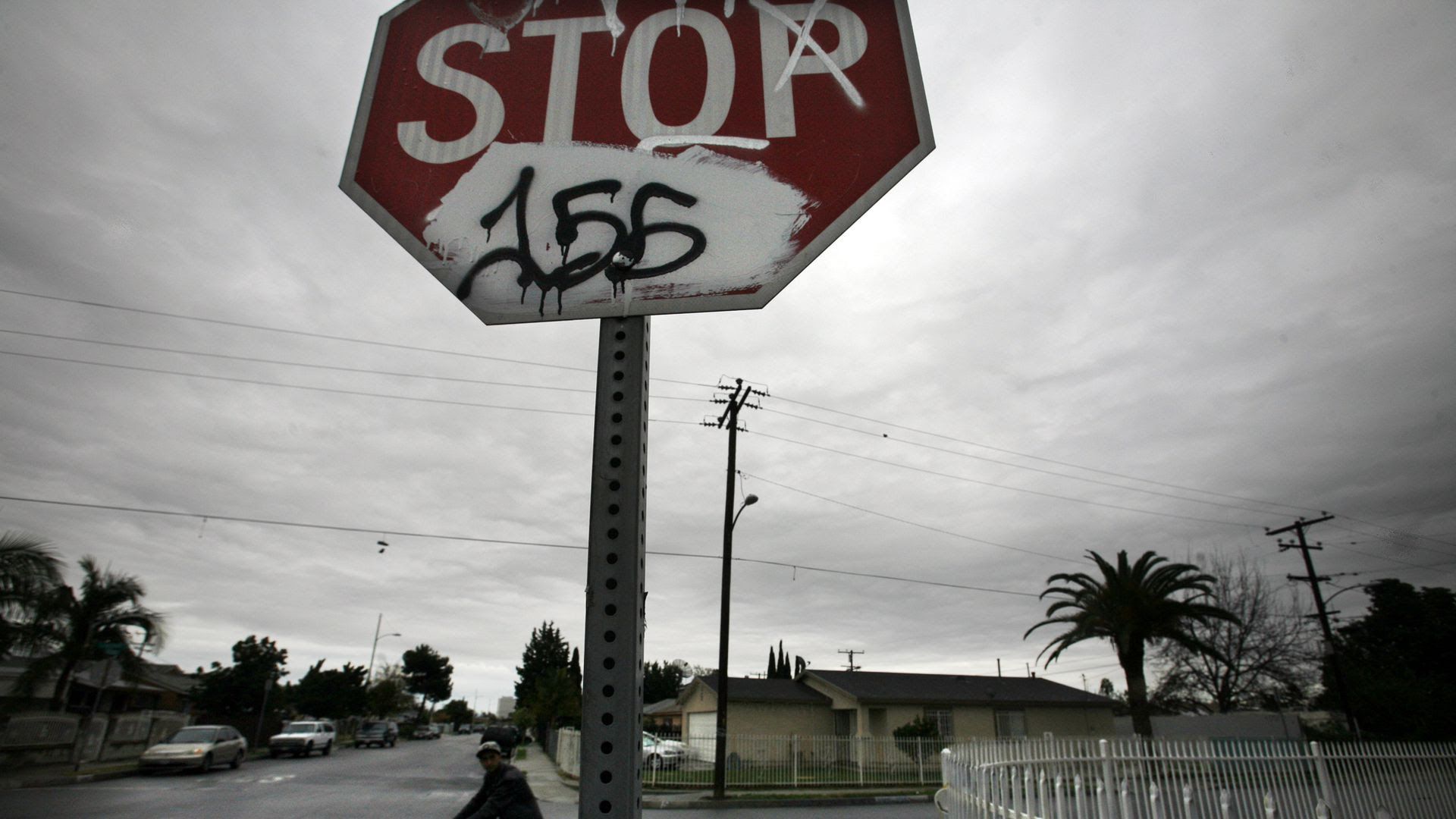 Some forward-looking cities are starting to digitize their traffic rules to help self-driving cars navigate local roadways.
Why it matters: Automated test vehicles are getting better at operating in complex traffic environments, but street signs and lane stripes are an inefficient way to communicate rules to a 21st century vehicle, says Avery Ash, head of autonomous mobility at INRIX, a transportation data company.
AVs depend on sensors and human-assisted machine learning to understand traffic rules, but something as simple as an obscured stop sign can be confusing to an AV.
What's happening: INRIX created a software tool that lets cities or road authorities build a digital representation of their local traffic rules and then share that catalog with AV developers and operators so they can train their self-driving vehicles.
11 cities and road authorities — including Austin, Boston, Detroit and Miami — have signed on to use INRIX Road Rules since its introduction in 2018.
4 AV companies — Jaguar Land Rover, May Mobility, nuTonomy and Renovo — are using those digital rules to program their self-driving systems.
The latest version also helps cities create a digital catalog of things like loading zones and parking restrictions for ride-hailing companies, dockless bike/scooter zones, and city infrastructure like fire hydrants and EV charging stations.
The bottom line: Mobility solutions are unique to every city. It's important for the public and private sectors to share critical information about the local rules of the road.
Go deeper