House Democrats to target Trump administration with subpoenas for 12 Mueller witnesses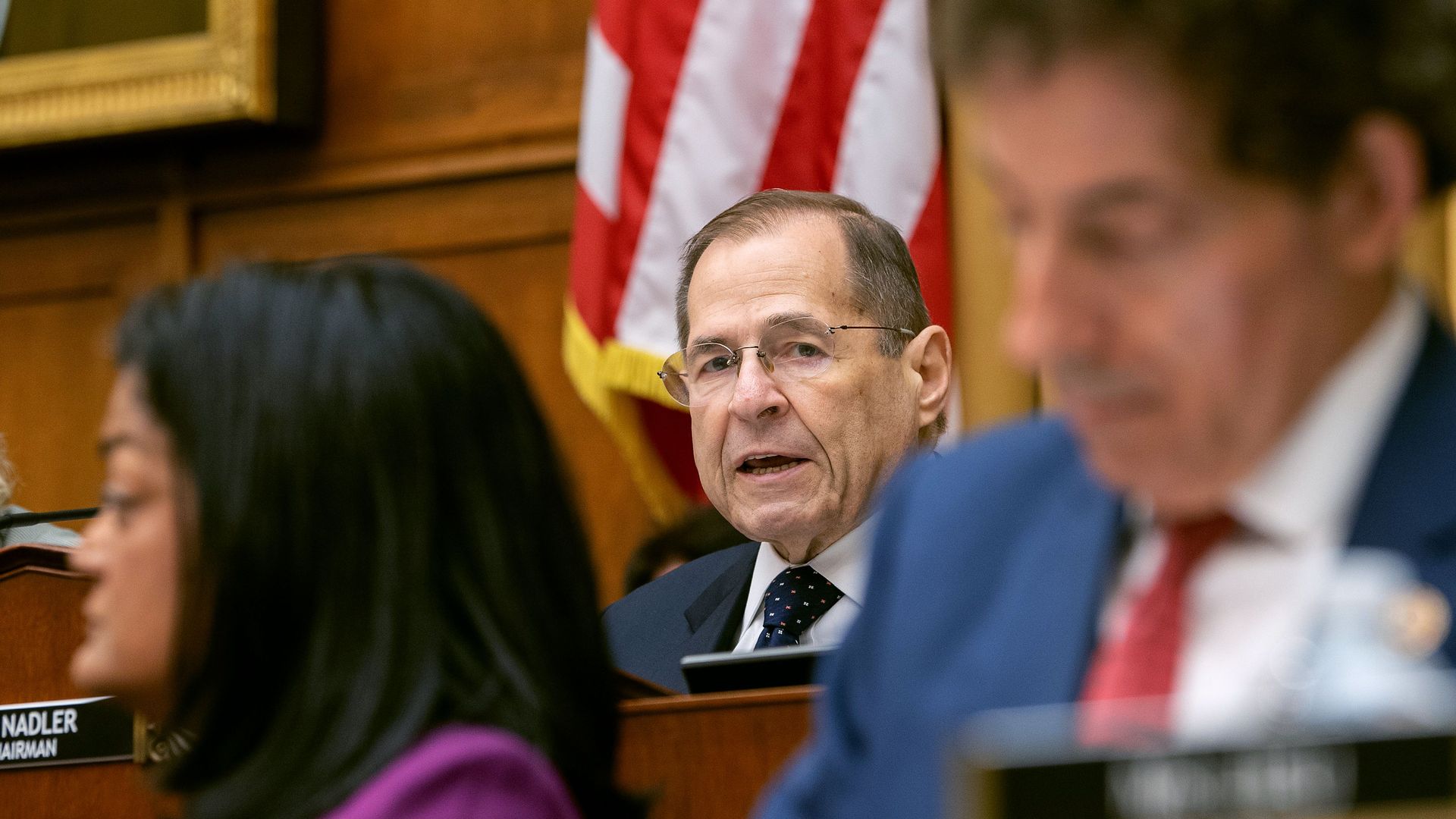 The House Judiciary Committee will vote on Thursday to subpoena the Trump administration on two fronts: their ongoing investigations into President Trump's potential obstruction of justice and his administration's immigration policies.
The big picture: These subpoenas "will jolt two of the Democrats' highest-profile oversight investigations into Trump and his administration and are certain to further inflame relations with the White House," reports the Washington Post.
Regarding obstruction of justice, they would be authorized to subpoena 12 former and current officials from the Trump administration, including Trump's son-in-law and adviser Jared Kushner, former Attorney General Jeff Sessions and former Deputy Attorney General Rod Rosenstein.
Regarding immigration, the committee would be authorized to subpoena documents relating to family separation practices, the holding of children and family and discussion of presidential pardons for Department of Homeland Security officials.
Go deeper: The 10 episodes of potential Trump obstruction listed in the Mueller report
Go deeper