The ACA's fate will again be argued in court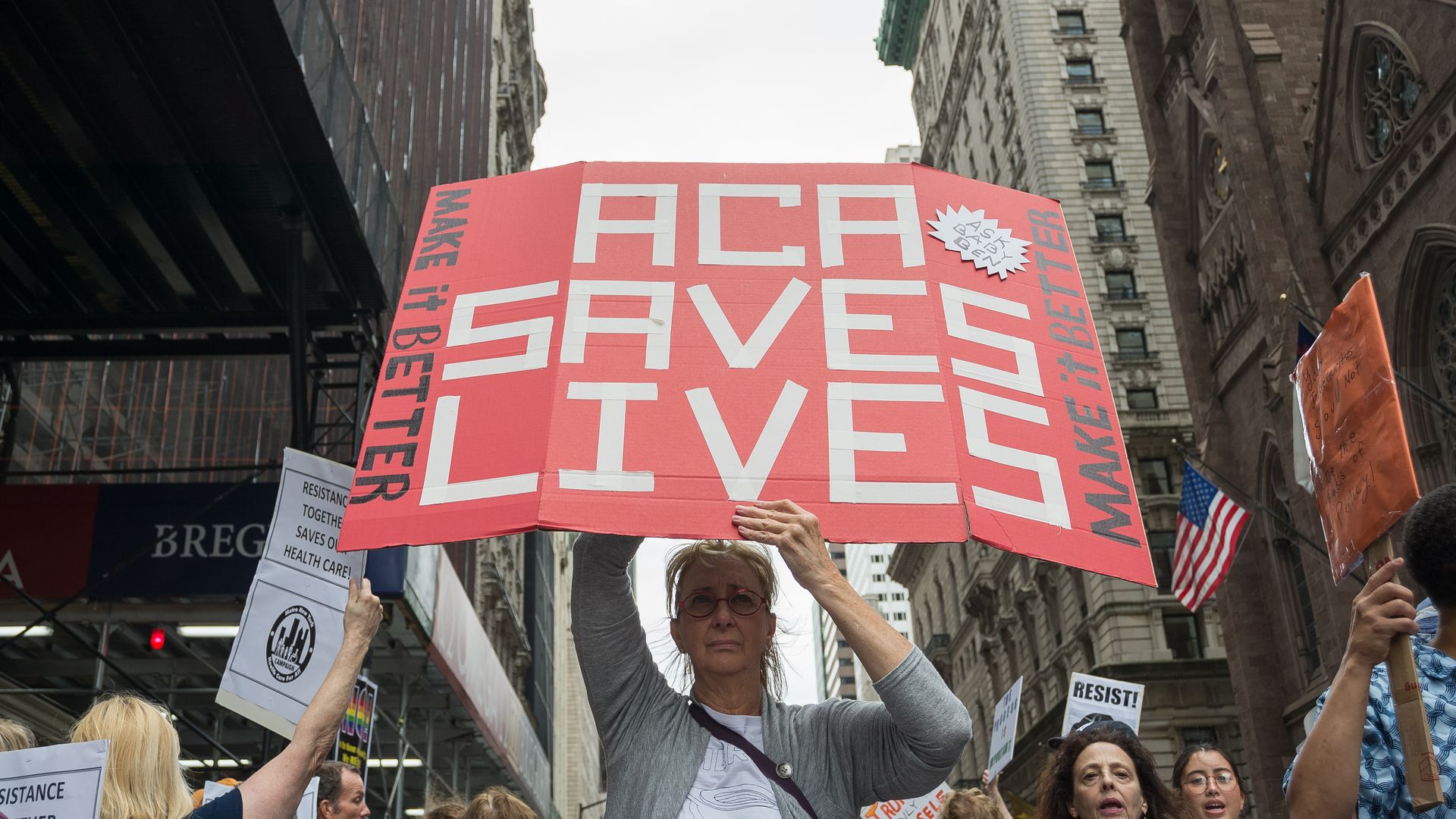 Republican attorneys general and the Trump administration will make their case before the 5th Circuit Court of Appeals Tuesday for striking down the entire Affordable Care Act.
Why it matters: If all of this ends with the Affordable Care Act being struck down, it'll kick millions of people off their coverage, upend the health care system and force the political debate about health care back into 2010-level intensity.
That hasn't happened yet and it may not happen, but the 5th Circuit is the last stop before the Supreme Court, so buckle up.
What we're watching:
Severability: It wouldn't be too hard to throw out what remains of the ACA's individual mandate but leave the rest of the law intact. That outcome didn't seem to interest Judge Reed O'Connor, the lower-court judge who said last year the whole law had to go, but it could get a second chance today.
Congressional intent: Congress said in 2010 that the individual mandate was intertwined with the law's other coverage provisions, most notably its protections for people with pre-existing conditions. But it was also Congress that redesigned the law, keeping those protections in place but nullifying the mandate. Does the 111th Congress' intent override the 115th's?
Go deeper: Trump privately thinks ACA lawsuit will fail in court
Go deeper